Panthers vs Flames: Challenge Cup Semi-Final Second Leg! - 14/02/19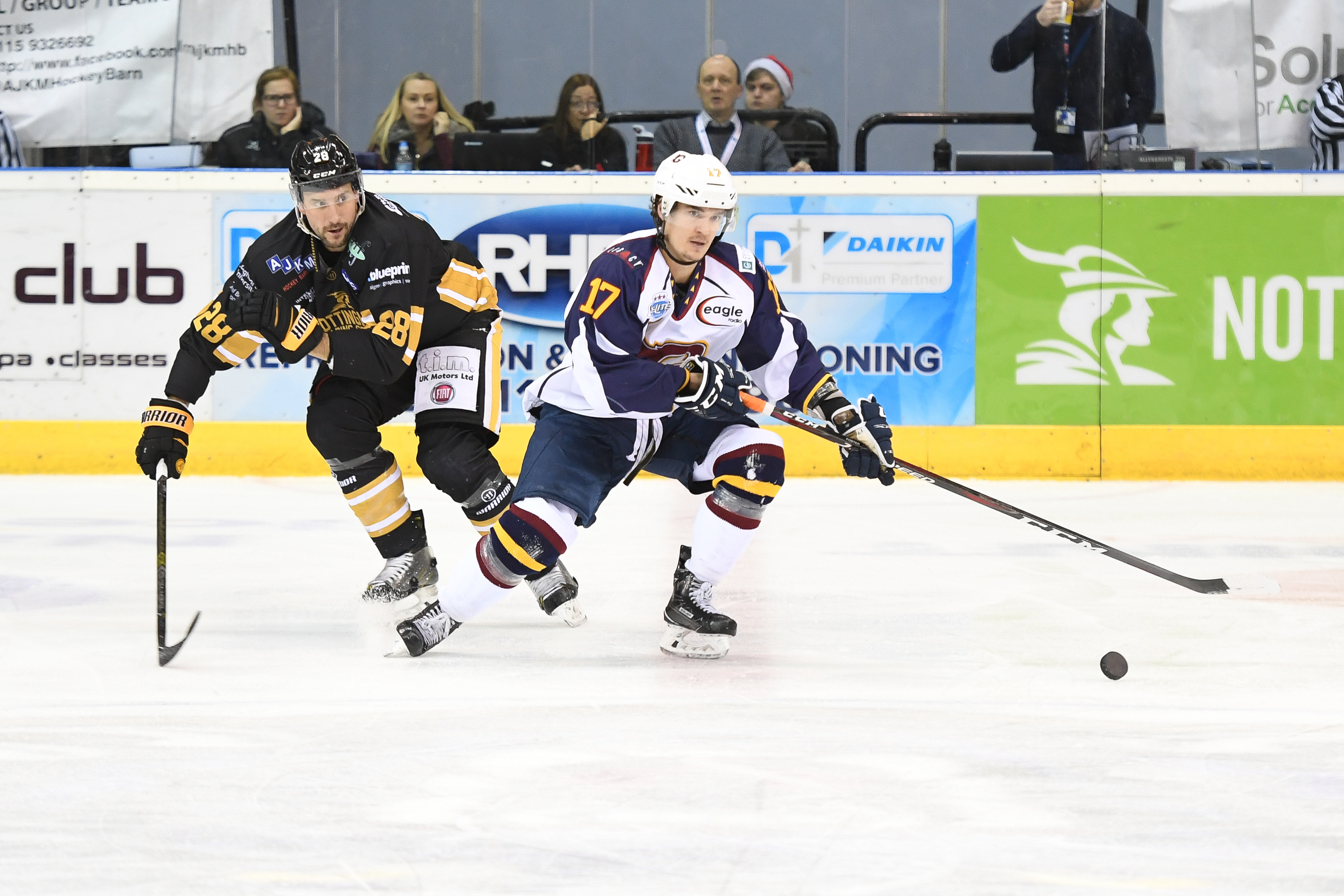 After the last night's 5-2 defeat in Guildford in the Challenge Cup Semi-Final first leg The Nottingham Panthers will have to scratch and claw their way back into the second leg on Valentines Day if they are to make the grand final in Cardiff, on Sunday 10th March.
The first period ended with the teams tied at two, thanks to goals from Mark Hurtubise and Alex Guptill, but some ill discipline from the away side gave the lethal Flames' powerplay an opportunity to forge ahead that they duly obliged.
Head Coach Rick Strachan, speaking after the game, said "It's only half the game that has passed. We get chance to regroup in a couple more weeks when we have the return match at home but we have to be a lot better than we were in Guildford if we're going to make it to the final."
The Panthers have come back from similar deficits in the past and will to once again to claw back a three goal deficit to make the one-off final. The team will need all the support they can get from the stands and the fans can serve as a sixth man on the ice to help push the team over the line when the puck drops at 7.30pm on February 14th.
Tickets have been reduced to £12, £10 and £8 in every block inside the Motorpoint Arena for the second, and deciding, leg of the Challenge Cup Semi-Final match up. You can book your seats by visiting the Motorpoint Arena box office, calling 0843 373 3000 or by clicking here to buy online.