Panthers vs Flames: One Day to go! - 14/02/19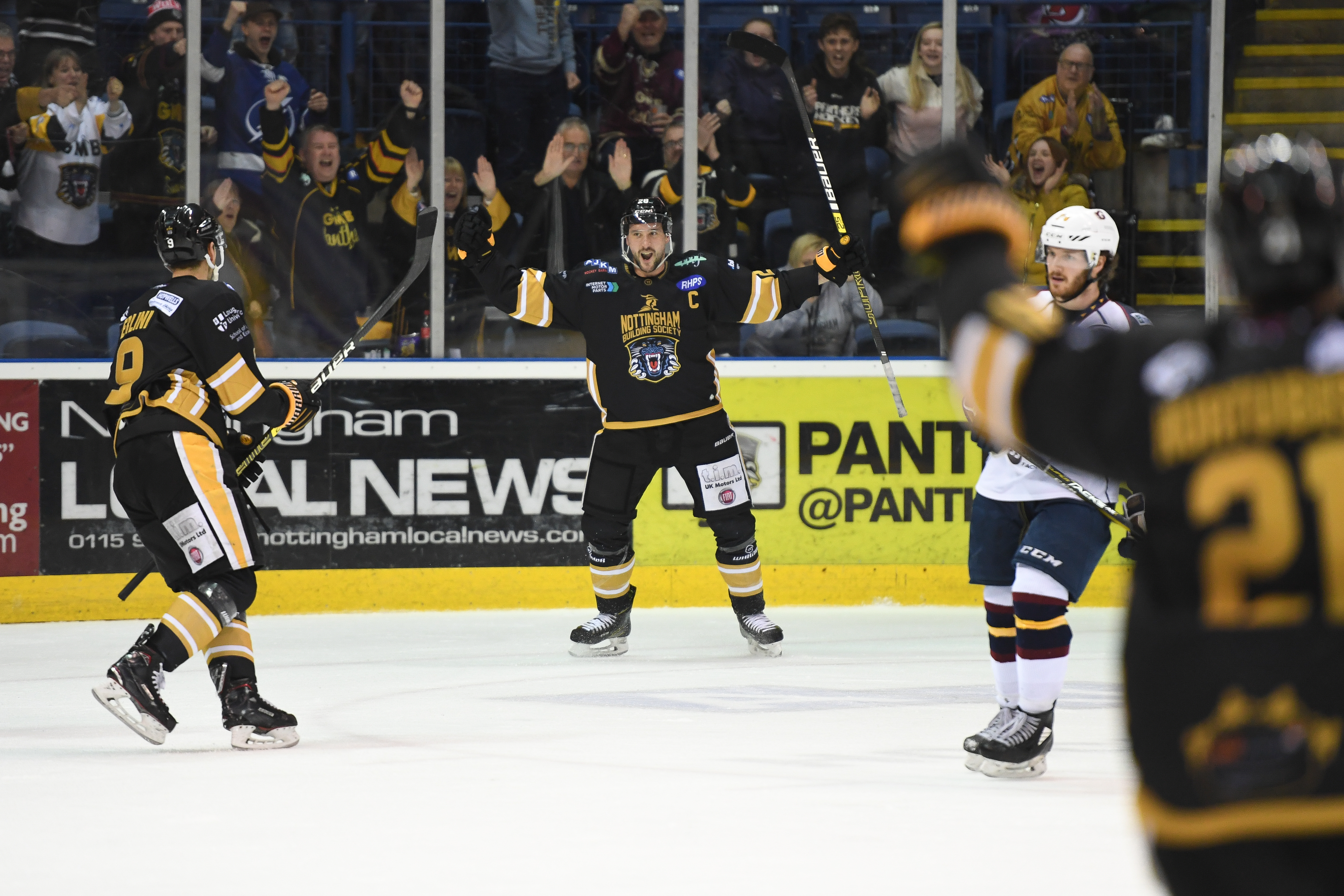 The Nottingham Panthers take on the Guildford Flames tomorrow night, 7.30pm face-off, in the second and deciding leg of their Challenge Cup Semi-Final match-up.
If the Panthers are to make the grand final in Cardiff on Sunday March 10th they will have to overturn a three goal deficit, after falling 5-2 to the Flames in the first leg on January 23rd, on home ice.
The Panthers famously overcame a three goal deficit against the Belfast Giants in 2014 to lift the Challenge Cup, thanks to a shootout goal from Petr Kalus, after tying the game 4-1 in regulation time.
If they are to overcome that deficit again they will have to do so without Jaynen Rissling (suspension) and Dylan Olsen (lower body) so they will need the Panthers Nation out in full force to help push them over the line.
Do you believe?
WE BELIEVE!
Special Pricing: Tickets are just £12, £10 and £8 in EVERY block inside the Motorpoint Arena.
You can book your seats by visiting the arena box office, calling 0843 373 3000 or clicking here to buy online.