Panthers vs Flames: Two-thirds full! | 30/03/19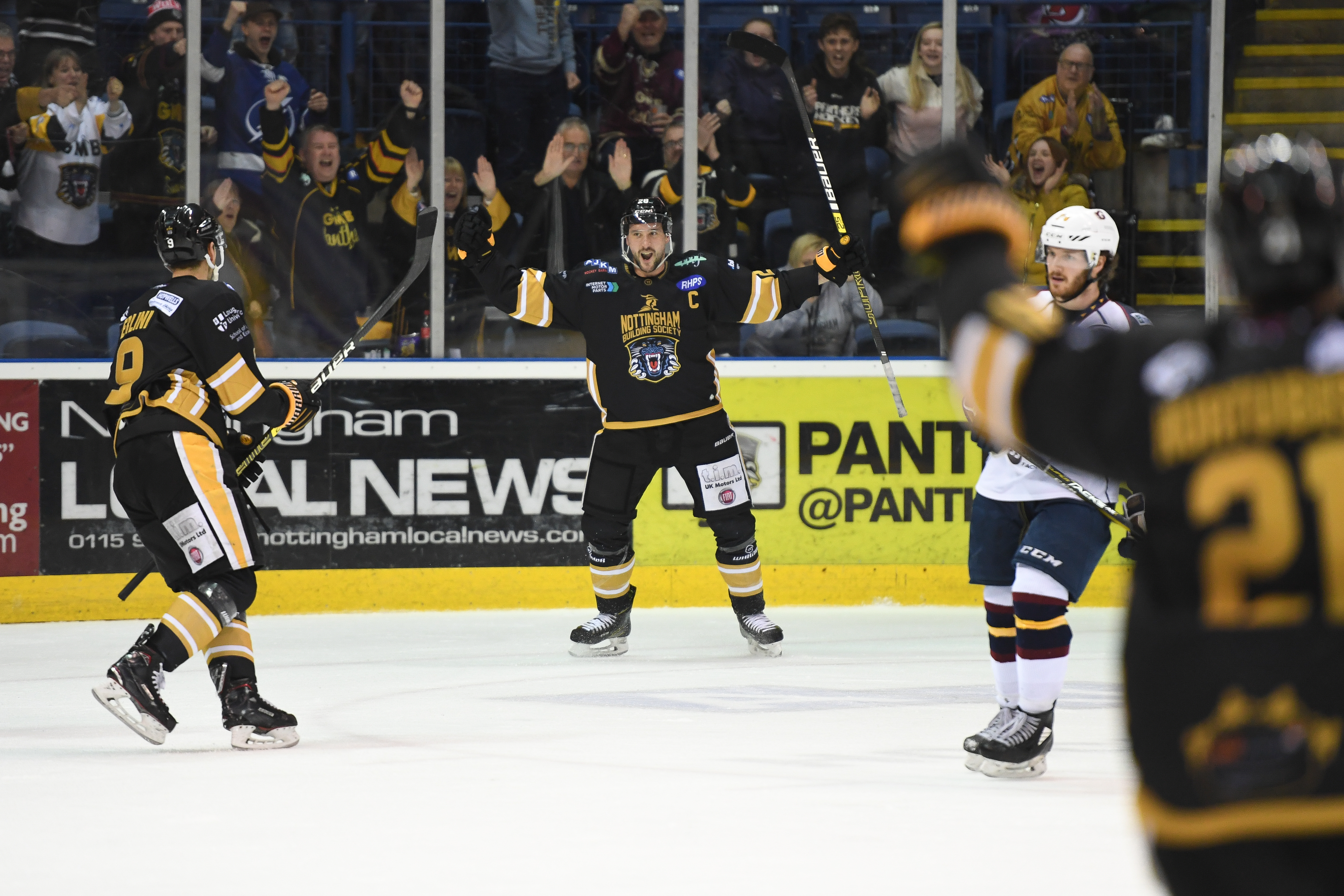 The box office reports strong ticket sales for the last regular season home game of the season, the match against Guildford is a week on Saturday but already more than two-thirds of the seats in the bowl at the arena are spoken for.
Last weekend Panthers qualified for the end of season play-offs, so there'll be more home ice action on the weekend of April 6th/7th but we don't know yet which date we'll be at home nor who our opponents will be.
League action sees the team in Scotland for a two game road-trip this weekend. The last regular season game on Saturday March 30th will be followed on Sunday March 31st by the club's glamorous awards show.
A club spokeswoman said today: "The ticket sales for the Guildford game are strong and we want to thank the fans again for spreading the word. Last Saturday's big win over Manchester clinched a play-off spot and had everyone on the edge of their seats. Sunday wasn't so spectacular, we put the puck into our own net, scored a terrific powerplay equaliser but went down early in sudden-death overtime with the Stars grabbing the extra point. Panthers have taken ten points out of the last twelve though so the coaching staff will put Sunday down as a glitch and try to get the momentum going again in Scotland and at home to Guildford. Matches that are all important in the race to finish third in the standings."
Tickets are available from 0843 373 300, by visiting the Motorpoint Arena box office in person or by clicking here to buy online.