Panthers VS Flyers | 05/04/2019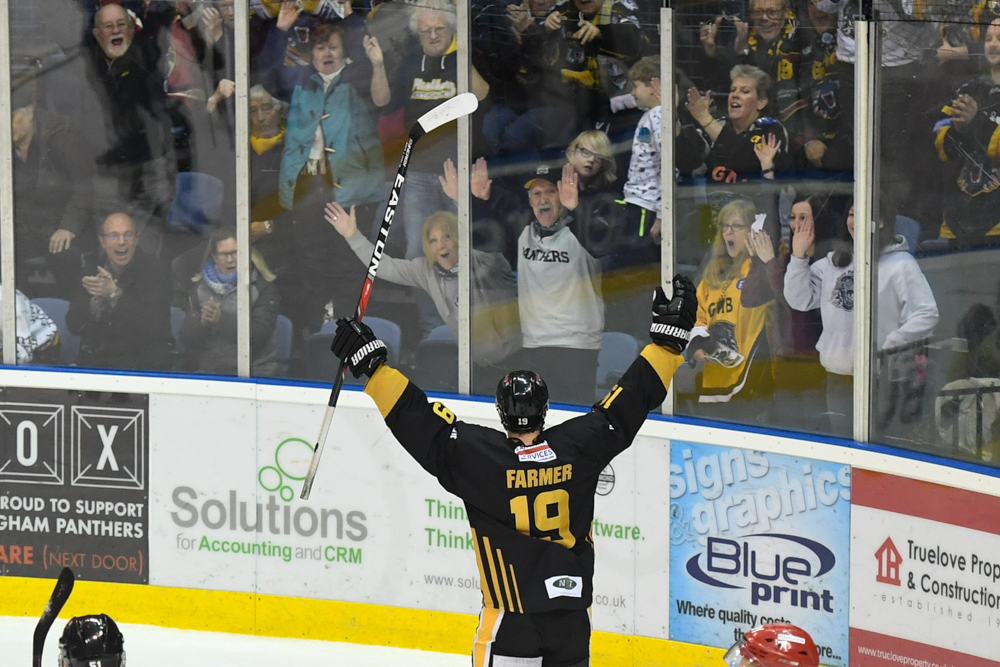 Sunday at four o'clock sees the biggest ice hockey game of the season when THE NOTTINGHAM Panthers and the Fife Flyers decide their play-off quarter-final match-up at the Motorpoint Arena.
Nottingham hosts the second leg of the tie (first leg in Scotland on Saturday, Panthers headed north today, Friday).
The two-leg tie will be decided on aggregate score, so there will be no overtime or penalties in Scotland, but there will be sudden-death overtime and penalties if needed in Nottingham on Sunday.
Of the four quarter-final match-ups this weekend, the Nottingham-Fife clash features the closest series between opponents from the regular season.
There's been some bad blood between the sides and Sunday promises to be a high-octane affair.
Ticket sales remain strong for the game.
There's every chance fans will be able to pay on the door on Sunday, but we would urge everyone to be early or better still take advantage of the extra choice that'll be available by booking before the day.
Call 0843 373 3000, visit the box office or click on the link to buy on-line.
There's only one thing bigger than ice hockey – and that's play-off ice hockey!
SUNDAY AT FOUR….WE DON'T GET ON…..SEE YOU THERE!