Panthers vs Flyers: Game day! - 05/01/19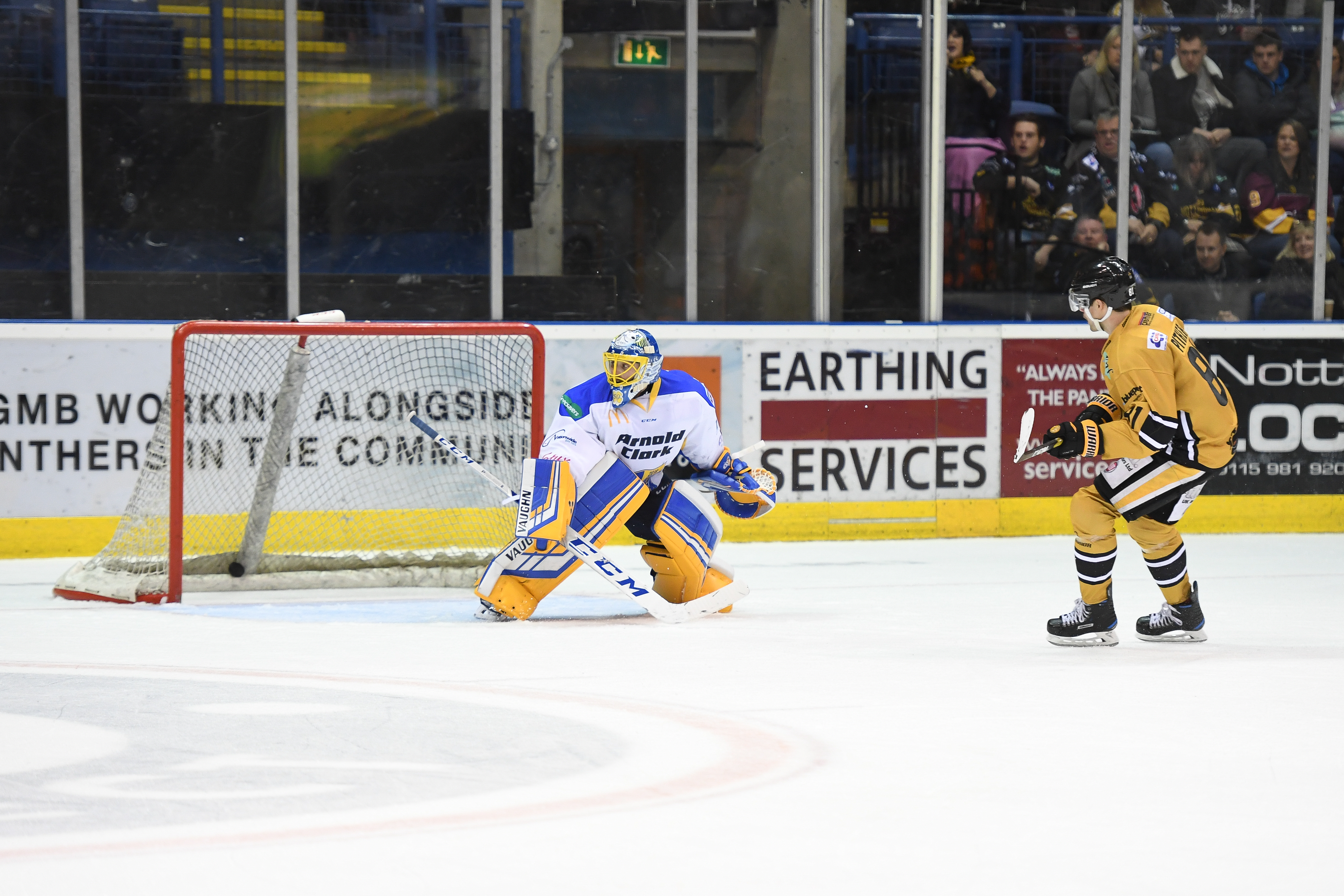 Chris Stewart practiced with his new team mates for the first time yesterday and he's set to debut tonight as The Nottingham Panthers go head-to-head with the Fife Flyers. The Panthers bring a two game win streak into tonight's game (face-off at 7.00pm) and will be looking to make it three in a row against a team they defeated in the shootout in their last meeting in Nottingham back in November.
After the signing of former NHLer Chris Stewart was announced ticket sales skyrocketed but you will still be able to buy on the door. As ever there's more choice if you buy in advance by calling the box office on 0843 373 3000 or clicking here to buy online.
Internet Motor Parts, the best choice for ordering your car parts, sponsor tonight's game. They also sponsor our match night live service at @PanthersIHC on Twitter and you can find out more about Internet Motor Parts right here.
The ever popular fifty-50 draw will be operation as will the 'Shirt Off His Back' raffle, and you could go home with the debut jersey of former NHLer Chris Stewart! The winner will be presented with their jersey by Chris outside of the Panthers' locker room after the game.
Panthers calendar and yearbook sale for January is now on with the last of our stocks reduced to silly prices. From today's game the Pucks and Pups calendars (with every penny going to charity – Autism East Midlands) are reduced to just £6, meanwhile, the club yearbook is reduced to just £10. Or you can buy both together for just £15! They're available from the official merchandise stand in the foyer.
Paws, sponsored by Planet Bounce, will be amongst the stands in the period breaks tonight with a host of giveaways from Planet Bounce, Arena Catering, Flowervision and Creams Cafe.
The latest edition of the match night magazine 'Panthers Journal' goes on sale tonight, it features an exclusive on latest signing Chris Stewart as well as other content that you can't find anywhere else. Get yours from the sellers around the arena, priced at just £3, and don't forget the free-to-enter retro playoff jersey draw on page 31.
Our parking partners at Nottingham City Car Parks, who operate the Motorpoint Arena Car Park, are offering a new deal to fans (that came into effect on December 1st) AND it matches their original season long deal! Fans who took advantage of the parking season ticket can park at the arena car park – just a slapshot away from the building – in and out all day on gamedays and it worked out at just £2 a game and the new deal, which based on the fixture list, at £42 now works out at just over £2 A GAME, to book yourself in simply call 0115 8761444.
After the game the team will be eating food from Arena Catering and Dan Green will be live in Encore Bar taking questions with one of the stars of the game.
The main team sponsor of The Nottingham Panthers is The Nottingham Building Society.