Panthers vs Flyers: Huge game! | 03/03/19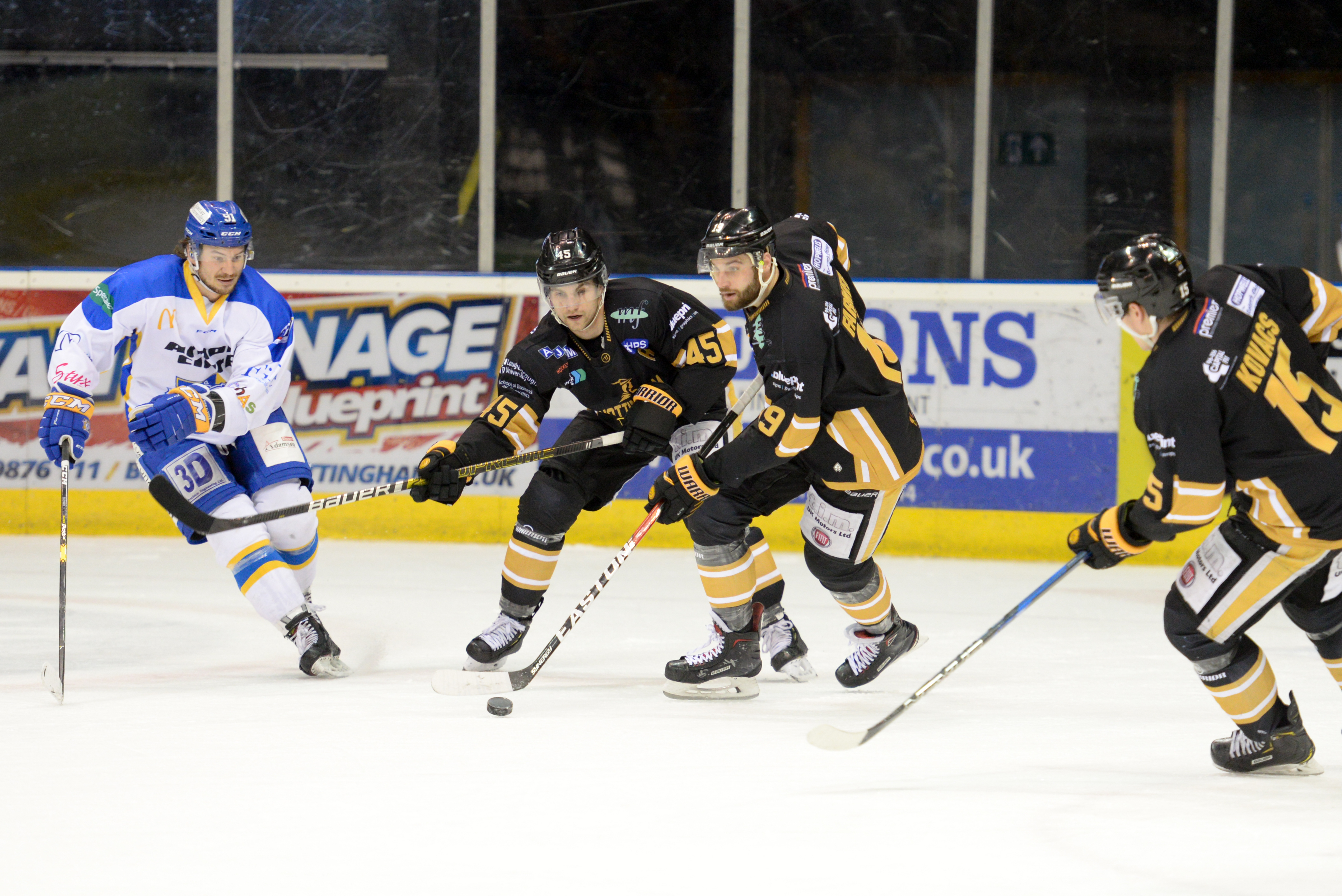 The box office reports over 80 per cent of the tickets in the bowl are already accounted for when the Fife Flyers visit THE NOTTINGHAM Panthers this afternoon at four o'clock for a crucial game in the run-in to the end of season play-offs.
The top eight teams go into the knock-out stages and the top four teams get the advantage of second leg at home if they want it.
Panthers are currently fourth in the standings but Fife have games in hand so today's game is a "four-pointer" and vital to both teams.
A club spokeswoman said today: "Panthers took a point on the road last night so the maths is pretty much as it was before the weekend. Fife have four games in hand and if Panthers win today the Flyers would have to win all four of those spare games to knock Panthers into the bottom half of the draw.
"Coach Strachan is hoping to get a full sixty minutes out of his players and the fans can, as ever, play their part today, the louder the roar, the bigger the score!.
"With around a thousand seats in the home blocks available when the box office opened this morning it will be possible to pay on the door. Tell your friends and neighbours the biggest thing in ice hockey is just around the corner – the play-offs – and we're getting ready with a big game this afternoon!"
Please allow plenty of time to buy and get to your seats. Warm-up sees the players on the ice from 3.20pm The games starts at four o'clock.
SEE YOU THERE!