Panthers vs Flyers: Playoffs! | 04/04/19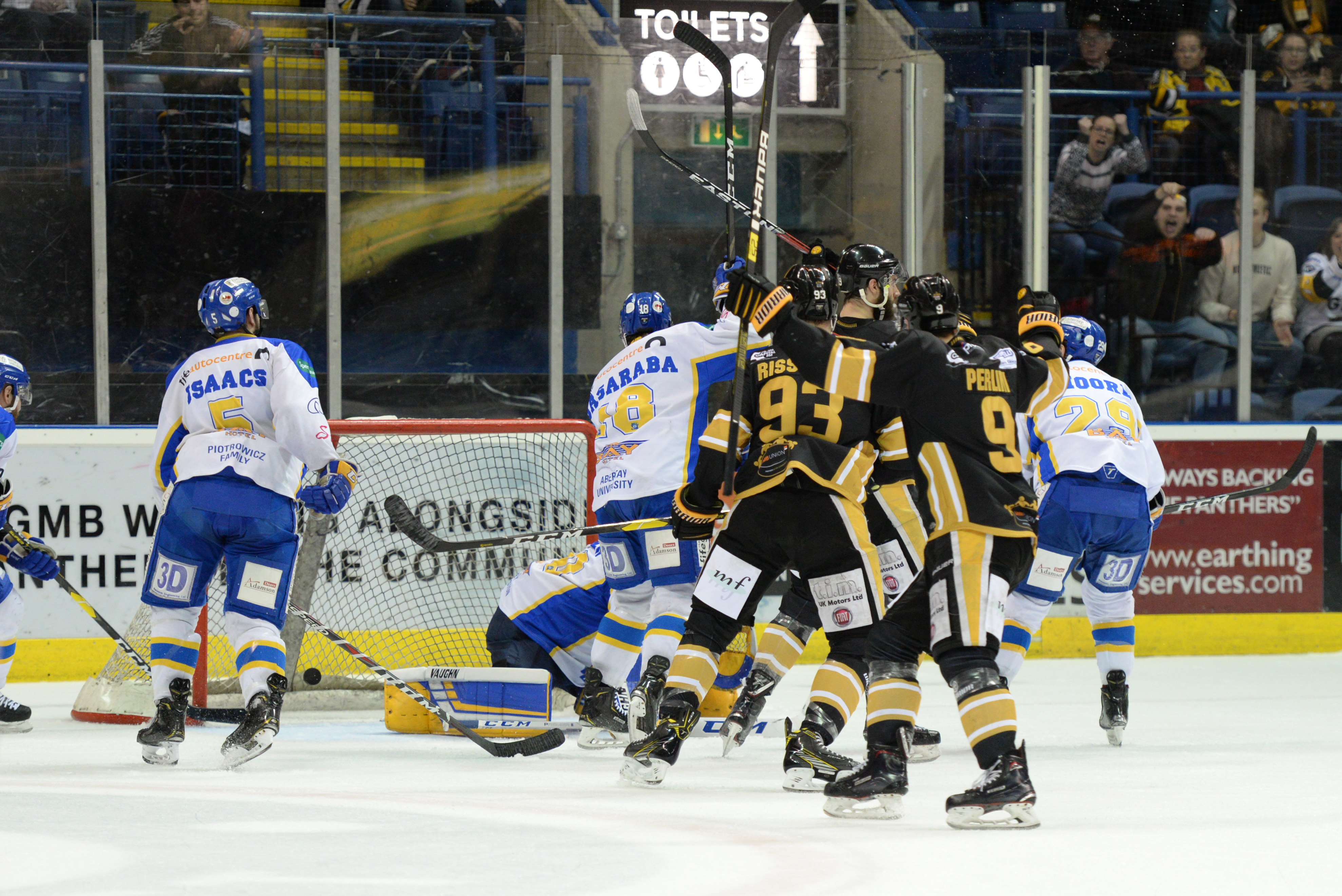 THE NOTTINGHAM Panthers are in play-off action this weekend.
The team are in Fife on Saturday with the return leg and an aggregate score to decide who goes through to the finals weekend, on Sunday at four o'clock in Nottingham.
The season's reaching its climax. The only thing that is bigger, better, faster and more exciting than ice hockey IS play-off ice hockey.
A club spokeswoman said this morning: "Ticket sales are strong for Sunday's game but right now there's still plenty of choice available in the bowl at the Motorpoint Arena. Our fans have always been our best marketing arm. They tell their family and friends all about the sport, the show and the rivalry. Sunday will obviously be the biggest and most important game of the current season and the fans, as ever, have a massive part to play. When we say the louder the roar – the bigger the score, we mean it.
"Ticket sales are steady and solid and there's already a guaranteed great atmosphere lined up, but at this stage there is capacity to get some newcomers involved.
"We've allocated Block Three as part of the home section which has increased options from the get go.
Tell your friends, there's only one place to be on Sunday and that's cheering on the Panthers!"
SEE YOU THERE!
Tickets : 0843 373 3000, call at the box office or click here to buy online.