PANTHERS VS FLYERS: POQF! | 03/04/19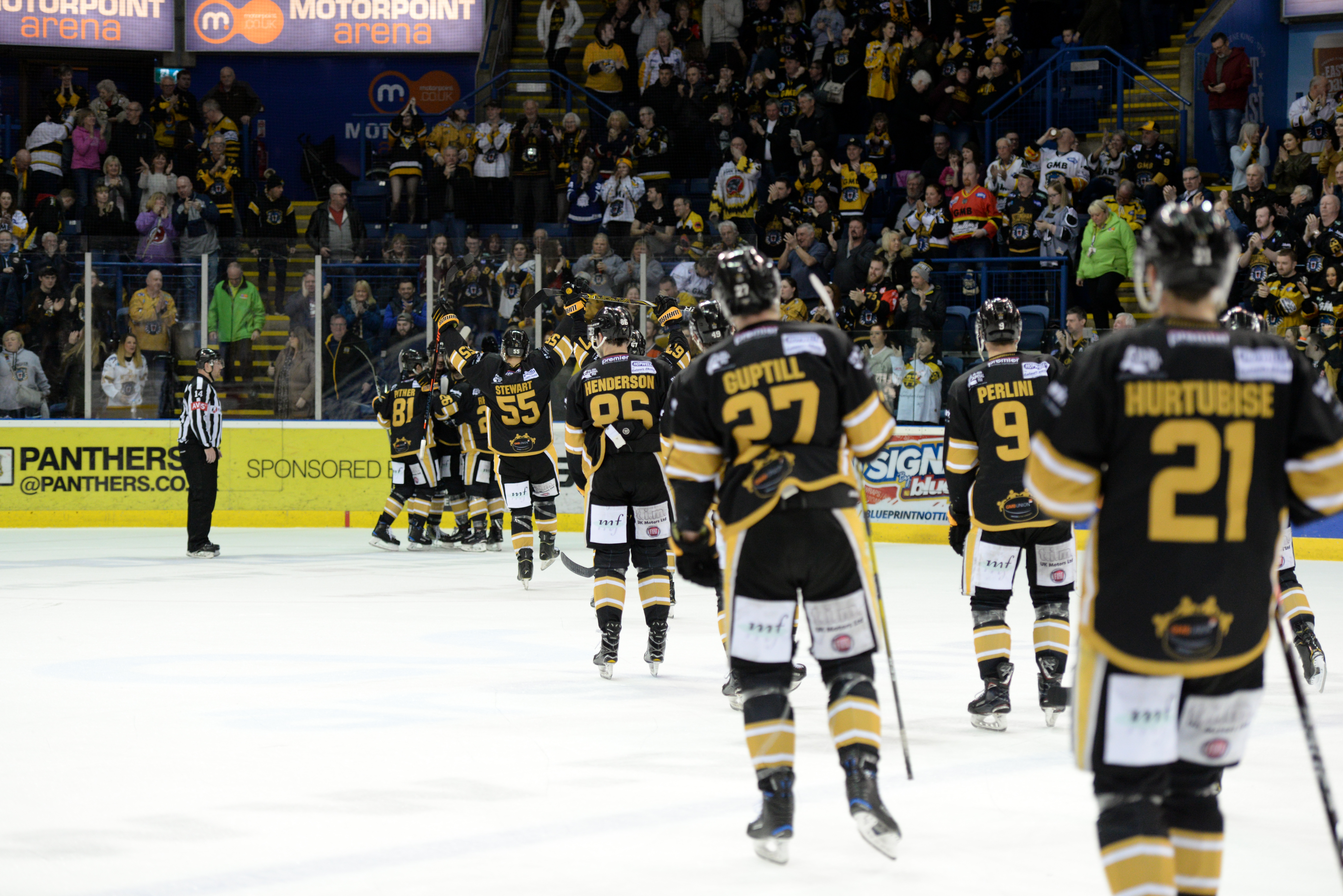 THE NOTTINGHAM Panthers visit the Fife Flyers on Saturday night, and the team are doing everything they can to diminish the travel issues of visiting Kirkcaldy.
Nottingham will travel up on Friday, so that they have a day to prepare and rest already in Scotland, ahead of the crucial tie at Fife Ice Arena.
It's a rink where Panthers have had some success this season, especially considering a six period play-off scenario.
An overtime loss and win, as well as one regulation loss by two goals, could give the Panthers some confidence before visiting the highly-talented Scottish outfit.
A tie at the end of regulation wouldn't lead to overtime on Saturday night, but would instead see the Panthers welcome the Flyers to the Motorpoint Arena on Sunday at 4PM, with any win good enough to take them through to the Predictorbet Playoff Weekend.
Having the second leg at home could be an even bigger advantage for the Panthers, as the bowl is filling up well, with it already more than half full.
The Panthers Nation were roaring at the weekend, despite the Panthers going down 2-0 to the Flames, and an even louder atmosphere is expected to welcome the Flyers to Nottingham.
Both teams will be without key players for the first leg in Fife through suspensions, with Jaynen Rissling and Brett Bulmer missing.
Jaynen will return against Flyers on Sunday afternoon in Nottingham, whereas Bulmer won't be available for Fife until the Sunday of POFW, if the Flyers were to make it that far, having received a three game ban for kneeing against the Clan.
Don't miss out on this HUGE play-off clash, get your tickets now!