Panthers vs Flyers: POQF! | 07/04/19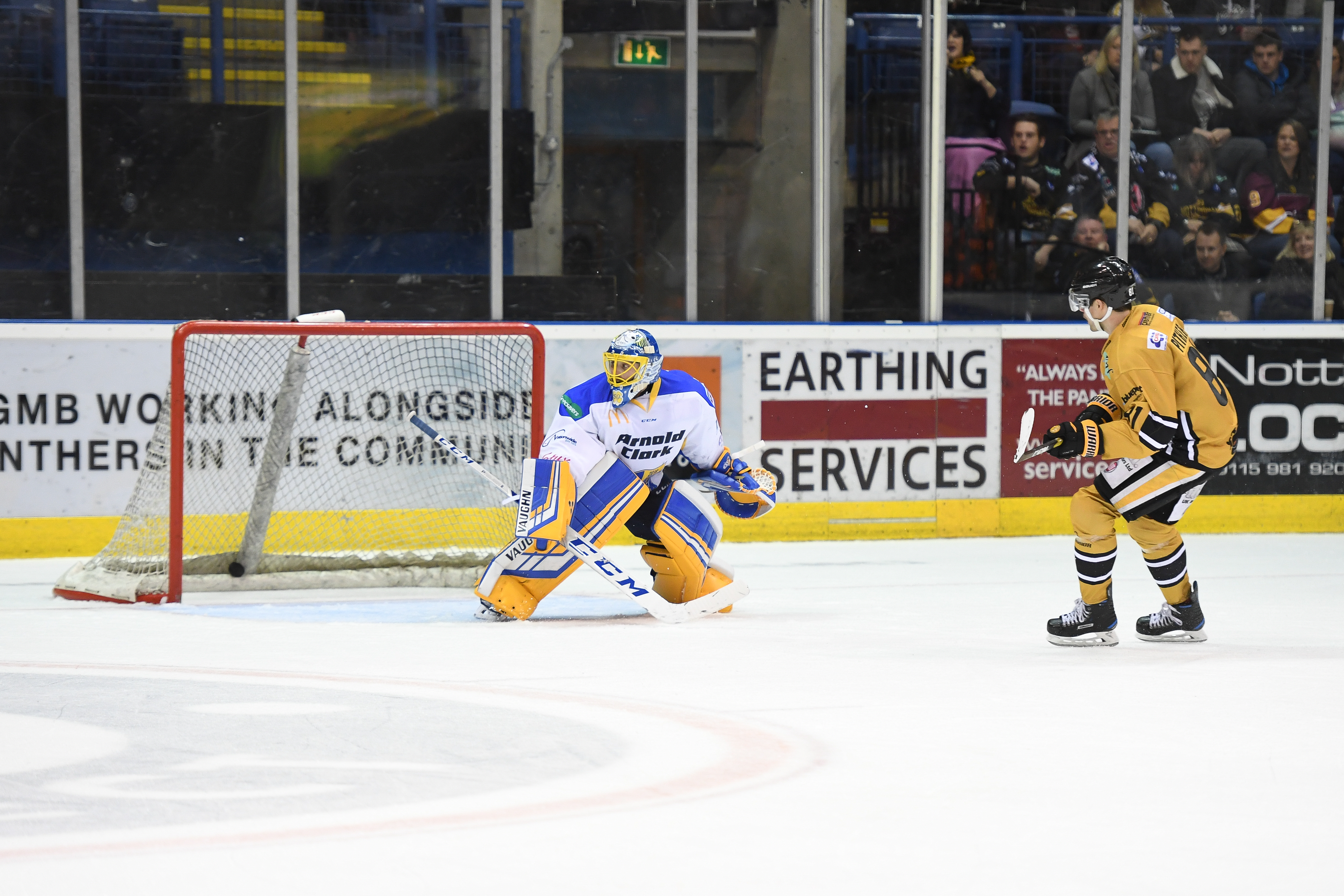 THE NOTTINGHAM Panthers have only known their opponents in the last eight of the play-offs for just over a day but already the box office reports more than half the tickets in the bowl are accounted for.
Panthers take on the FIFE FLYERS this weekend over two legs in a battle for a place at the grand finals in Nottingham in a fortnight.
A club spokeswoman said today : "We're not breaking any secrets when we say there's been a bit of bad blood between the sides in recent times so play-off hockey is usually a fur and feathers time of the year in the first place and this match-up won't be any different.
"The players in Fife will be feeling it too. Everyone gets pumped up for the play-offs and this tie will be played over six periods of ice hockey building up to a final hooter in Nottingham on Sunday late afternoon-cum-early evening. This is going to be a game to see!"
Tickets for Sunday's game (four o'clock) are on sale now from 0843 373 3000, by visiting the box office or by clicking here to link to buy online.
Blocks one and two have been allocated to the away fans which means Block three will automatically be added to the home section to increase choice and opportunity to buy.
IT'S THE PLAY-OFFS ... SEE YOU THERE!