Panthers vs Flyers: This Sunday! | 03/03/19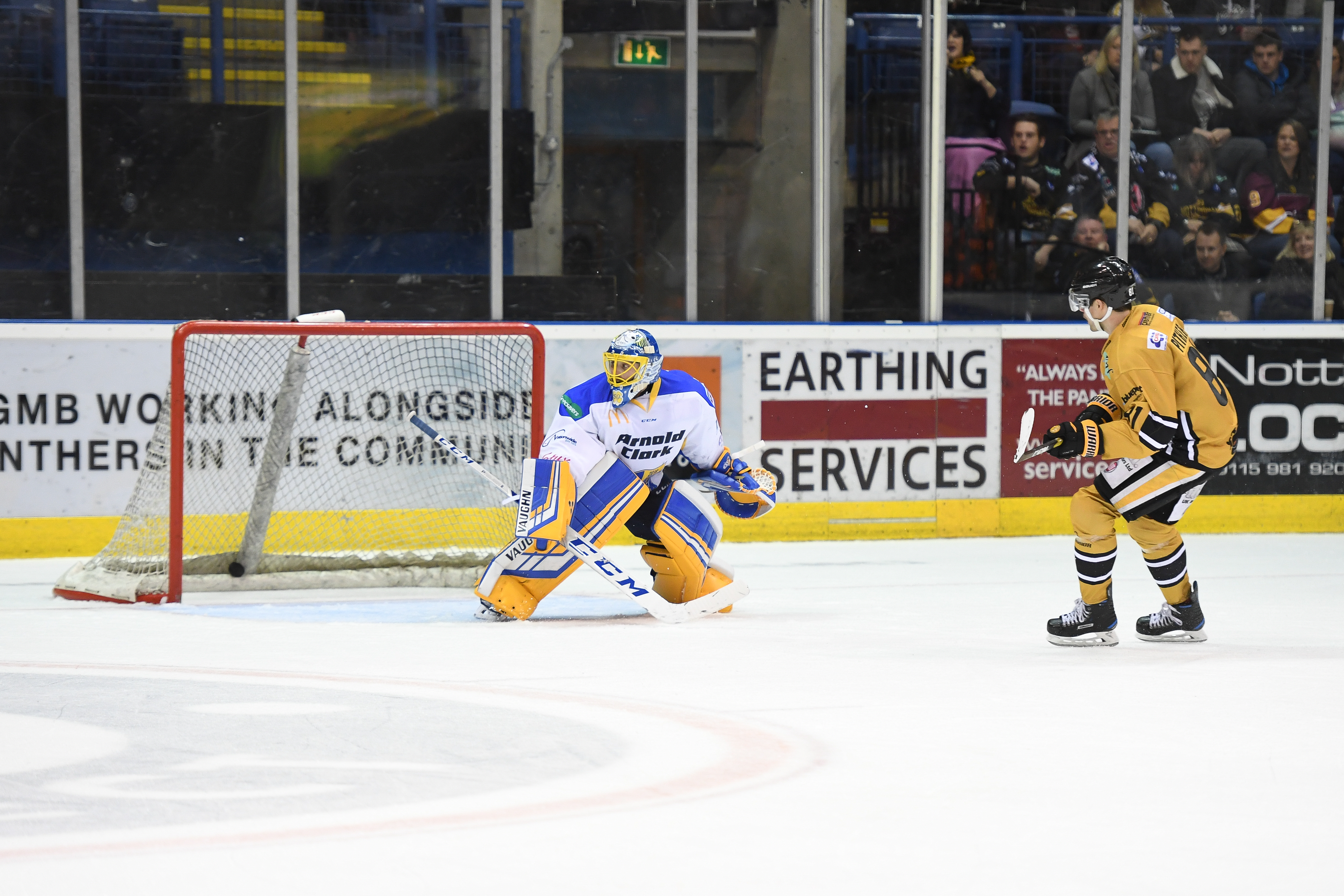 The Nottingham Panthers return to home ice action this Sunday, March 3rd - face-off 4.00pm, when the Fife Flyers visit the Motorpoint Arena.
Fife come into the game on the back of a four point weekend, thanks to wins over Dundee and Coventry, and will be looking to continue their good form as they bid to climb the Elite League table in the hunt for the best possible playoff seeding.
The Flyers currently sit in sixth place in the EIHL standings but are only six points behind the Panthers, with five games in hand, so it's a huge game for both sides with potential post-season implications on the line, and the Panthers will be looking to right the wrongs from Fife's last visit to the Motorpoint Arena.
Interim Head Coach Rick Strachan told panthers.co.uk: "It's another huge game in the stretch run of the season. We've had some good battles against Fife this season and we owe them one after they ruined Stewie's debut back in January, and you know what they say... revenge is dish best served cold. The crowd support has been phenomenal this season and the boys really appreciate it, we've had some tough times recently but the fans have stuck with us and after Saturday's big win we can't wait to get back out in front them again this weekend."
With only FIVE regular season home games remaining don't miss your chance to see The Nottingham Panthers in action, it's an early face-off as ever on a Sunday, 4.00pm, so there's plenty of chance to get the kids to bed in time for them to be up bright and early to return to school, and tell there friends all about what they saw on Sunday, on Monday morning.
You can book your seats by visiting the Motorpoint Arena box office, calling 0843 373 3000 or clicking here to buy online.