Panthers vs Giants: This Sunday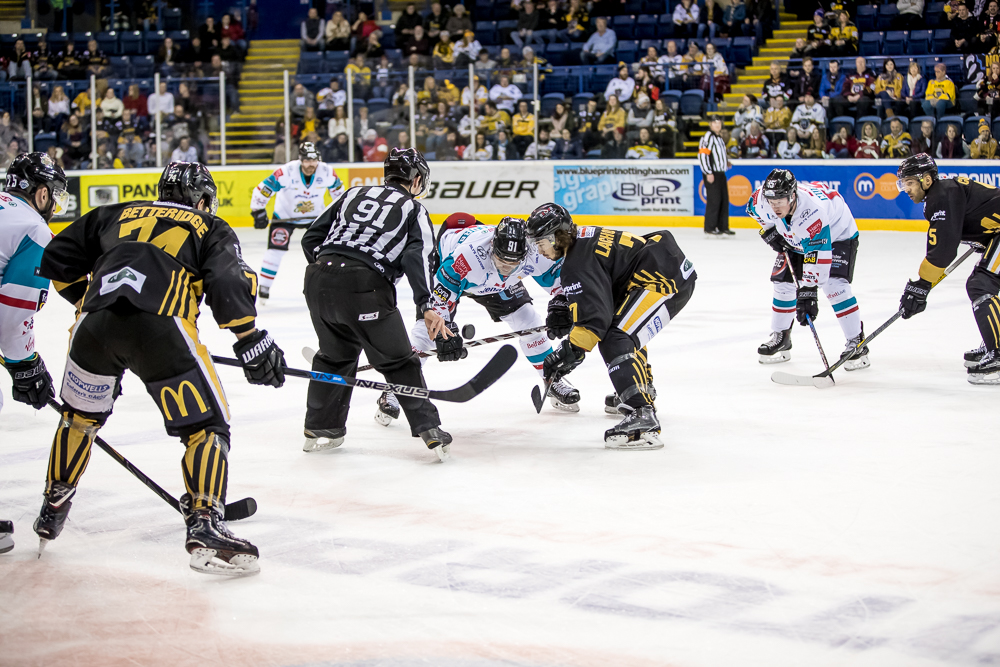 The box office is reporting strong ticket sales for Sunday's clash between THE NOTTINGHAM Panthers and the Belfast Giants.
Panthers beat Giants in Belfast earlier in the season but the scoreline was one-sided in favour of the Northern Ireland based opposition when the sides met two weeks ago in the province.
Panthers' assistant coach Rick Strachan said today: "That last game was a lot closer than the scoreline would have you believe. When we're on our game and everyone is contributing we can beat anyone. We've got Sheffield away on Saturday, that will be draining but we know that in advance, and then we'll concentrate on the Giants game. One thing's for sure, it won't be dull!"
Looking at the numbers from the box office this morning there are less than 1500 seats and counting left in the bowl for Sunday's clash which is sponsored by London Camera Exchange. The paparazzi are coming, are you?
See you there! Tickets are available now from 0843 373 3000, by visiting the box office or by clicking on the link.