Panthers vs Stars: 4000 in the bowl! | 09/03/19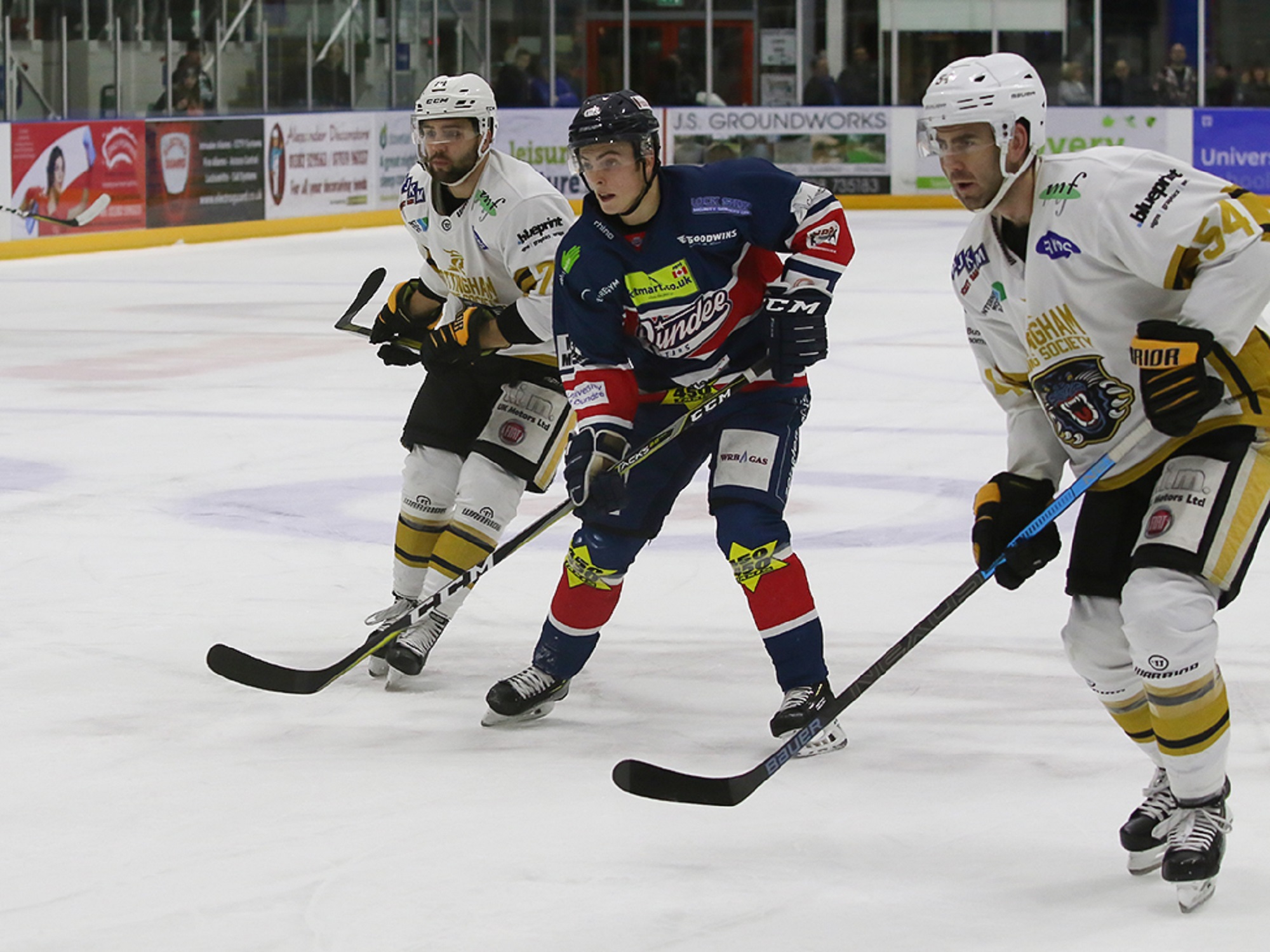 As THE NOTTINGHAM Panthers prepare to take on the Dundee Stars, the Panthers Nation are already doing their part.
The bowl is currently two thirds full, and with 4 days still until faceoff, we'd recommend buying in advance to make sure to avoid disappointment.
Those fans are in line to see a very important game of hockey.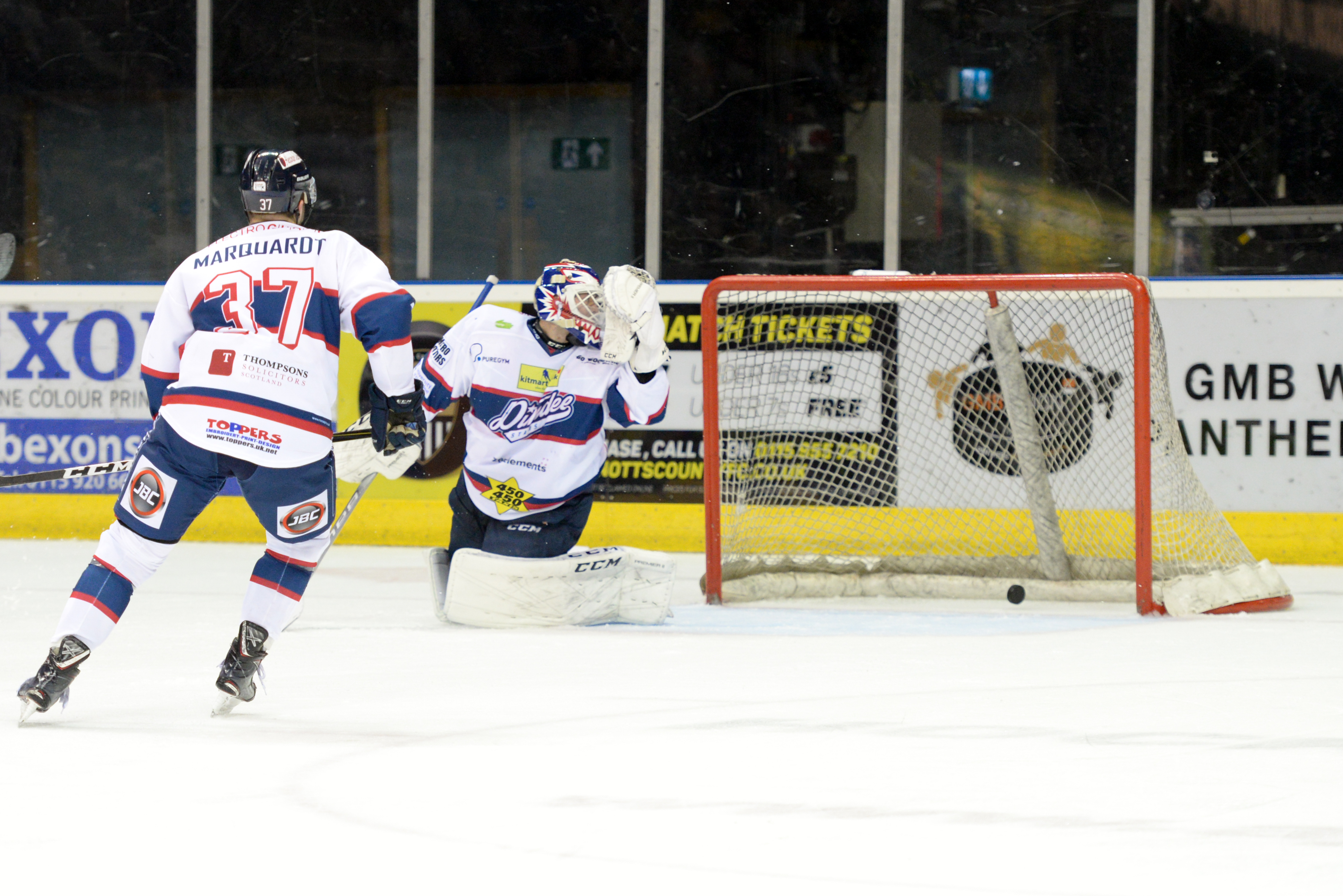 Dundee Stars
Dundee currently sit just outside of the playoff spots by a solitary point, however if they win all their games in hand over the teams directly above them, they could make their way to as high as 6th on that alone.
That's a big ask, with the Stars struggling to string results together. However, Omar Pacha has made a team that never gives up, perfectly exemplified by their Sunday night win over the Coventry Blaze.
Despite being two goals down going into the third, Dundee turned it around to earn a hugely important win over another playoff rival and consign the Blaze to their fourth consecutive loss.
That win arrested the Stars' own skid of three losses in a row, and Omar will be hoping it's the start of an essential end of season push up the table.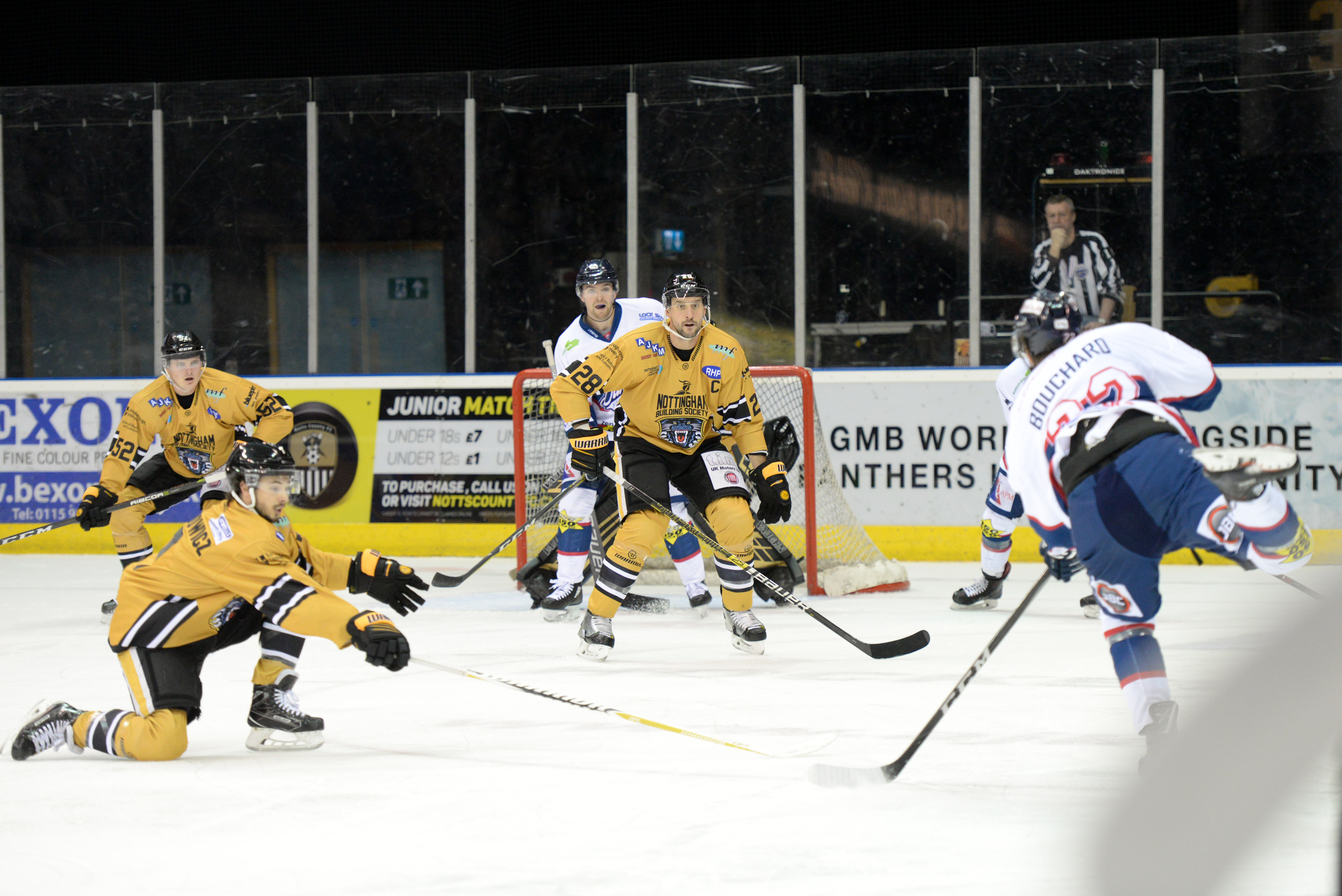 The Nottingham Panthers
The Panthers will need to put an end to those aims to achieve their own, as they look to build on a succesful three point weekend against the Lightning and Flyers.
Nottingham are in the thick of the playoff race for very different reasons, as they aim to seal a top four finish and what could be a more preferable playoff quarter final clash.
And earning that is still in the Panthers hands, albeit very marginally.
The Panthers currently sit three points ahead of Guilford in fourth, however the Flames could narrow that advantage to one with their game advantage.
Just ahead in third place are the Glasgow Clan, who also hold a game in hand over Nottingham, and a three point lead.
With Nottingham still to play both sides once more before the season ends, Nottingham could yet force their way up the table.
But to be in position to do that, they must keep winning and that continues Saturday.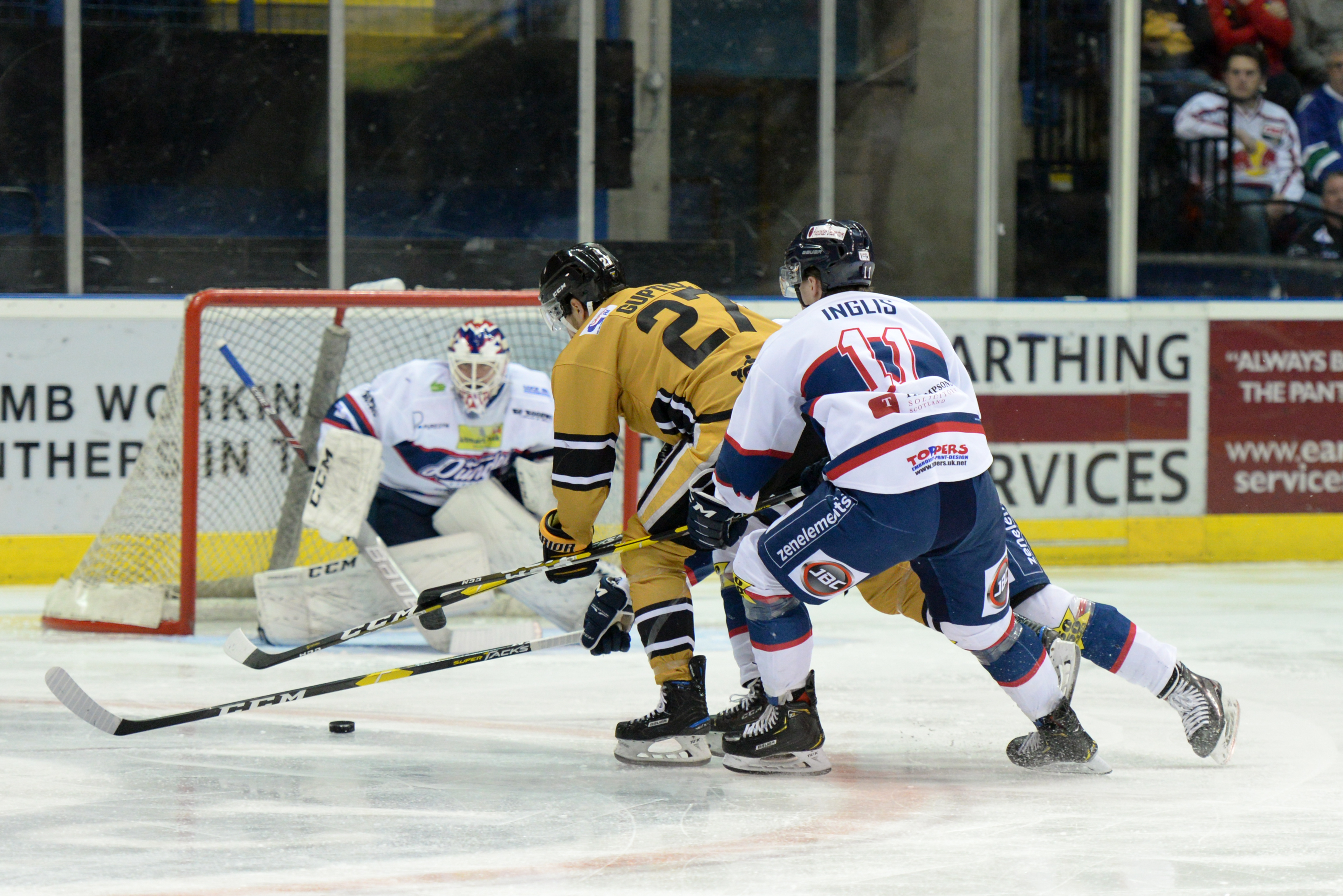 The Matchup
With four games in the books so far between these sides, it's hard to predict what to expect in this latest chapter.
They share two wins apiece, although the official record stands at 2-1-1 to Nottingham.
Alex Guptill has also made a habit of enjoying his games against the Stars, bagging three goals and three assists against the Scottish side.
Those six work out as more than 50% of the Panthers points in this matchup, so Nottingham will be looking to the Canadian winger to continue that rich vein of form against Dundee.