Panthers vs Stars: 4pm! | 17/03/19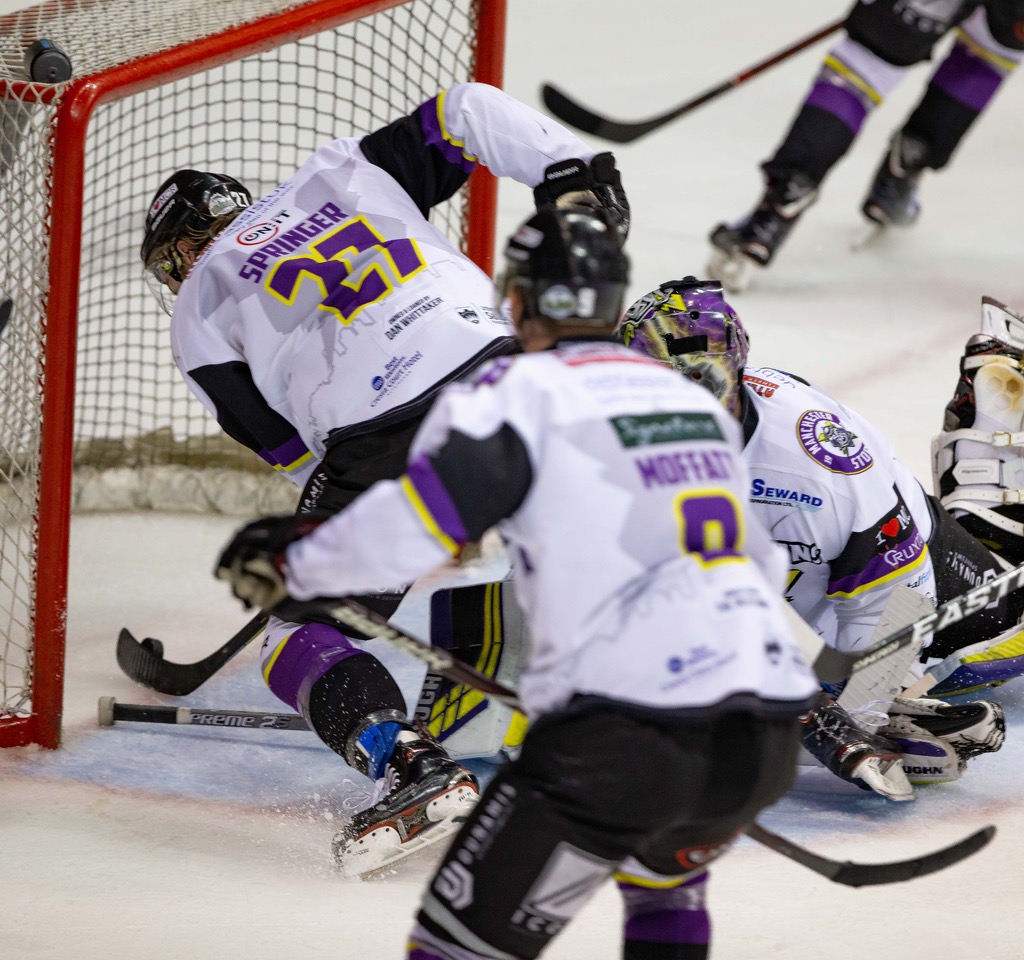 With a four o'clock start another big crowd is heading to the arena for THE NOTTINGHAM Panthers' second home game of the weekend BUT fans will definitely be able to pay on the door.
The box office reports more than two-thirds of the seats in the bowl are already spoken for, which is a similar story to 24 hours ago for the game against Manchester Storm. That game saw the Panthers claim a 5-2 victory including a second goal on the night (pictured above) which wasn't given at the time but the wash-out was overturned on review when the officials checked their call with the goal line technology.
Saturday's win made it nine points out of the last ten for Panthers and lifted the team into third place in the Elite League standings. It also mathematically secured a place in the end of season play-offs.
Dundee Stars will come into Nottingham looking for revenge and two vital points in their own quest for post season play-off action. They lost in the same building a week ago and are on a three game back-to-back road-trip which started with victory at Glasgow on Friday, they lost in Guildford last night and will be looking for two big bounce-back points today.
"We'll have to be ready and keep up the good mental strength we've been showing," said Panthers' head coach Rick Strachan.
SUNDAY AT FOUR … PANTHERS AIM TO SHOOT DOWN THE STARS – AGAIN!
Good seats still available… be a witness, call 0843 373 3000, visit the box office on the way in or click on the link to buy on-line.
THE LOUDER THE ROAR THE BIGGER THE SCORE!