Panthers vs Stars: Saturday Night! | 09/03/19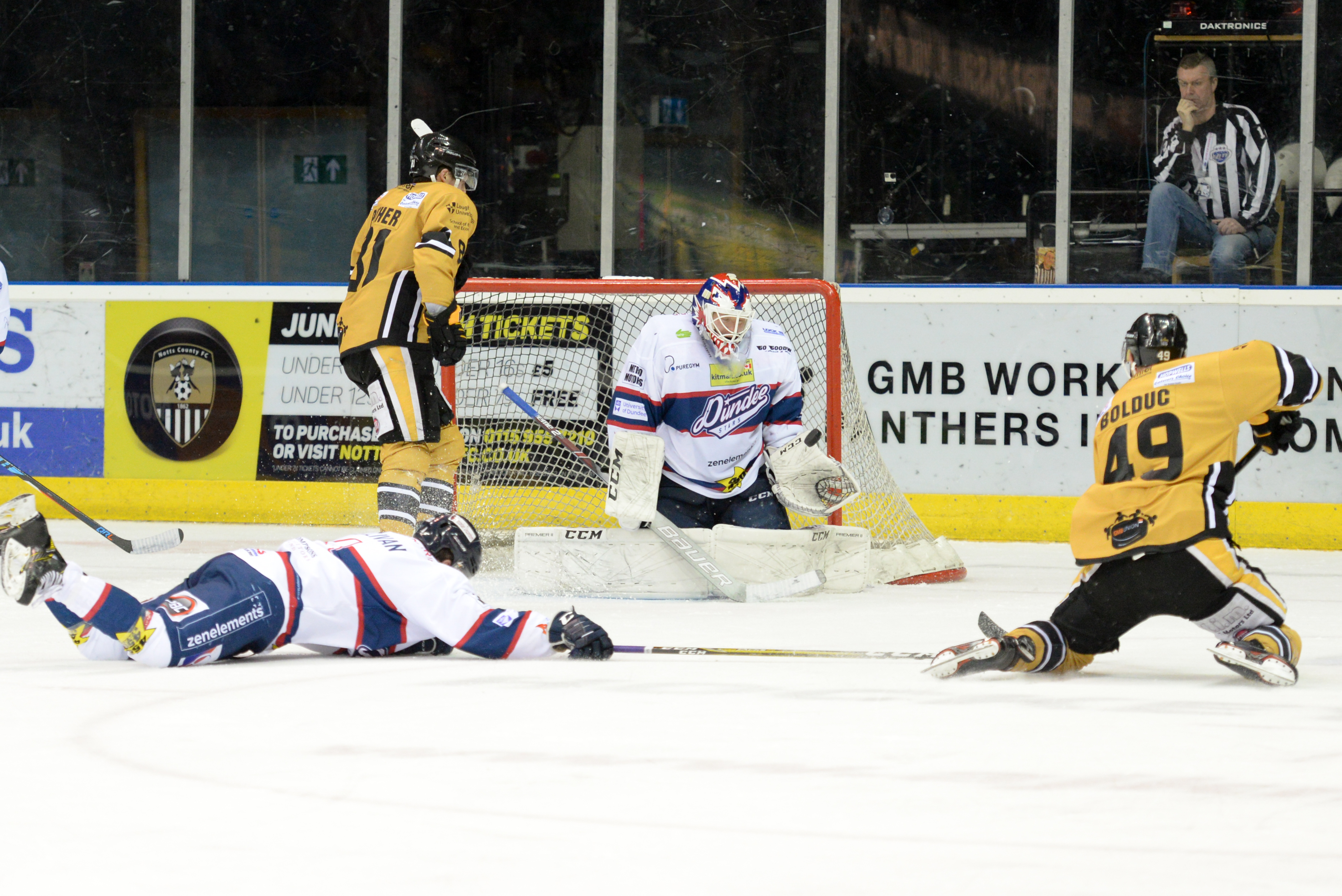 The box office reports there are now around 1300 seats left in the home blocks for tomorrow's (Saturday) important league game at home to the Dundee Stars.
A club spokeswoman said today :''It looks like the fans have been spreading the word again. There was an exciting end with a dramatic sudden-death overtime victory at home last weekend and now we're back to everyone's favourite night for hockey – SATURDAY!
''People will be able to pay on the door but if you buy in advance you'll have more choice. If you do turn up on the day allow plenty of time to get sorted and get to your seats. The match starts at seven o'clock and the warm-up session means there's something to watch from 6.20pm''
It's a vital game for both teams in the race for play-off qualification and final standings positions.
A win in regulation will get Panthers to within a cat's whisker of qualifying for the end of season play-offs. Dundee will be desperate to win too as they're currently outside the top eight and need points to avoid heading for an early game of golf.
You can contact the box office on 0843 373 3000, visit the box office in the foyer in person or simply click on the link to buy on line.
THE LOUDER THE ROAR…THE BIGGER THE SCORE!
SEE YOU THERE!