Panthers vs Steelers: Gameday! - 13/10/18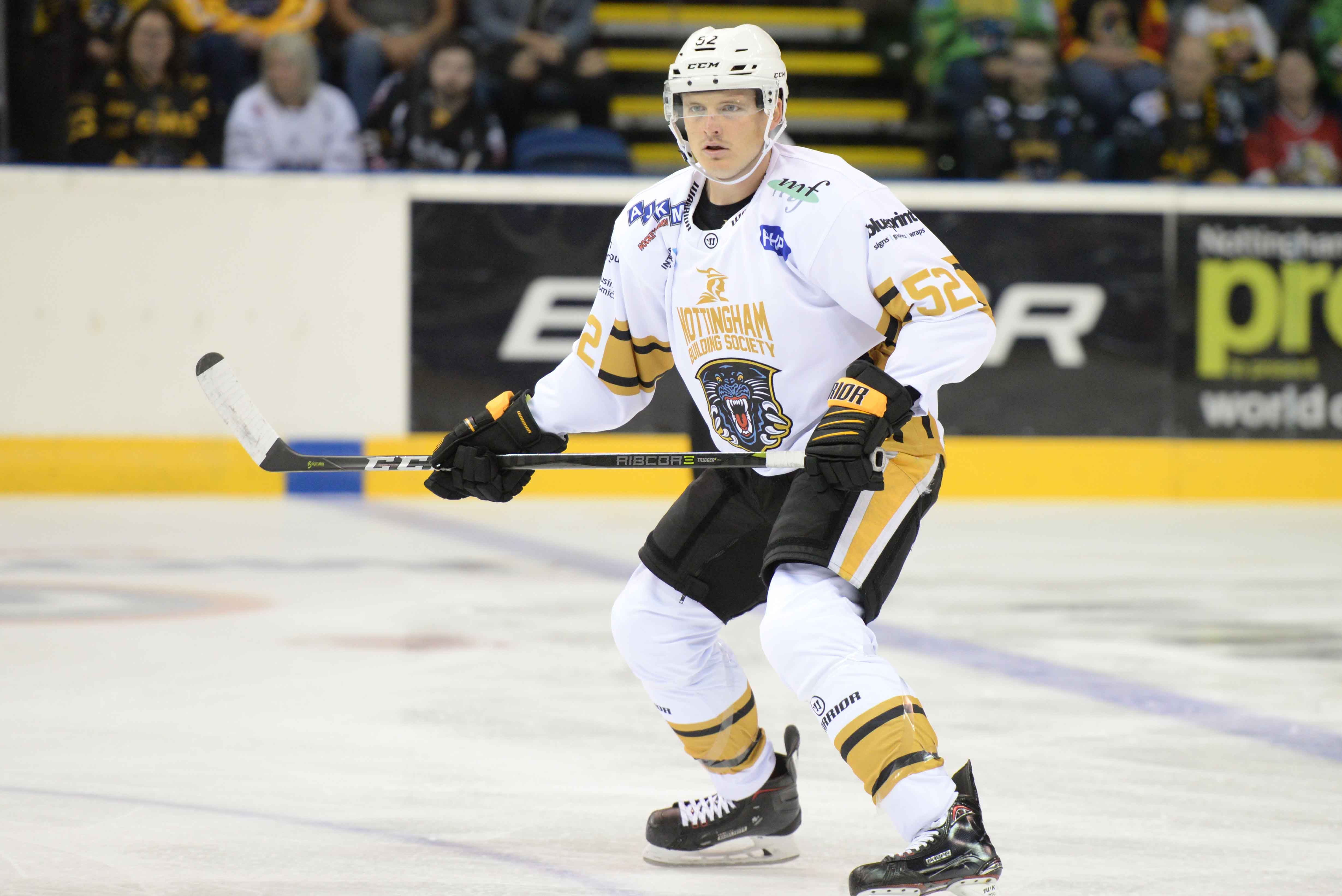 The PhysioDirect treatment room has reported that defenceman Tommy Hughes will return to The Nottingham Panthers line-up for tonight's sold out clash against the Sheffield Steelers after missing the last three games.
Jon Rheault misses out through injury, with Tyler VanKleef remaining in the line-up, and Dylan Olsen faces a late fitness test to determine his availability.
You can hear the thoughts of Rich Chernomaz, Tyler Biggs and Ollie Betteridge on tonights game through the PanthersTV and Panthers Radio links to the right.
If you haven't got a ticket for the match there's a webcast, sponsored by Internet Motor Parts, available to buy from: nottinghampanthers.tv for just £10.
You can also watch the game via the webscast at The Nottingham Legend, Nottingham's number one family friendly hockey pub, on the big screen.
The game is sponsored by GMB in the Community, visit the community desk in the foyer to be in with a chance of winning an executive night out courtesy of the GMB.
Planet Bounce sponsored PAWS will have giveaways from Planet Bounce, Creams Cafe, Flowervision, Arena Catering and more during the period breaks
The shirt off his back raffle will be in operation again and you could go home with the jersey of #81 Luke Pither.
There are three superb retro play-off jerseys up for grabs in the free to enter match magazine draw as the third issue of the Panthers Journal goes on sale for the final time. The prizes this issue are jersey's of Erik Lindhagen, Ollie Betteridge and Evan Mosey, just fill in the slip on page 31 and hand to any seller (fifty-50, shirt raffle or magazine) or post it into the Panthers postbox on the fifty-50 desk to enter.
After the game Panthers will be eating meals supplied by the Arena Catering team and Dan Green will be talking live and taking questions from the floor with one of the stars straight after the game in the Encore Bar.
Fans are reminded the season long parking deal from Nottingham City Parking for the Arena Car Park is available. It works out at less than £2 per game day and you can use it all day on match days. It is available from 0115 8761444 and is the best value parking for matches anywhere in the city.
Alternatively, fans can use their match tickets or season ticket cards to cash in on the £2 return deal on the trams again this season to get to games.
The fifty-50 cash prize draw is in operation the sellers will be in their bright new bibs so look out for them and remember you've got to be in it to win it.
SEE YOU THERE!
The Nottingham Panthers main team sponsor is The Nottingham Building Society.