Panthers welcome Barrie Wells Trust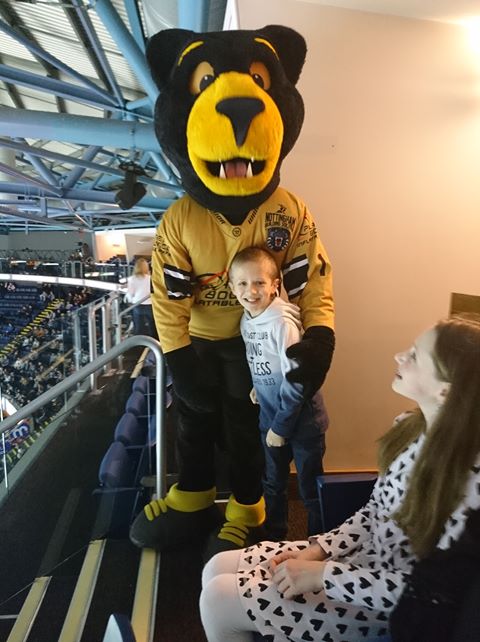 Saturday night was a good one for the Panthers as they beat the Lightning 2-1 at the Motorpoint Arena.
More than 6,000 members of the Panthers Nation witnessed the win, with the Panthers dominating play and allowing the Lightning just 17 shots on goal.
There was also a special guest tucked away in one of the boxes, as Leo joined us courtesy of a combined effort between the Barrie Wells Trust, Motorpoint Arena and The Nottingham Panthers.
Leo suffers from Neurofibromatosis, a genetic neurological disorder, and he and his family were invited to the game by the Barrie Wells Trust who organise VIP experiences for seriously ill and disabled children at major sport and entertainment venues across the UK through the use of executive boxes.
The Barrie Wells Trust further the care, relief and convalescence of seriously ill and disabled children and their families through their Box4Kids initiative and on Saturday the best way to do that for Leo, was to bring him to his favourite Nottingham Panthers.
Leo is a massive Panthers fan and was thrilled with the win, but maybe even more so by getting to meet Paws.
Sat in a suite with his family, Leo had no idea that the best mascot in the Elite League was about to pop in to say hi.
Taking his chance to grab a photo, the young man was thrilled to meet one of his heroes.
We're glad you enjoyed the game Leo and we hope to see you back at a game soon!!