Paths into Europe become clear for Panthers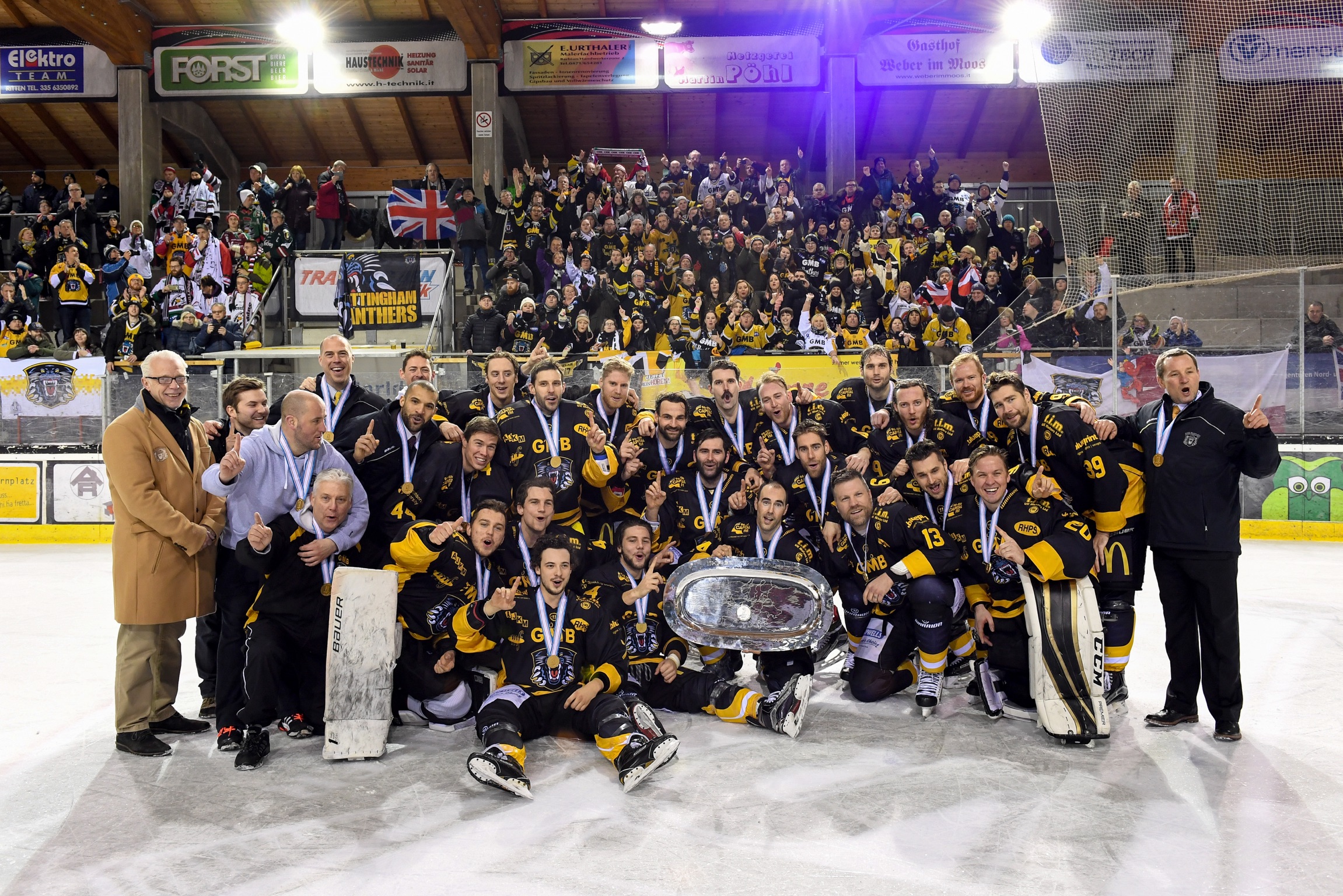 Monday morning, confirmation of how the final European places could be won came down from the EIHL.
With the Belfast Giants having already secured CHL hockey next season, courtesy of finishing as runner ups in the Continental Cup, their win in the Challenge Cup on Sunday has removed the typical path to Continental Cup hockey.
Normally the place goes to the winners of the annual, knock-out tournament, but this year it will go to the winner of the EIHL Predictorbet Playoffs.
However, if that competition were to be won by either the Giants or Cardiff Devils, who have also already guaranteed a CHL spot for season 19-20, it would fall to the team who finished third in the EIHL rankings.
That means that the ongoing race for playoff seeding has even more on the line than previously thought.
Currently, as many as five teams could still finish in that all important spot, with the Clan occupying it just now.
They hold a gap of a solitary point over the Panthers, as well as a game in hand, with Guildford the next closest five points further back.
Although all eyes for the Panthers are currently on securing their playoff spot, which they could do this weekend with a four point haul, clawing back third spot from Glasgow has become all the more interesting.
Obviously winning the Playoff weekend is still the easiest route to returning to the competition that Nottingham made history in just two years ago.
Acting Head Coach Rick Strachan said "the Continental Cup was an incredible moment in the history of this club, and for everyone involved it's a memory that will last a lifetime. Obviously, trying to return to it is great extra motivation, but the boys were already motivated to finish the season on a high.
"Qualifying for playoffs is all we're focused on right now and to do that we have to keep winning games. If that comes with the added benefit of finishing third and giving ourselves a shot at returning to the European stage, even better. But right now, all eyes are on the Storm on Saturday."