Paws and Planet Bounce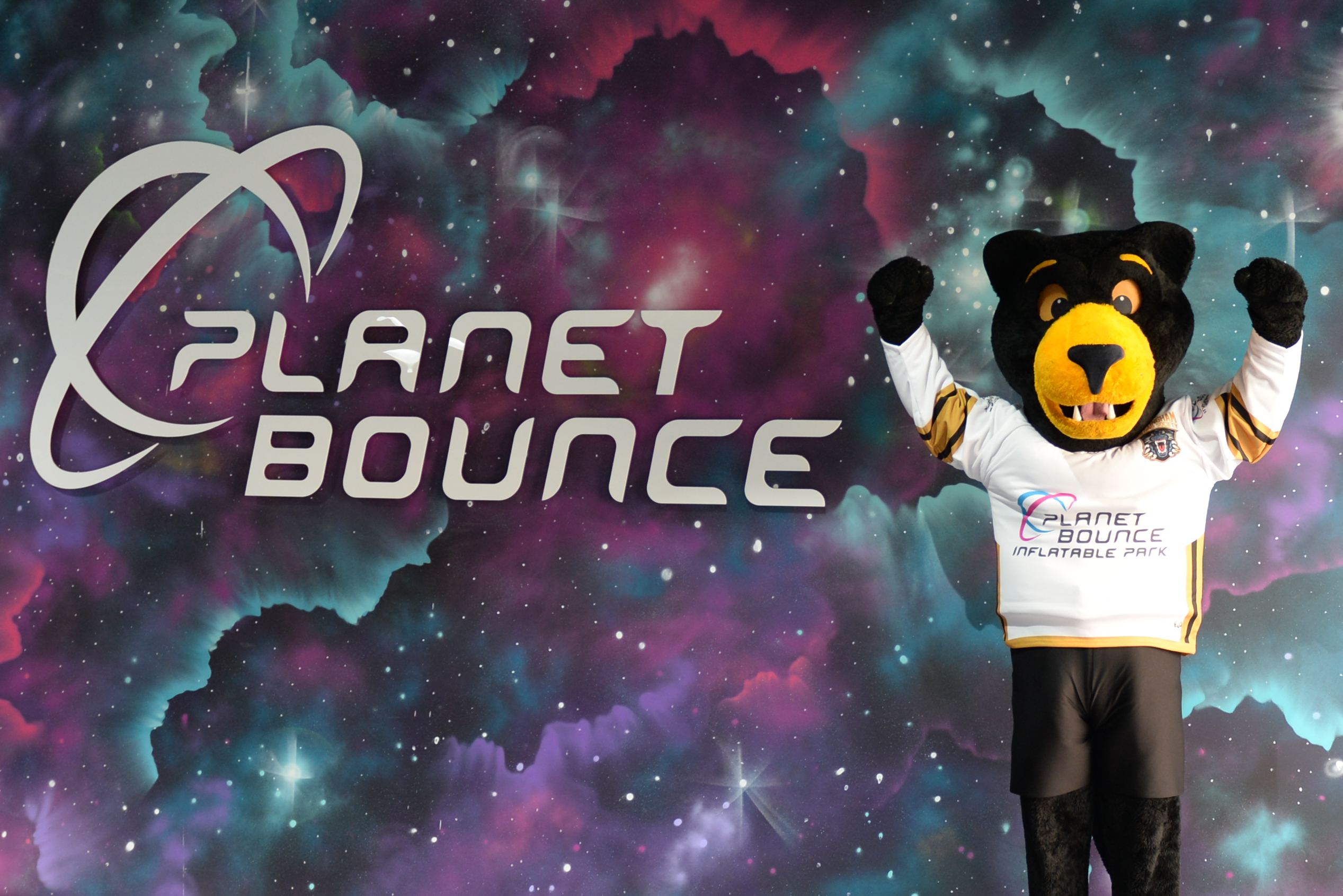 We're thrilled to announce that Nottingham's best inflatable park – PLANET BOUNCE – will again be backing our own mascot Paws next season.
Planet Bounce and Paws have enjoyed a very successful first season working together and Paws has been seen handing out special ticket prizes for the inflatable park at every Panthers' home games as well as carrying their logo on his match night jerseys.
There's a lot of great synergy between the two organisations and there's a giant portrait of Paws on the Planet Bounce windows overlooking one of Nottingham's busiest main roads - Huntingdon Street.
You can check out planet bounce here at: