Paws meets Pudsey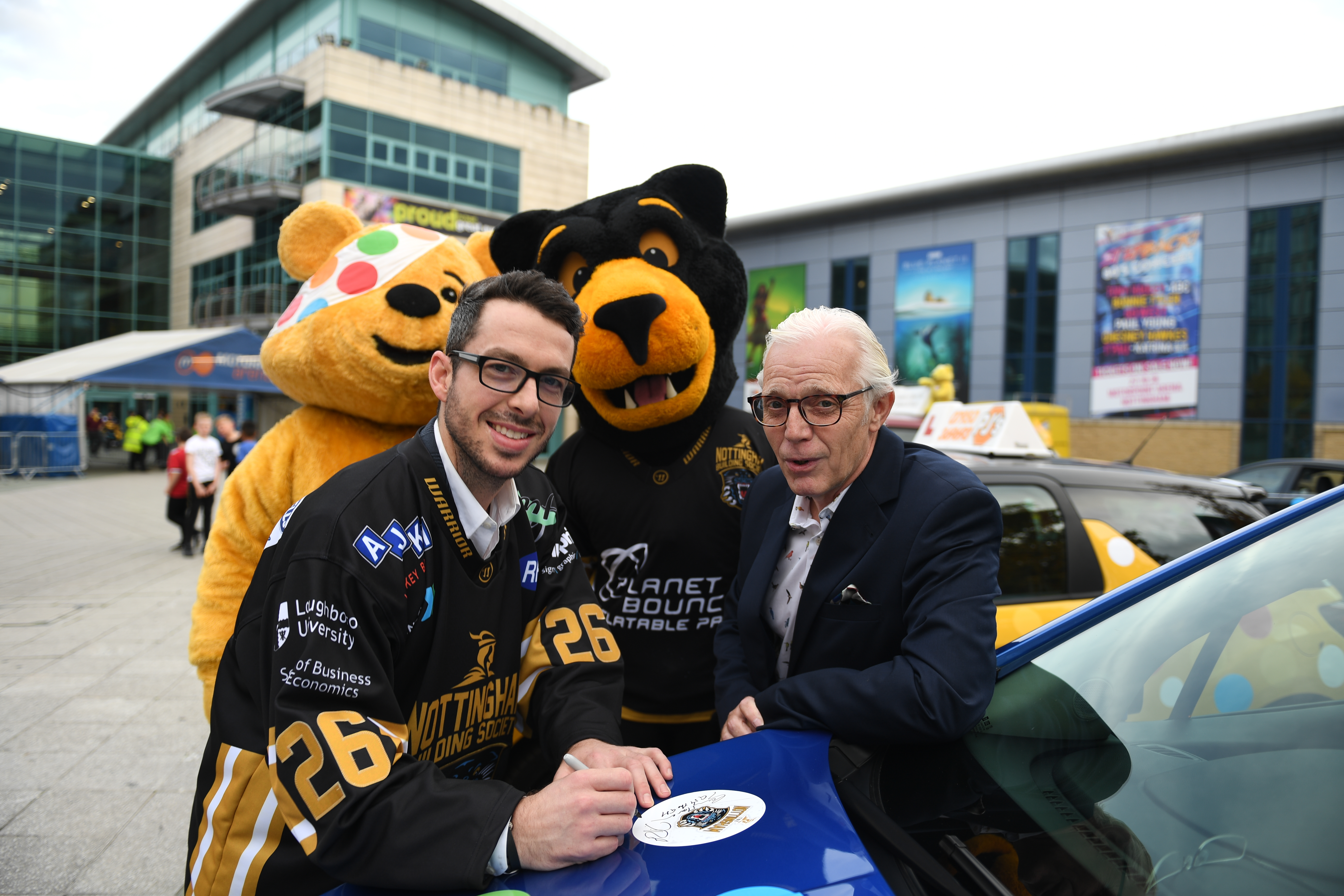 You may have noticed the seven spotty cars parked on the plaza of the Motorpoint Arena before Saturday night's sold-out game against the Sheffield Steelers.
Those seven cars belonged to local driving instructors from the Nottingham/Derby area taking part in the Big Learner Relay and their leg takes place on the penultimate day, 4pm, Thursday 15th November 2018 when will one of them will lead a convoy of learners from outside Wollaton Hall to Castle Donnington Race Circuit.
All seven of the Spot covered, driving school cars on show outside the arena on Saturday, will take place in the relay with some of them completing the final day (Friday 16th November) of the relay before a Grand Parade of Spotty Cars completes a lap of Silverstone F1 Circuit. It is anticipated that there will be well in excess of 100 Learner cars on that final lap.
Several of the drivers are long time Panthers season ticket holders/supporters and were even joined by some Steelers-supporting friends inviting fans to text a donation and sign a spot on a car before Saturday's 5-2 win over Sheffield.
Panthers' forward Jon Rheault, GM Gary Moran and mascot Paws met Pudsey before signing a spot on one of the cars (as did many fans of both teams) in aid of this tremendous cause.
Good luck to everyone taking part in the Big Learner Relay!
You can find out more about the BLR by clicking here.