Perlini: Glad to help the team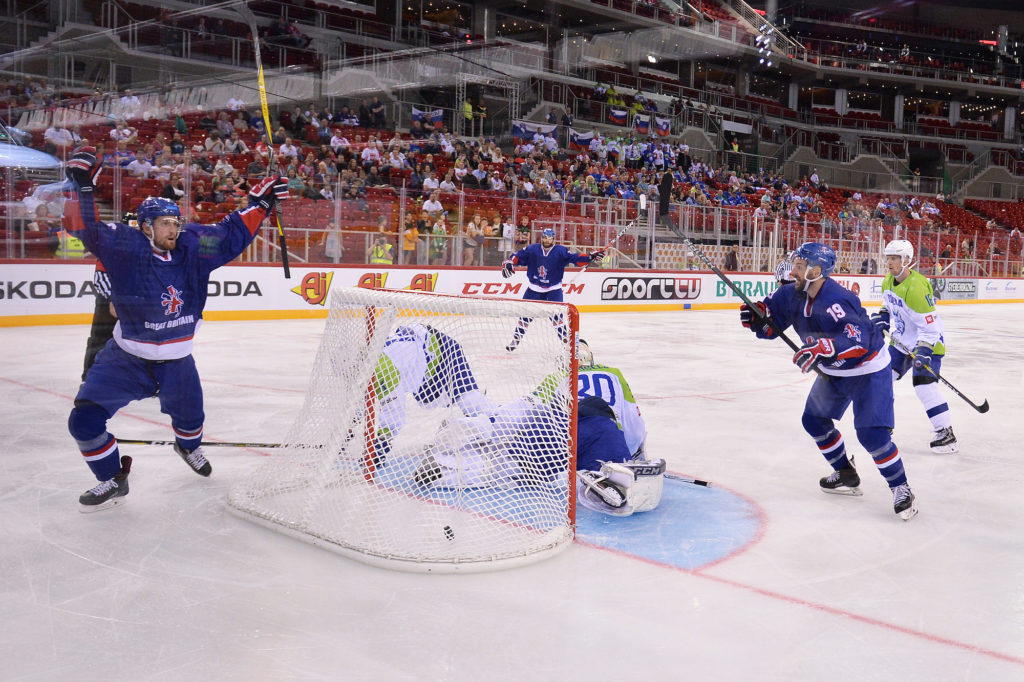 Brett Perlini took a while to hit the GB national team, but it's been a good start for the 27 year old.
Getting his first competitive national team game at the World Championships, Brett made his impact felt quickly, getting an assist to help tie the game against 15th seeds, Slovenia.
He finished his debut in style, getting the third goal as GB completed an unforeseen win over the side who famously beat the USA at the Pyeong Chang Olympics, just a few months ago.
'Perls' was delighted with his debut, but mainly "I was just glad to help the team" he said.
No one held out much hope for GB at the World Championships, getting their first taste of Division 1A hockey against a slew of hugely funded teams with some incredible pedigrees.
Asked whether the team had the confidence that others didn't, Brett said "anytime you come to a tournament like this, you've got to believe in yourself... we went out and executed the game plan and fortunately, we had the luck on our side."
It's taken Brett a long time to get into the GB squad, but if you asked the Brit-Canadian, he would say it's been worth the wait.
Perlini said "it's something I've been waiting a long time for and to see the fans out here going nuts for us, it's a really cool feeling and I'm glad I could do it."
Listen to the interview in full now, just click on the link below.
Videos