Phillips jersey goes to fan volunteer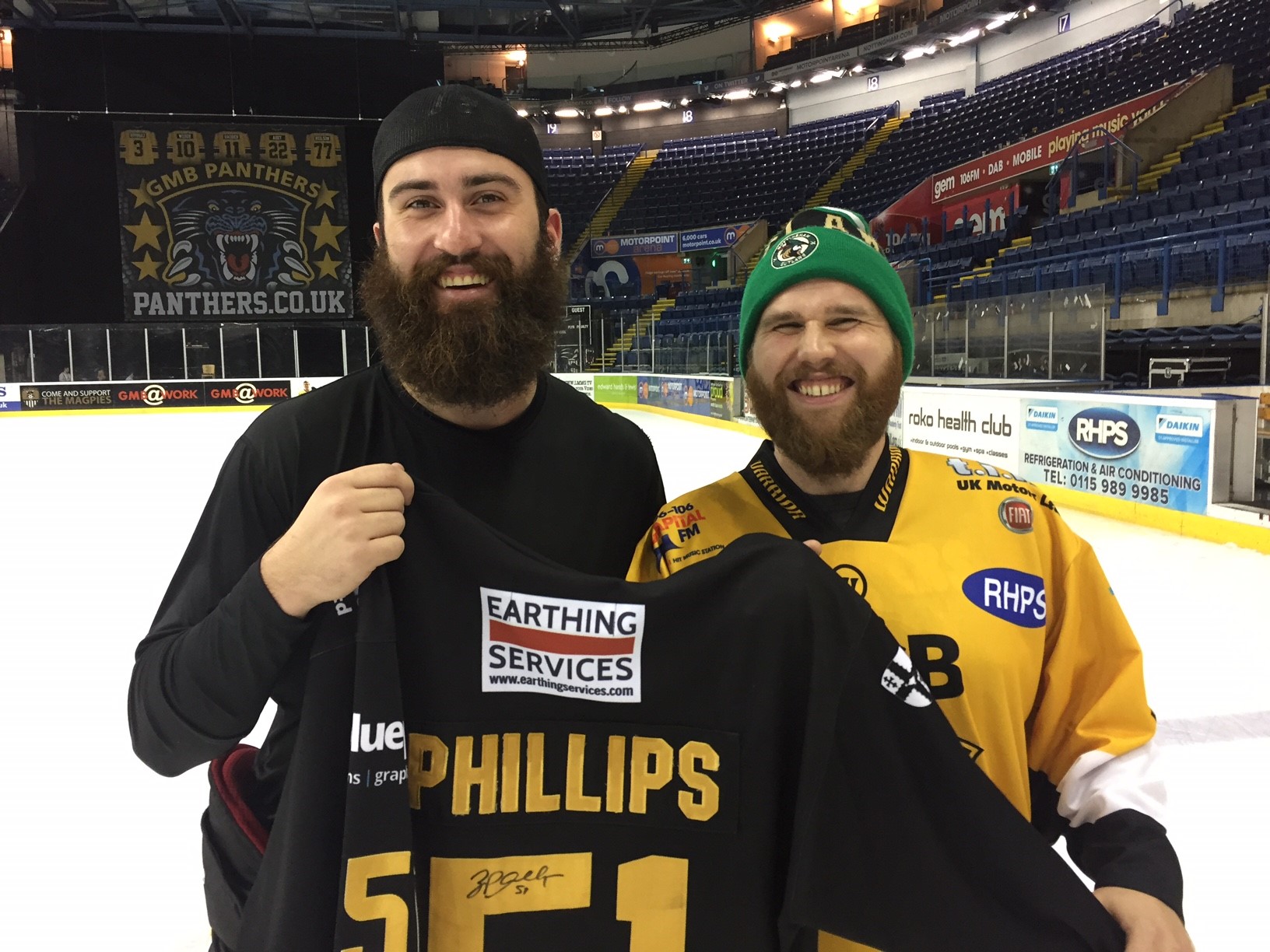 Tonight's shirt off his back raffle prize went to one of our gamenight volunteers.
Alistair St Clair, who helps Big Paws get on and off the ice, won Phillips' jersey, which Zack wore when he won the MOTM award on Wednesday.
Ali has been a Panthers fan for 15 of his 32 years and is from Beeston.
The next SOHB raffle will take place on Tuesday when we take on Turku in the CHL, with the prize to be announced!