Phillips: We live for these games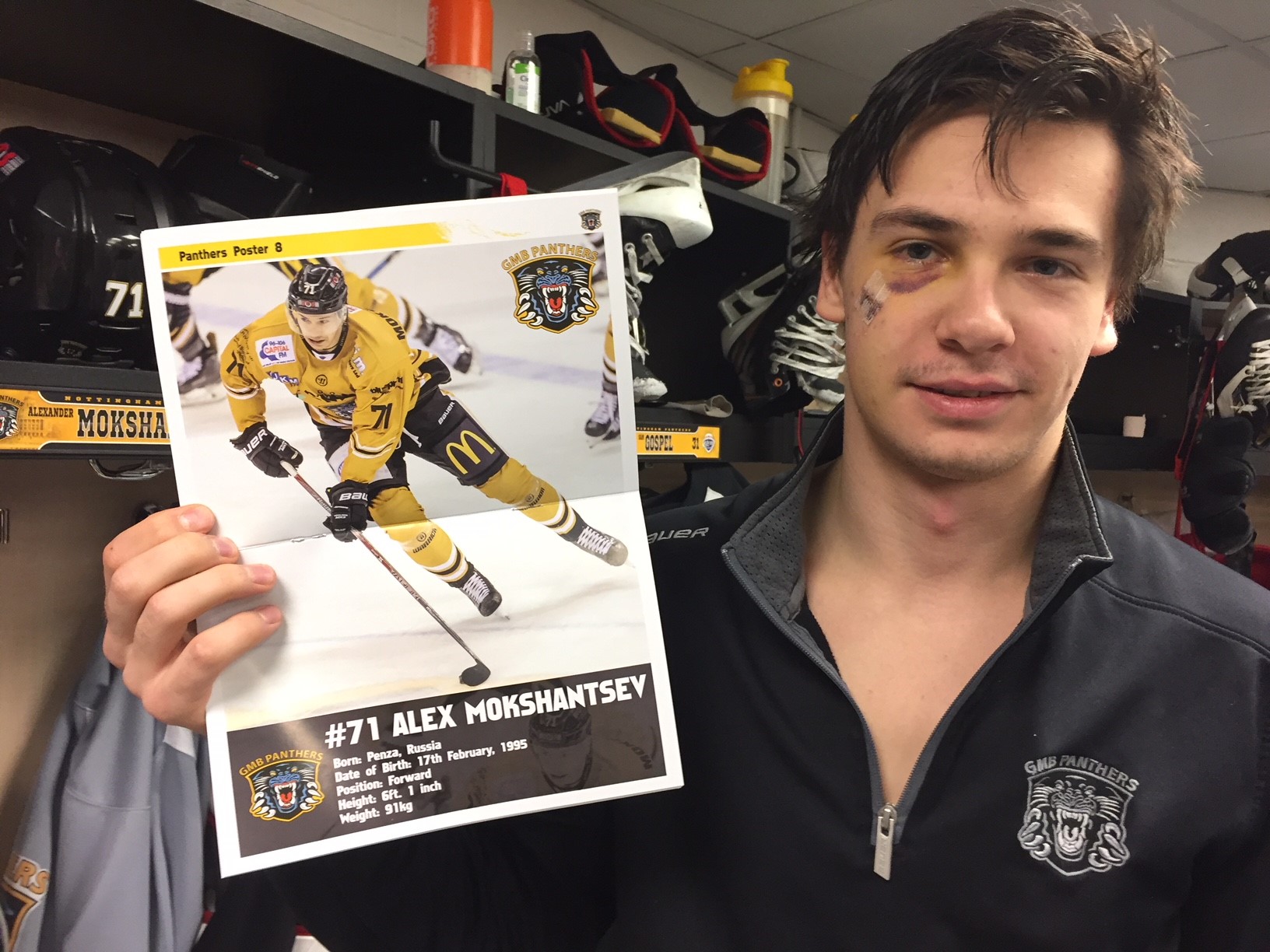 There's nothing quite like a showdown against the Sheffield Steelers.
It's what many fans live for, as shown by the attendance spike that matches with our northern rivals bring.
This will be our second game against them and our second sellout, with our third matchup on the 27th reaching that status any hour now.
It's not just the fans who feel that way though.
Zack Phillips, who was speaking to Panthers TV with the GMB after training, said these games are huge for the guys on the ice too.
Zack said "these big home games are what we live for… I scored the goal in the AHL that set off a teddy bear toss and I'd love to do it again!"
To watch the interview in full, just click on the link to the right.
The fact that it's Panthers vs Sheffield isn't the only reason tomorrow's game is special though.
There's also the small matter of our annual teddy bear toss going on!
Every year, we ask fans to bring along new teddies to the game, wrapped in plastic bags to keep them clean, and when the Panthers bag their first goal, and we only ask fans to do this once, we want you to throw them as hard as you can onto the ice!
Every bear is then collected by an army of volunteers, taken away by the Salvation Army, and given to under-privileged kids across the county at Christmas.
It's one of the best events of the year and not a sight to miss!
If you're worried your teddy won't make it to the ice, there will be cages by the entrances to leave your teddies in.
Off the ice, we've got a brand-new magazine filled with a ton of great content.
For example, which player's favourite food is 'MEATS'?
Why was last week's Fifty50 win TWICE as lucky?
And Robert Lachowicz tells us why this team works so well together.
It's a great edition and not one to miss and with it costing just £3, make sure to get your copy early!
The Christmas shirts remain on sale for just £55, but we've already sold more than half of them, so don't risk missing out on this year's festive effort.
Our yearbook, £12, and calendar, £10, sold incredibly at Sunday's game, with an exclusive offer of both for just £20!
We've decided to give fans another chance to save some money, so we've extended that fantastic deal for one more game- don't miss them, who knows if they'll be reduced again.
The fifty-fifty draw will be in operation also and remember, you've got to be in it to win it!
We'd also like to remind supporters that the new security measures are still being enforced.
The arena has done a great job of implementing it so far and fans have been very supportive of the new safety and security measures.
However, fans are urged to allow extra time to get to their seats. There will be bag searches and the restrictions on sizes will be enforced.
There will be no lockers in general use at Panthers' home games, there will be pat downs and wand searches going on in the search lanes too.
Please follow the arena staff instructions when leaving the arena after the games this year.
PANTHERS' VIP desk, is again on LEVEL THREE…that's one flight of stairs up from the foyer and one flight of steps down from the hospitality boxes.
We have parking deals lined up with Nottingham City Car Parks at Broadmarsh East and Sheriff's Lodge. It's going to be cheap on a match by match basis for fans, but it's cheaper still if you grab a parking season ticket. For more information call 0115 8761444.
Meanwhile there has been a revamp for fans on the concourse too with more choices on the food front and reduced prices for beer, tea and coffee. Every time Panthers kill off a penalty on the ice there will be ten pence knocked off the price of a pint in the ENCORE bar after the final hooter where Dan Green will be having a chat with one of the players as soon after the hooter as they can get there.
Shooters Bar will be backing the Panthers' powerplay this season. Adult season ticket holders can get a meal deal special from McDonalds in Nottingham all week long (after 10.30am).
Match and season tickets can be used on the Nottingham trams network to get to the game for £2 return.