Plastic credit card sized giveaways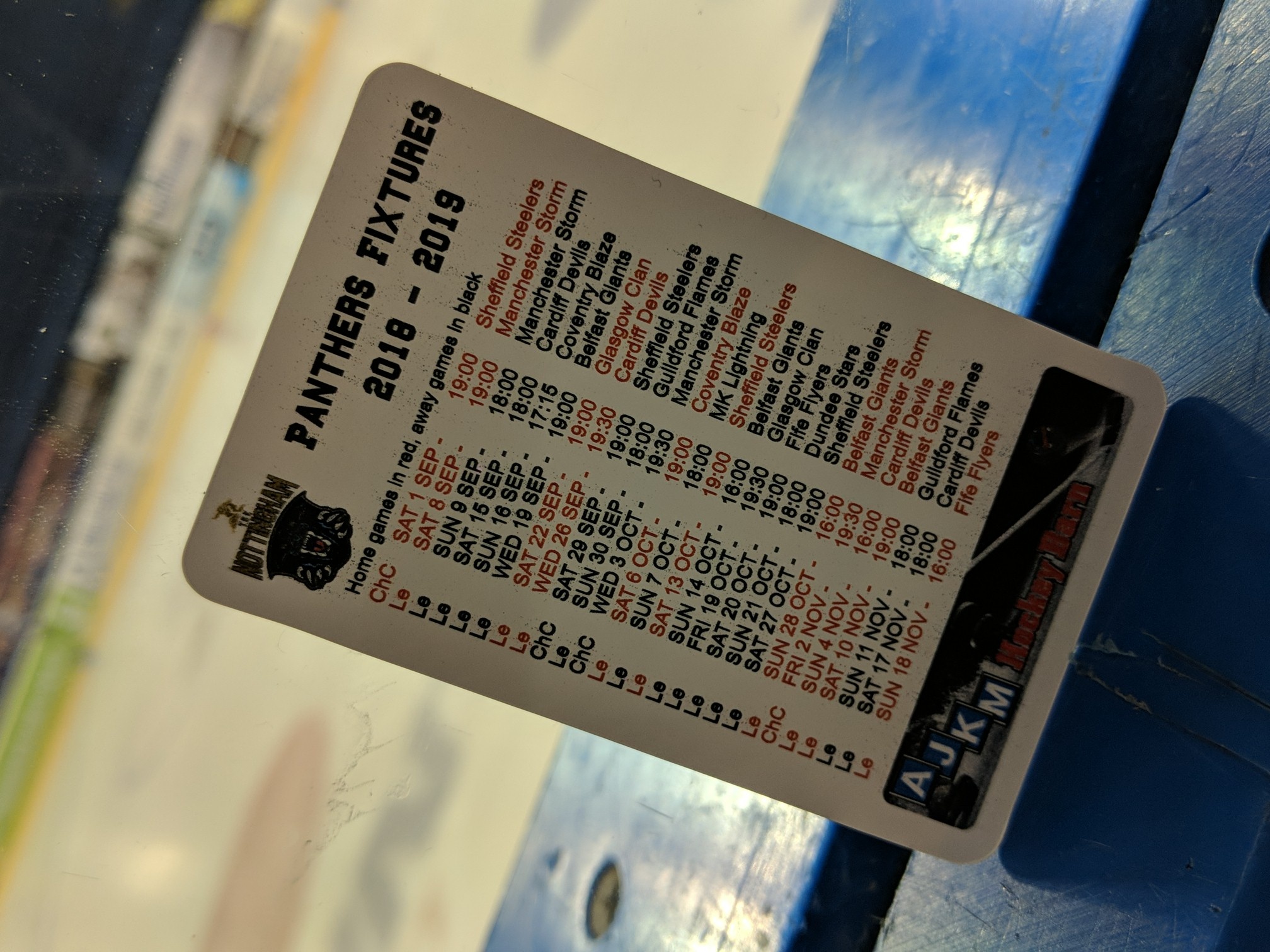 Panthers' sponsors AJKM who run the artificial surface training facility in Ilkeston and an injection moulding company combined the two to create plastic credit card sized fixtures reminders for fans.
The cards were ready for distribution at the first home league game last weekend and went down a storm with fans.
The programme sellers, fifty-50 sellers and the shirt off his back raffle sellers were all armed with the AJKM fixture cards and handed them out to fans at a rate of knots. There were thousands made and the remaining cards will be available at the next home game on September 22nd.
Our thanks to AJKM.