Platinum Sponsor Training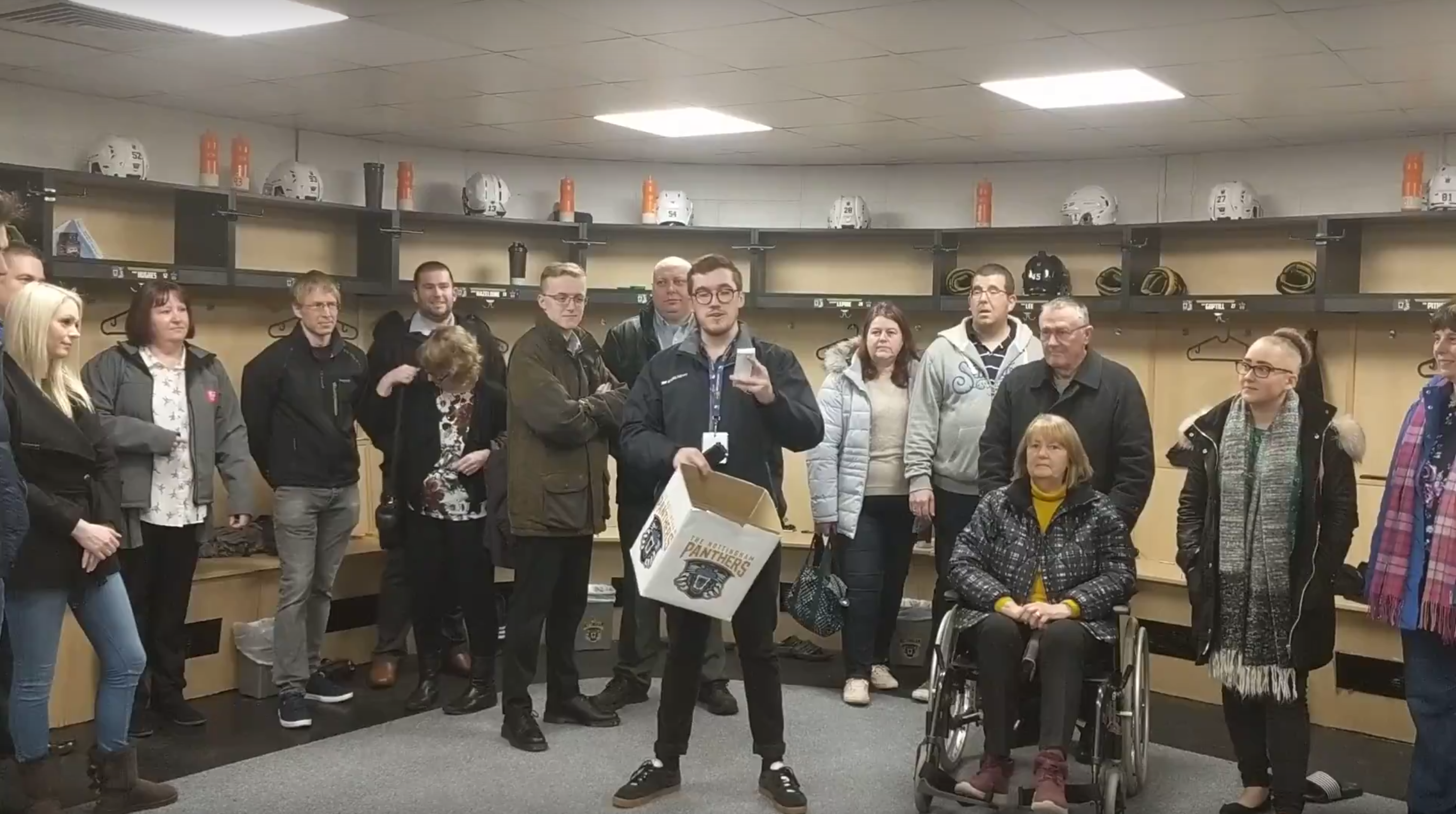 THE NOTTINGHAM Panthers were joined by their platinum sponsors at training Wednesday morning.
They were invited down to the locker room once the players hit the ice, where they got a quick tour, before taking part in a very important draw.
Every platinum sponsor's name was thrown in a box and the lucky winner will be our home match sponsor in the play-off quarter-finals if and when Panthers qualify.
This year's winners are KLG Rutland who will now be our match night sponsor at the quarter-finals with the home leg taking place on either April 6th or 7th if we get through.
Check out the draw, as it happened, below!
Then everyone was escorted into the rink to watch a big training session featuring the whole team, and a special appearance from Dylan Olsen on the bench.