Players visit Lewis in hospital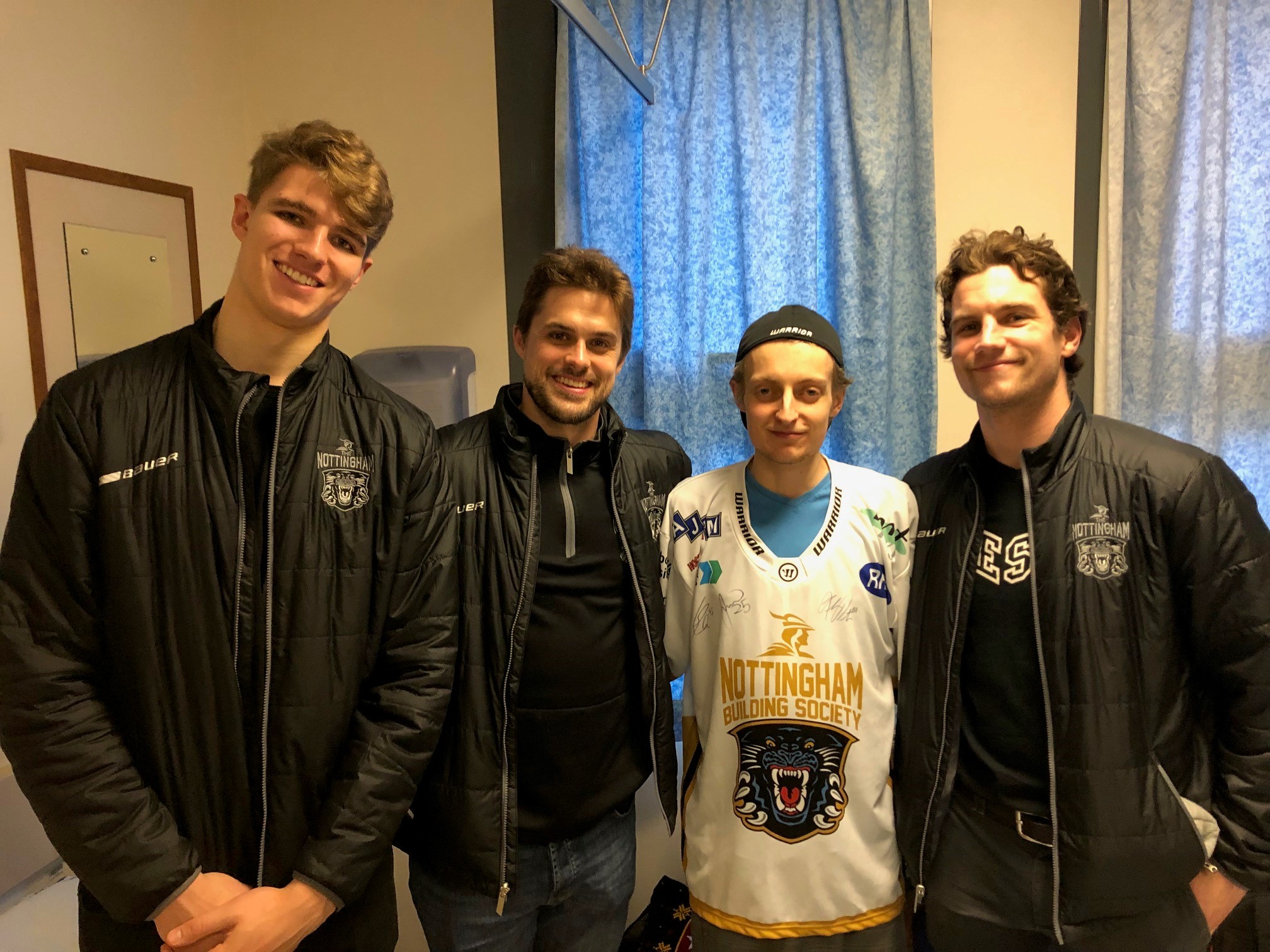 Steve Lee, Josh Tetlow and Luke Pither were at the City Hospital in Nottingham after practice to check in on teenage fan Lewis Blackburn.
Fans may remember Lewis used to play the cornet for the National Anthem and the Last Post at Panthers games on special occasions.
He developed a heart condition and had to put his musical aspirations on hold. That condition has worsened and he's now waiting for news on a transplant. He's in good spirits and after his dad Mark contacted the office the surprise visit was set up.
The club gave him some early Christmas presents, including a signed hat, shirt, calendar and yearbook along with their best wishes for the operation when it happens. Lewis will be moved to the world famous Papworth Hospital near Cambridge closer to the time and we gave him a bright yellow Panthers' bag so everyone will know where he's from when he does transfer.
Meanwhile he was more concerned at wishing the Panthers well in their upcoming games.