It's the play-offs….it's time to believe……six periods of hockey to decide who goes to the finals weekend…..home on Sunday at seven o'clock!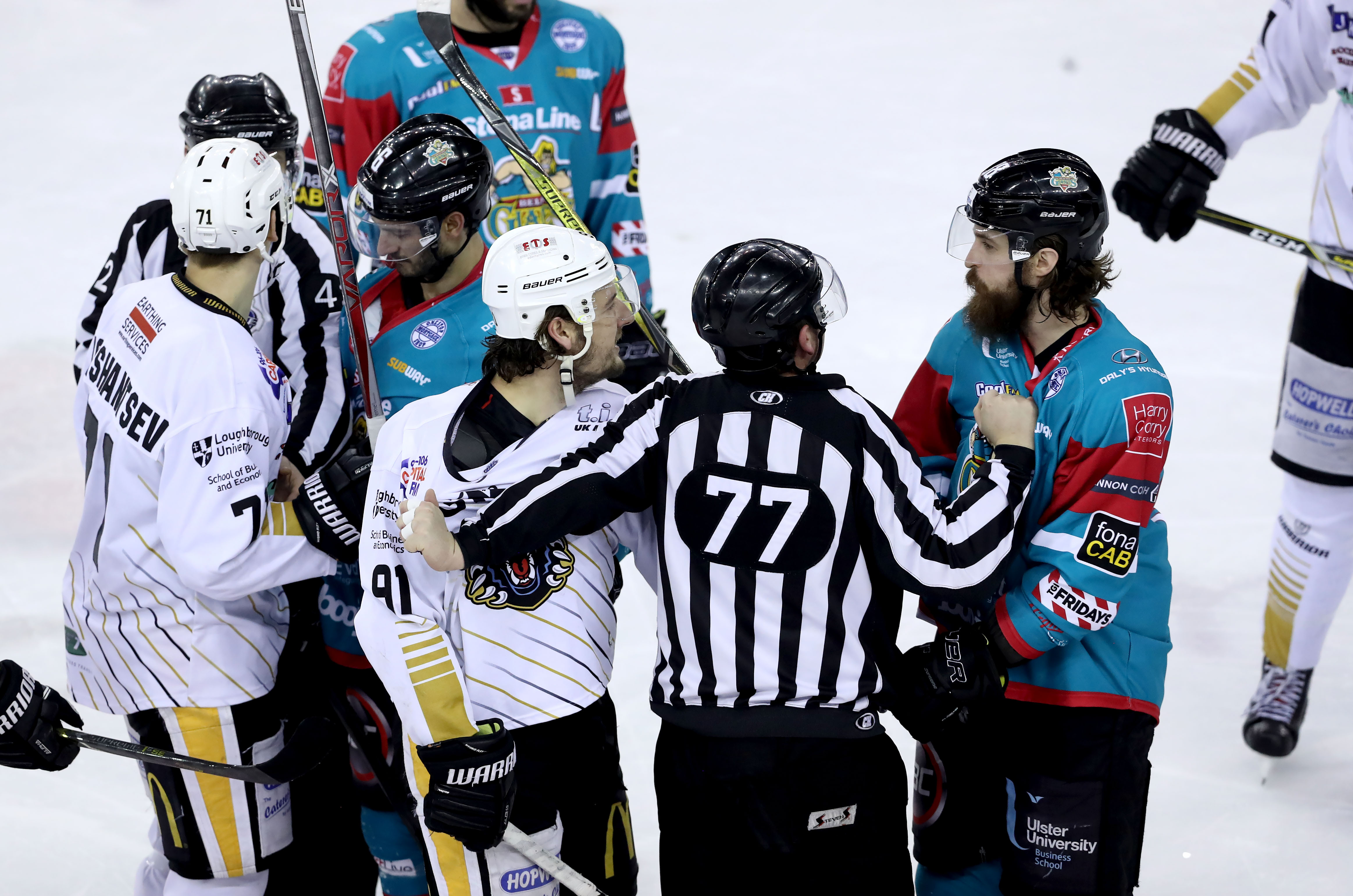 The first leg of the play-off quarter-final between the Belfast Giants and the GMB Nottingham Panthers starts tonight in Belfast.
There's a webcast to buy via the Giants website for fans not travelling to Northern Ireland. The team flew out yesterday and were skating this morning.
There's a regular season black shirt auction on Sunday ahead of the second leg. The auction's at 3.30pm and the game, sponsored by Premier Facilities Maintenance is at seven o'clock.
There's an entire strip of black shirts, each signed by the player in the auction, plus unsigned shirts from Shalla and Brisebois.
Ticket sales for Sunday's deciding leg are on sale now and the box office is reporting strong interest. We still think fans will be able to pay on the door but you can buy now by clicking on the link, by calling 0843 373 3000 or by visiting the box office.
Said assistant coach Rick Strachan today: "The slate's wiped clean. It's a blank sheet of paper and six periods of hockey stand between two good teams and a place at the prom!"
GMB PANTHERS versus the BELFAST GIANTS!
THE ONLY THING BIGGER THAN ICE HOCKEY…..IS PLAY-OFF ICE HOCKEY!
SUNDAY AT SEVEN….SEE THE DECIDER!