POQF: Milestone! | 07/04/19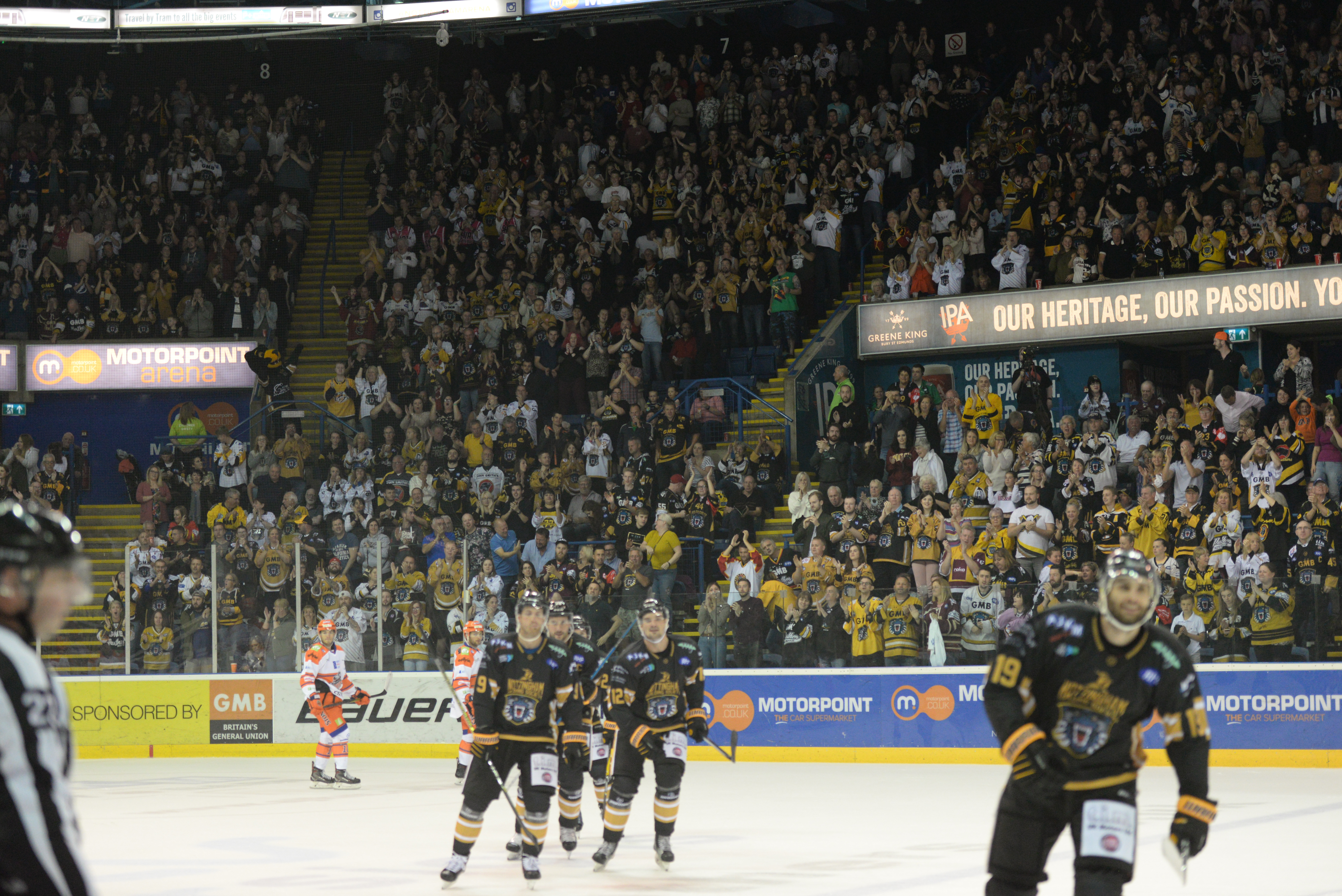 Panthers host their 500th home ELITE LEAGUE game in all competitions today – and they're aiming to make it a big one in the PLAY-OFFS!
Nottingham and Fife are locked at three goals apiece at the half-way stage of their quarter-final match-up after last night's game in Scotland.
Today's match at four o'clock will be played to a conclusion with sudden-death overtime and penalties if required to decide a winner.
The winners will go forward to the biggest weekend of the season – the grand finals.
Panthers' coach Rick Strachan said this morning :"We battled back from two goals down twice in Fife last night and with a three-three score-line we've given ourselves a great chance of going through.
"Today will be a great game and everyone is determined to make it a successful one. The fans have been magnificent all season long and with their help we want to earn our place in the finals weekend."
Tickets are available now from the box office, from 0843 373 3000 or by clicking here to buy online.
YOU WILL BE ABLE TO PAY ON THE DOOR.
SEE YOU THERE!