POQF vs Fife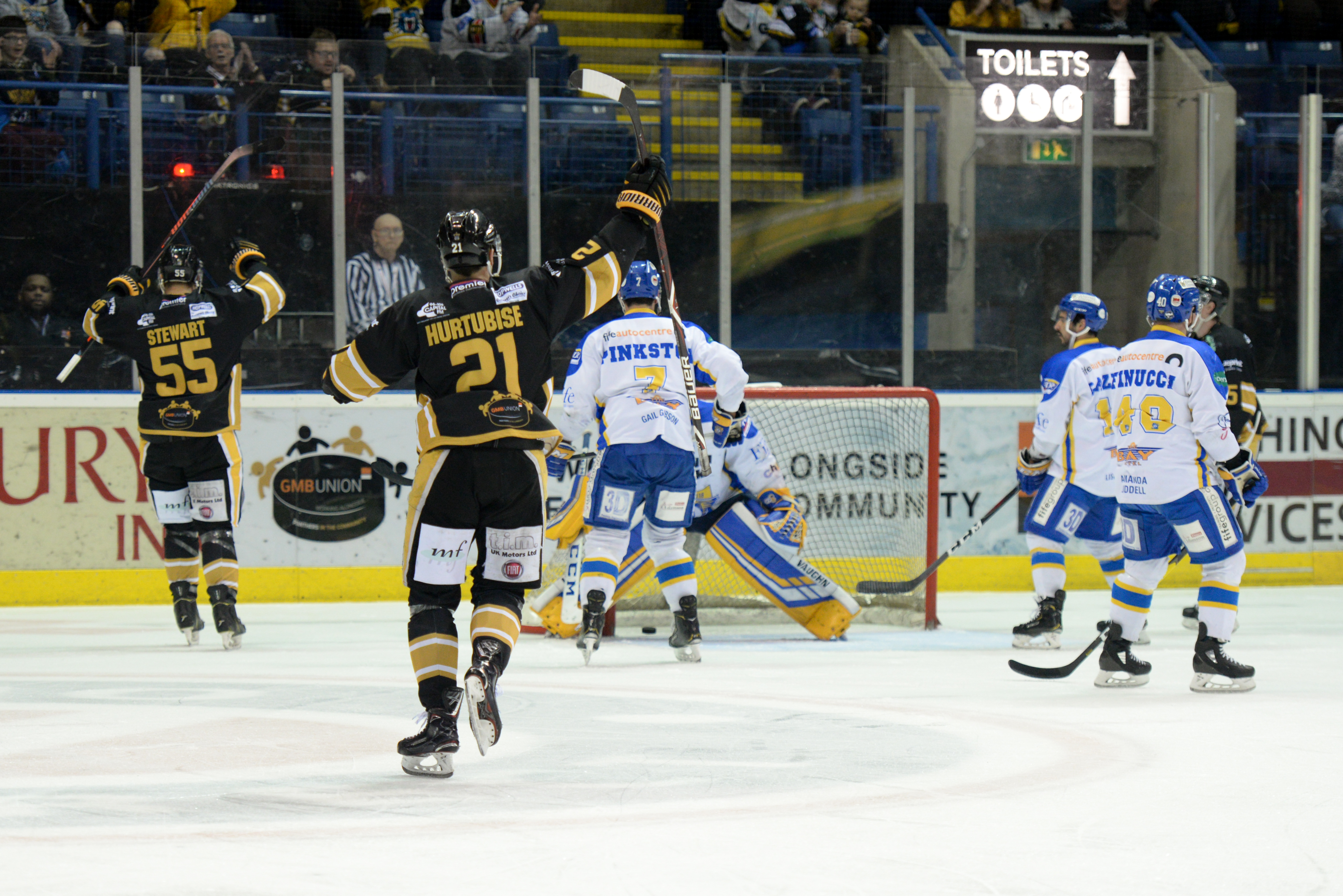 THE NOTTINGHAM Panthers will take on the Fife Flyers in this coming weekend's play-off quarter-final action with the home leg on Sunday (April 7th) at four o'clock.
In a dramatic twist or three on the final day of the regular campaign Cardiff Devils missed out on retaining the title which went to Belfast on countback after Coventry beat Cardiff 3-1.
Guildford lost at home on penalties to Dundee (3-4) and Glasgow won at Fife (2-4) which means Nottingham (already locked into third) finished ahead of fourth placed Glasgow, fifth placed Guildford and sixth placed Fife.
Sheffield won at Milton Keynes (1-4) but were already stuck in seventh and Coventry ended in the last play-off spot (eighth).
It's 1 v 8, 2 v 7, 3 v 6 and 4 v 5 in the quarter-finals which means it's Belfast v Coventry, Cardiff v Sheffield, Nottingham v Fife and Glasgow v Guildford next weekend.
Tickets for Panthers' home leg, which promises to be a cracker, are on sale now. Call 0843 373 3000, visit the box office or click here to buy online.
THERE'S ONLY ONE THING BIGGER THAN ICE HOCKEY….AND THAT'S PLAY-OFF ICE HOCKEY…….SEE YOU THERE EVERYONE!