POQF: Walk-Up! | 07/04/19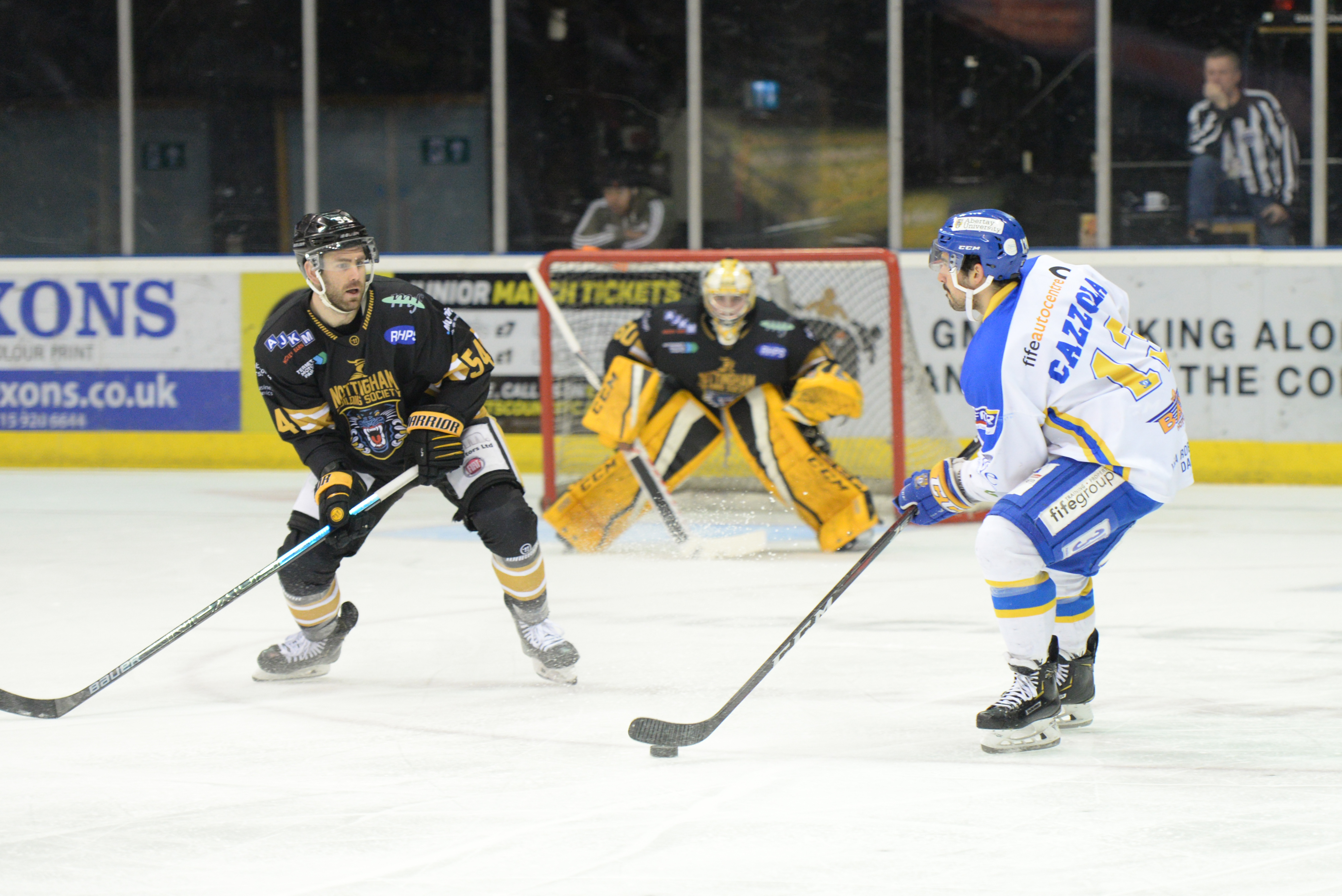 The box office is preparing for a big walk-up attendance at this afternoon's huge play-off game between THE NOTTINGHAM Panthers and the Fife Flyers.
There's everything to play for with the sides tied at three-three after last night's first leg in Scotland.
Today's game starts at four o'clock. Doors to the bowl at the arena open at three o'clock.
The box office is open now and you can also call 0843 373 3000 or click here to buy online.
Less than a third of the tickets are still available but that means we can be confident in urging people to pay on the door.
A club spokeswoman said today: "As you'd expect there was a spike in sales after last night's result came in but we still have enough capacity to urge anyone who hasn't got a ticket in advance to still turn up.
"It's going to be a great atmosphere, that's already assured but remember it's play-off hockey with a place in the final weekend at stake, neither team wants to be heading to the golf course just yet, there's another weekend of hockey action to come for the winners and we want that to be the Panthers."
THE LOUDER THE ROAR ... THE BIGGER THE PLAY-OFF SCORE!
SEE YOU THERE!