Pre-Season 25 Days Away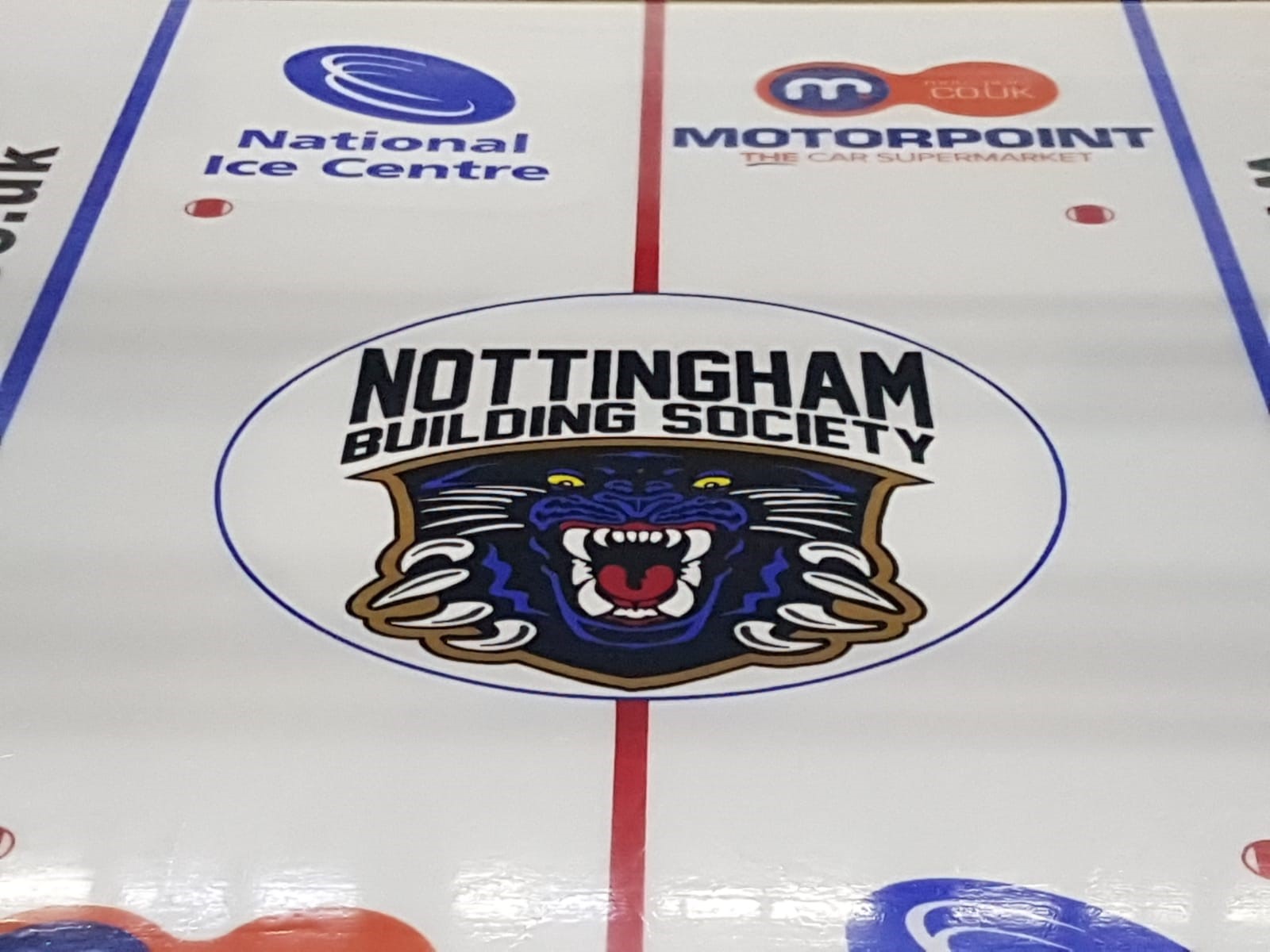 With the biggest of pre-seasons just 25 days away, the ice at the fabulous Motorpoint Arena has now been re-painted and the new main team sponsor's, The Nottingham Building Society, now rest above the Panthers' crest at centre ice.
That's not the only change on the ice this season as Panthers ice now matches the top tier of IIHF regulations with a new goal crease layout to match that of the NHL.
The change, which dramatically alters the size of the netminders crease, could see an uptick in scoring chances as players can get closer to the oppositions netminder than ever before.
Click on the picture down below to check out the new paint that Garnett and Gospel will be patrolling in just a few weeks time.
Pre-season tickets are now on sale for games against the Cardiff Devils (August 11th), Dresdner Eislöwen (August 18th) and Fischtown Pinguins (August 19th).
Book your seats to see new head coach Rich Chernomaz take his place behind the Panthers' bench for the first time through the links on the right hand side of the page.