Pre-Season Hockey fest for Panthers Fans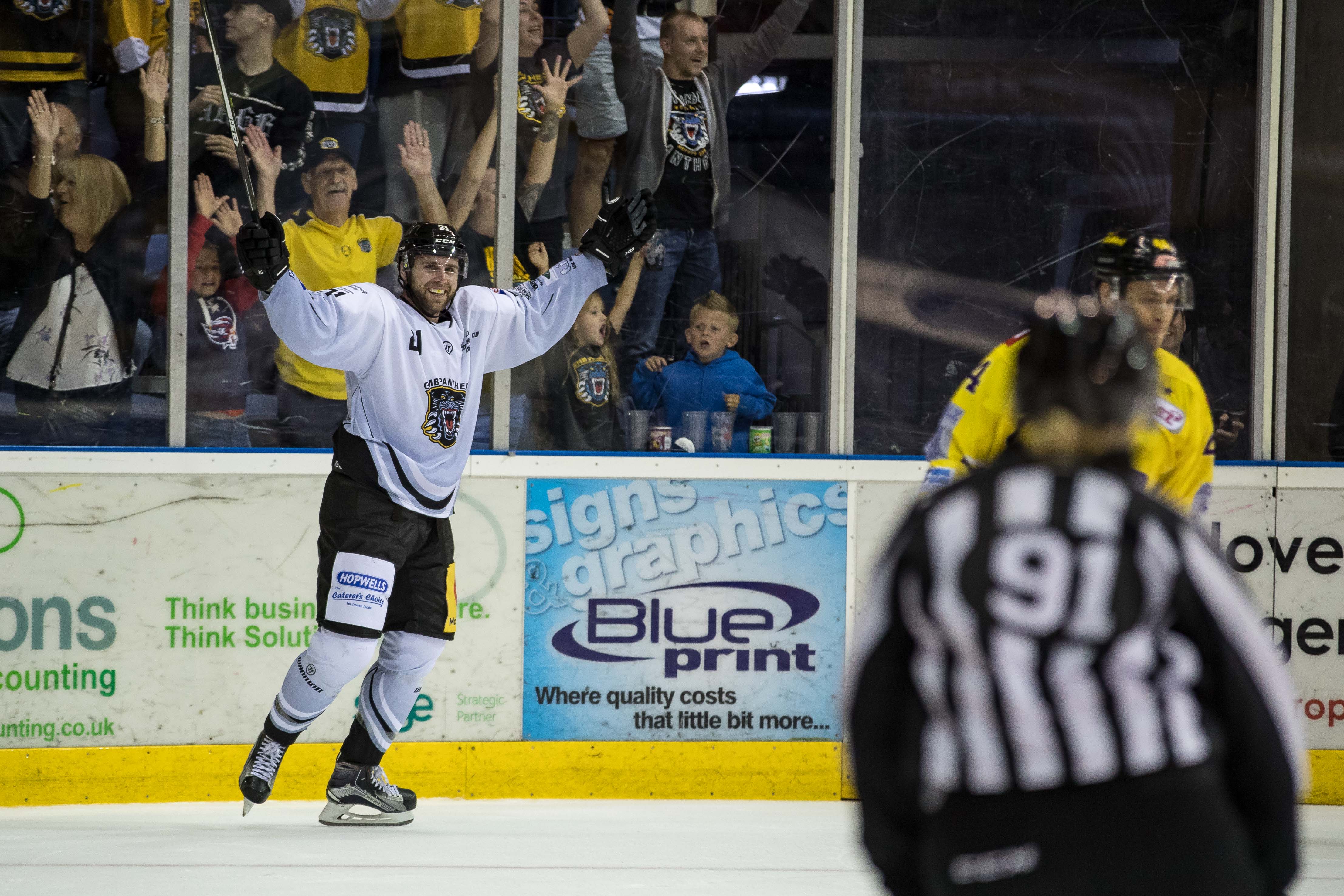 Teams from Norway, Germany, France & Wales will grace the ice at the Motorpoint Arena this August, to take on The Nottingham Panthers in pre-season action.
Saturday August 11th 2018 vs Cardiff Devils
Elite League & Playoff Champions, the Cardiff Devils, will be the first team coming into Nottingham on Saturday August 11th, with the return fixture taking place in Cardiff on Sunday August 12th.
Saturday August 18th 2018 vs Dresden Eislowen
A German double header weekend begins against DEL2 side Dresden Eislowen.
Dresden were founded in 2000 and gained promotion to the German second tier in 2005.
After suffering relegation in 2007 they bounced right back into the second tier in 2008.
Since getting to the DEL2 quarter final stage in the 2016/17 season, they lost out in the playoffs qualifier in 2017/18.
Sunday August 19th 2018 vs Fischtown Pinguins
Top DEL side Fischtown, based out of Bremerhaven, skate into the Motorpoint arena to complete the German double header.
Founded in 2002 they were relegated from Germany2 in their first season, but rebounded at the first opportunity.
They played in the German second tier until 2016/17 when they entered the DEL, where they have made it to the quarter finals both years since.
Former Panther Alex Nikiforuk played for Fischtown in the latter part of the 2015/16 DEL2 season registering 12 points, four goals eight assists, in 13 games (plus six points, three goals & three assists, in seven playoff games).
Saturday August 25th 2018 vs Stavanger Oilers
Former Norwegian champions Stavanger make the journey over to Nottingham on Saturday August 25th.
Founded 2001, they were promoted from Norway3 in year one and Norway2 in year two and have been in the GET-Ligaen ever since.
Winning their first championship in 2010 they then lost final in 2011, which was then followed by 6 championships in a row.
This season was the first since 2009 that they have not advanced past the quarter final stage of the playoffs.
Sunday August 26th 2018 vs LHC Les Lions
Panthers international pre-season concludes with a visit of Ligue Magnus side Lyon.
Founded in 1953 they avoided relegation from the Ligue Magnus in 2015 and again in 2016.
They have since narrowly lost out at the quarter final stage of the playoffs in the last two French seasons.
Lyon were crowned the Coupe de France winners in 2017/18.