Prize switches hands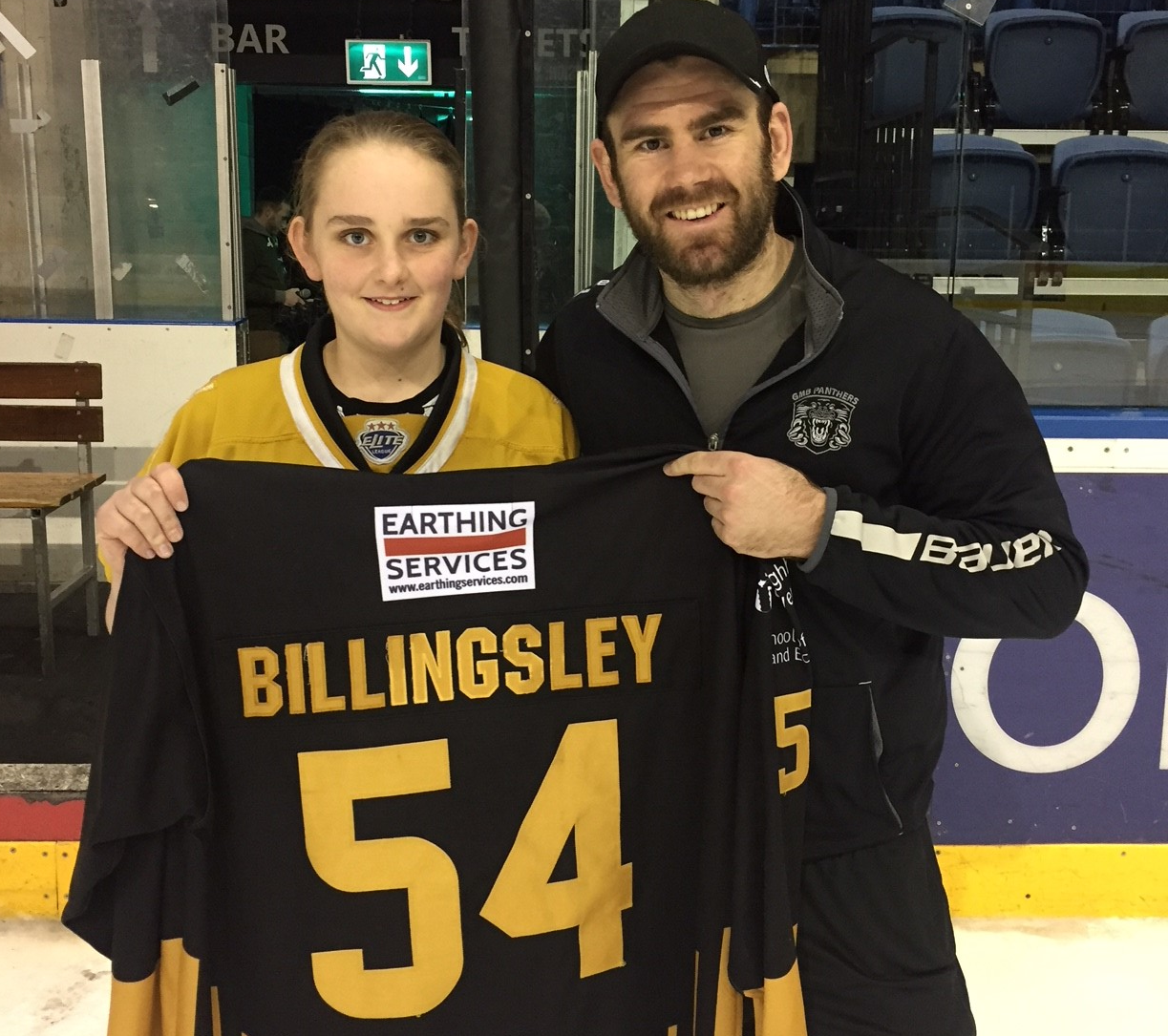 Panthers' fan Jess Whale gets to as many home games as she can and she visits alongside her aunt, who comes to most games and always buys a shirt of his back raffle ticket.
Jess's aunt has never won before, but when her number came up at the home game on Wednesday night, she immediately presented the winning ticket to her niece so Jess, from Kimberley, got to meet Tim Billingsley who handed over his shirt from the game and then signed it to make it an even more special prize.
Meanwhile, the special festive design shirts go under the auctioneer's hammer on Sunday after the home game against Dundee. Every penny on the night will go to The Nottinghamshire Hospice.