Raising funds for Autism East Midlands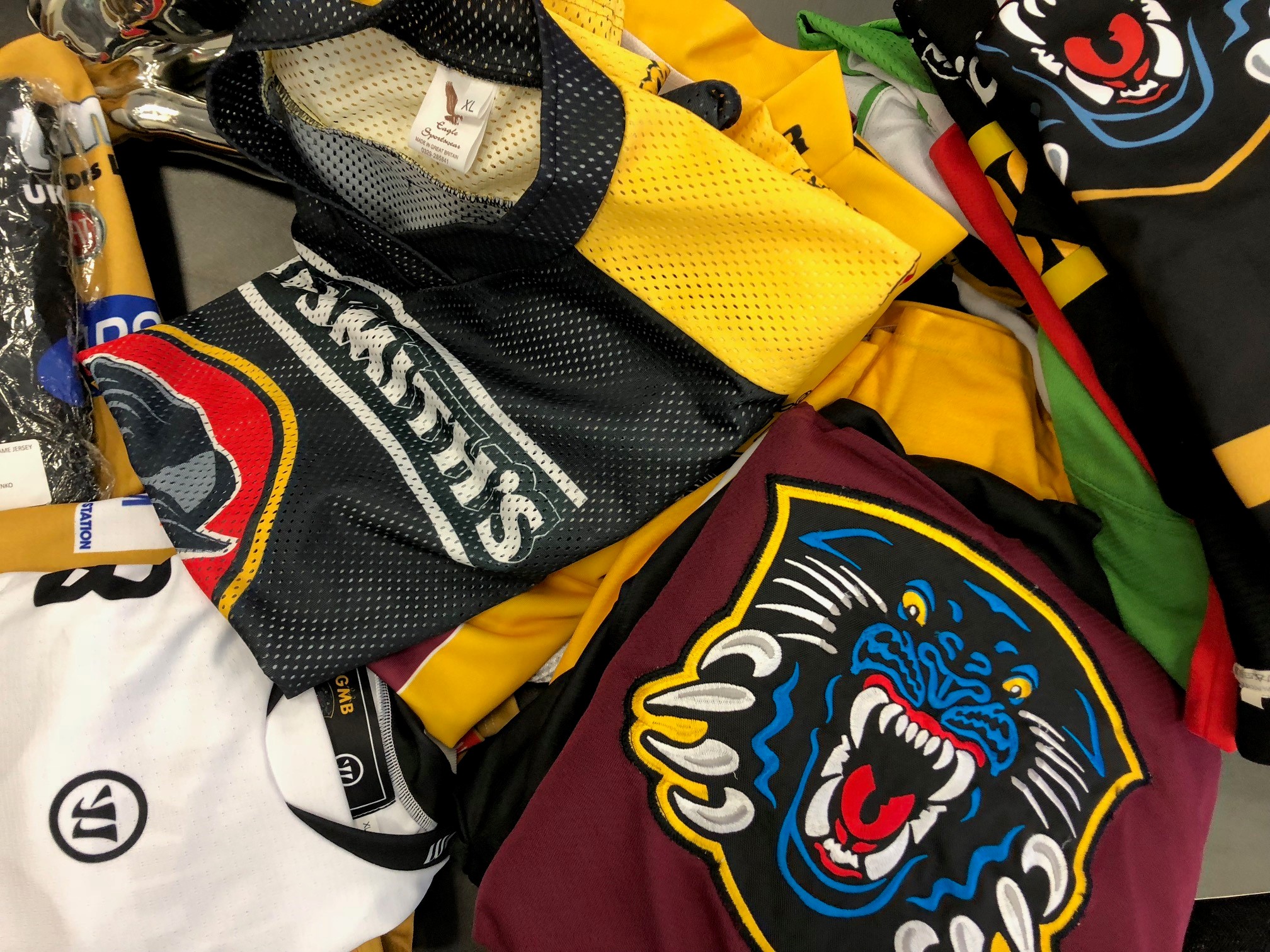 There's been a lot of interest in the fixed price shirt sale which will start Panthers fund-raising for this year's chosen charity Autism East Midlands at the games this weekend.
We've raided the cupboards at the office and have a range of shirts at prices starting at just £10 available.
The shirts will be available from the club DVD stand near the foyer starting at Saturday's game. Enter through the barrier control from the main foyer and turn left on to the concourse and the shirts stand will be on your left.
On a strictly first come first served basis we have around 20 shirts up for grabs. Fans will need to pay with cash or a cheque made out to: Autism East Midlands.
The shirts that are available are:
A black game quality Cam Janssen shirt #55 – £85
A 1994-5 game worn and signed "best wishes to Gordon" Ross Lambert Panthers shirt – £90
A 2014-15 Guy Doucet signed game worn maroon shirt – £75
A Josh Shalla black gameworn CHL shirt, signed - £110
A Roko maroon and gold warm-up jersey - £20
A Christmas gold stars design shirt from last season XL – £35
Another Christmas gold stars design shirt from last season XL – £35
A 2005-6 Brad Patterson signed warm-up jersey - £15
A signed 2001/2 Sparta Sarpsborg team signed shirt from Norway – £65
The Zakharchenko collection – a set of game quality shirts made for netminder Eduard Zakharchenko who was not allowed to transfer to Nottingham last summer. These shirts are all unique and not to be repeated.
Black game shirt #88 – £55
Black CHL shirt #88 – £80
Gold game shirt #88 – £55
Silver-white pre-season shirt design 17-18 – £65
Gold game shirt #88 – £55
Gold CHL shirt #88 – £80
And at just £10 each there are eight practice, warm-up shirts of various colours and designs which are great for rec hockey or ball hockey or just lounging around in!
Check them all out at the stand near the foyer as soon as doors open on Saturday.
Thanks in advance for your support for such a great cause!