Retro Jersey Draw #016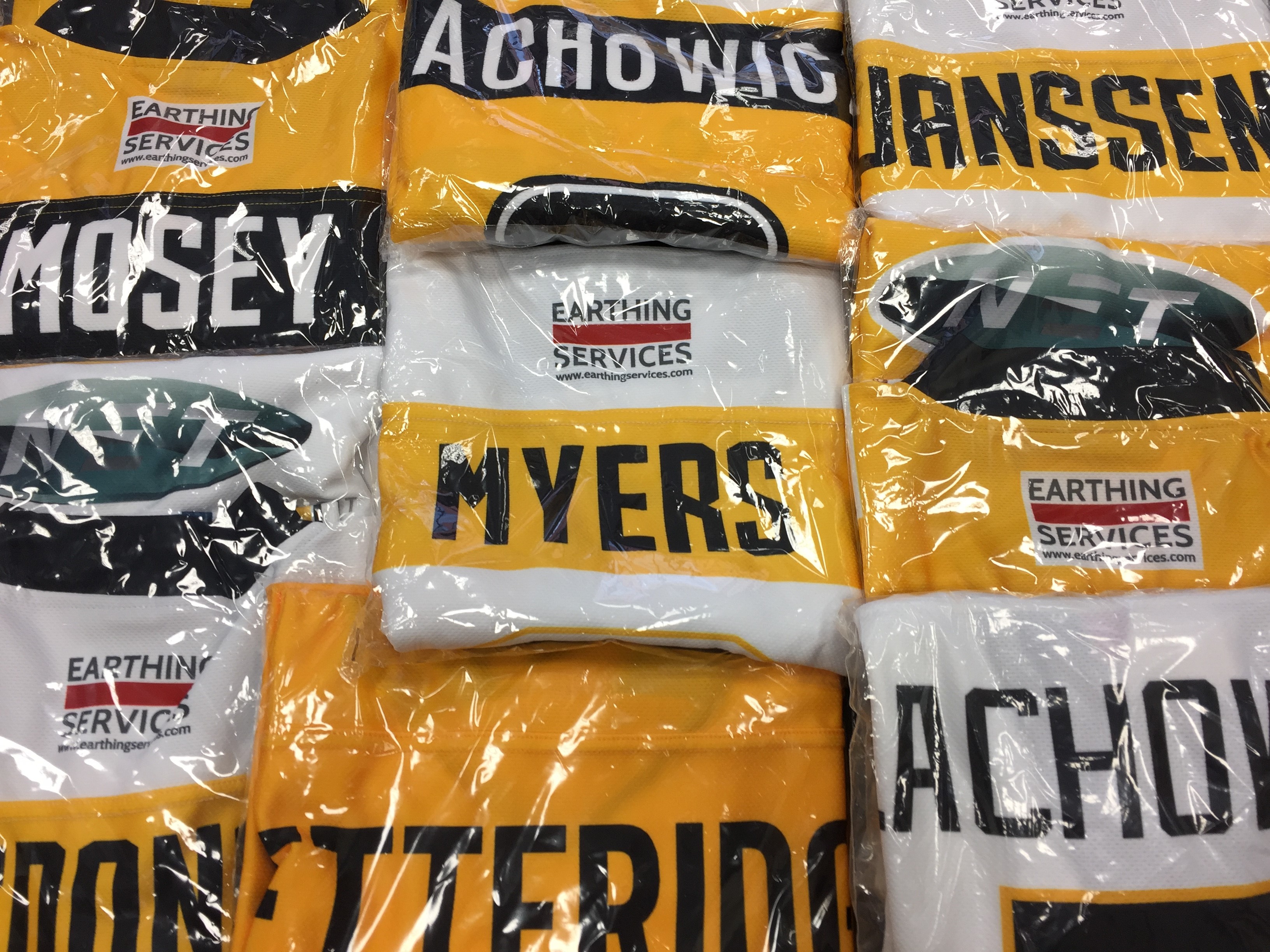 There were hundreds of entries to the final match night magazine, that was on sale at the recent games against Guildford and Fife, retro jersey prize draw of the season.
The final draw took place at the Panthers' (see it only on PanthersTV, with the GMB, below) and up for grabs were a gold #92 blood jersey, a white #91 blood jersey and a Cam Janssen jersey.
The lucky winners were:
Gold jersey #92 - CHRIS BRAISBY
White jersey #91 - ALEUSHA HAZELL
Cam Janssen - ANTON RAFE
There has been a draw in every issue of the magazine this season with many members of the Panthers Nation winning some great prizes.
Congratulations to Chris, Aleusha and Anton on winning and thank you to every one who purchased a magazine and entered the draw!