Rheault Arrives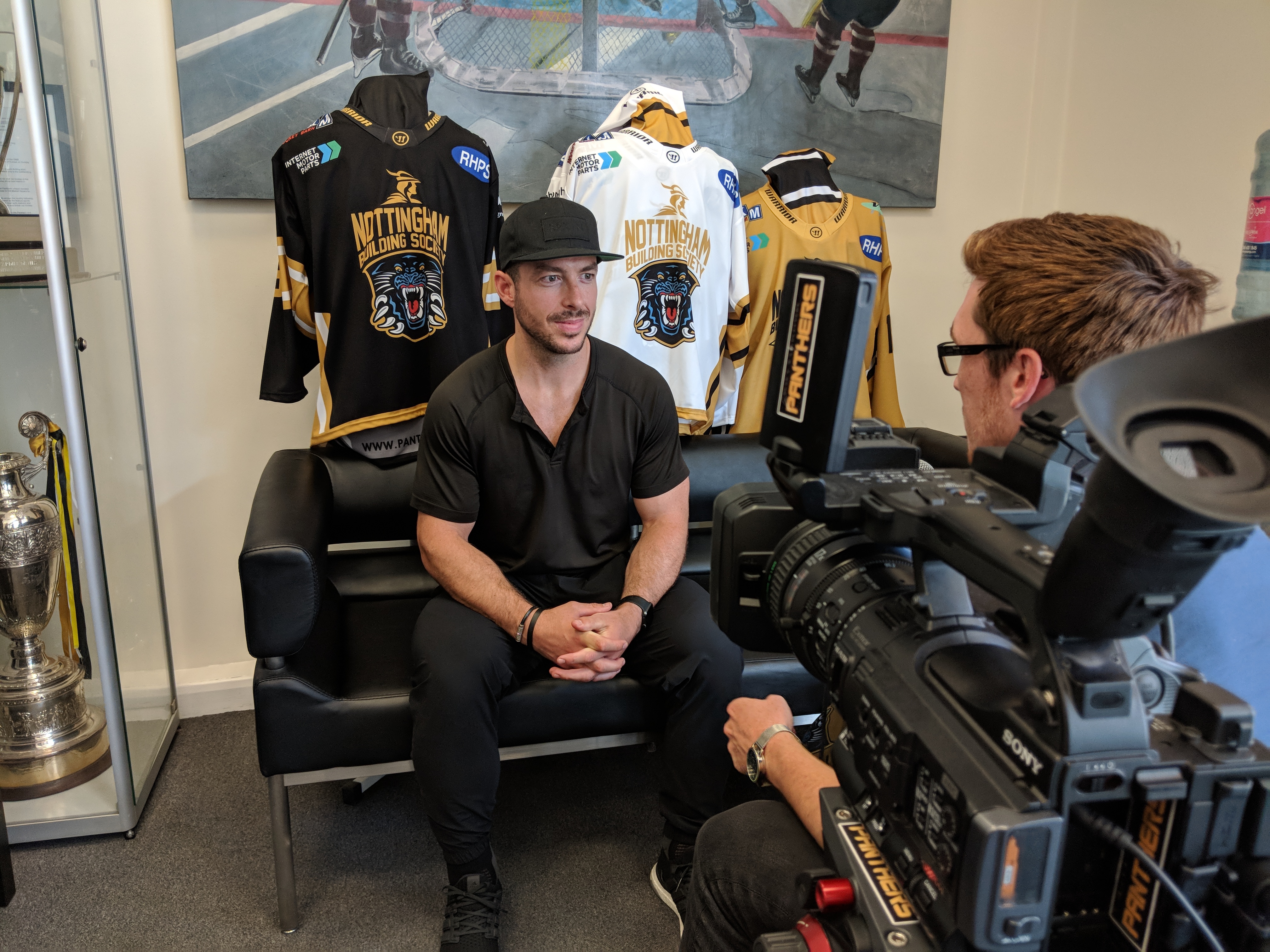 With THE Nottingham Panthers biggest ever pre-season starting on Monday, the players are arriving in Nottingham thick and fast.
Today saw Jon Rheault and Gui Lepine touch down in the city and both were rushed in front of microphones so that the Panthers Nation can hear from them.
Jon Rheault spoke to Panthers TV with the GMB about what his role and the team assembled by coach Chernomaz is likely to be in Rich Chernomaz's first Panthers team.
He's also looking forward to the challenge of playing whilst studying at Loughborough University, joining Michael Garnett and Gui Lepine, working towards his MBA.
See the full interview on the link below.
The biggest of pre-seasons starts on August 11th when the double winning Cardiff Devils come to to town, book your tickets through the link at the top of the page to see Jon in action when the puck drops at 7pm.
Videos