Richard on Panthers Radio - 12/03/19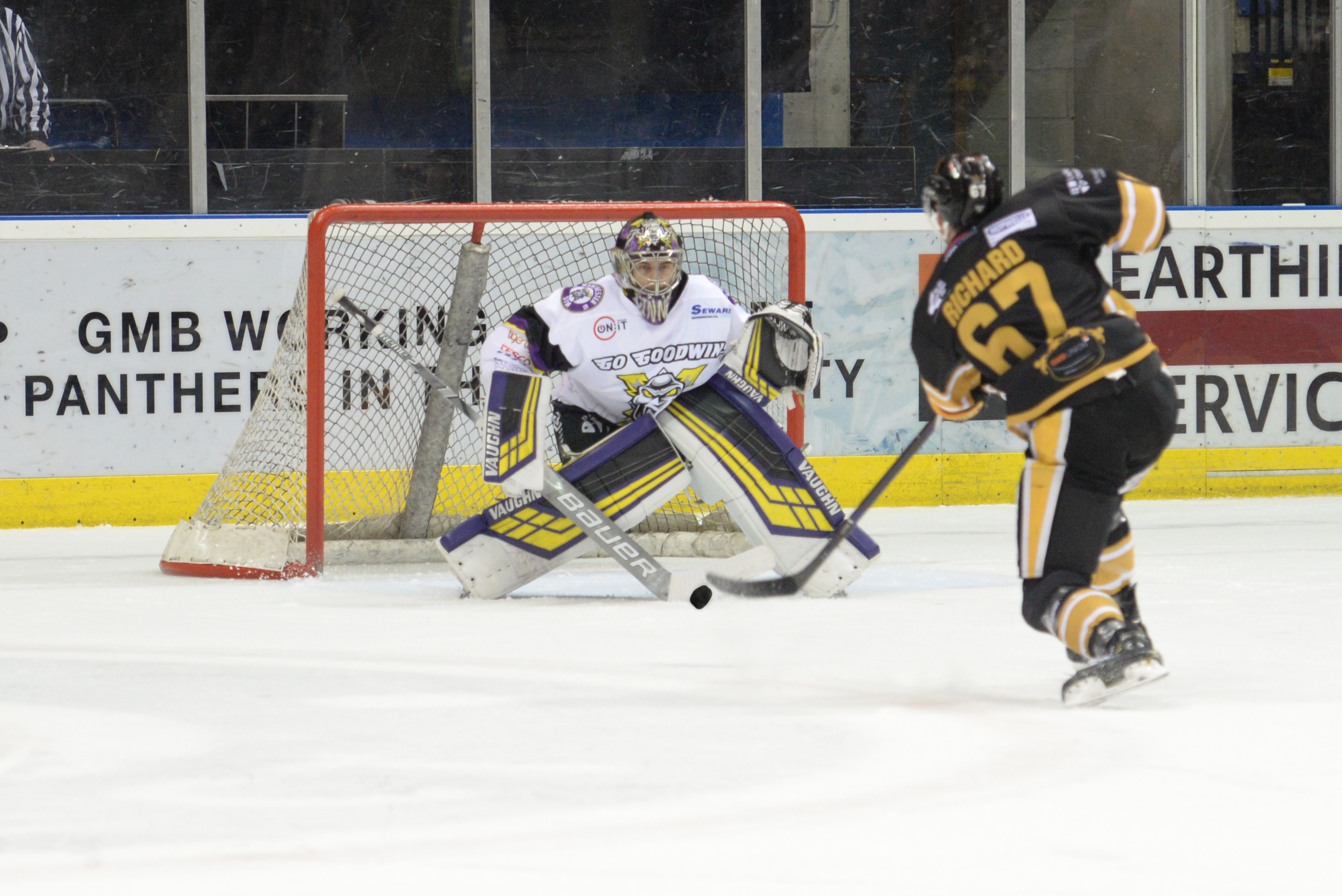 "It's taken a little while to figure out the little details that he's looking for. We're all buying in, we're all competing together and playing as a full five man unit."
Dylan Richard spoke to Panthers Radio, with Xynomix, after practice this afternoon.
The forward looks back at Saturday night's win over the Dundee Stars, in which he scored the Panthers' third goal by shooting high over the glove of Pontus Sjogren, and says the team are starting to figure out the little details that interim Head Coach Rick Strachan is looking for from his players.
He also looks ahead to two more games on home ice against the Storm and Stars again this weekend, saying they're not to missed as the Panthers look to cement their place in the PredictorBet Playoffs.
Hear him on Panthers Radio, with Xynomix, thorugh the Radio Buzz section.
You can book your seats to this weekend's home double header against Manchester, Saturday March 16th at 7.00pm, and Dundee, Sunday March 17th at 4.00pm, by visiting the Motorpoint Arena box office, calling 0843 373 3000 or clicking here to buy online.