Richard on Panthers TV | 06/04/19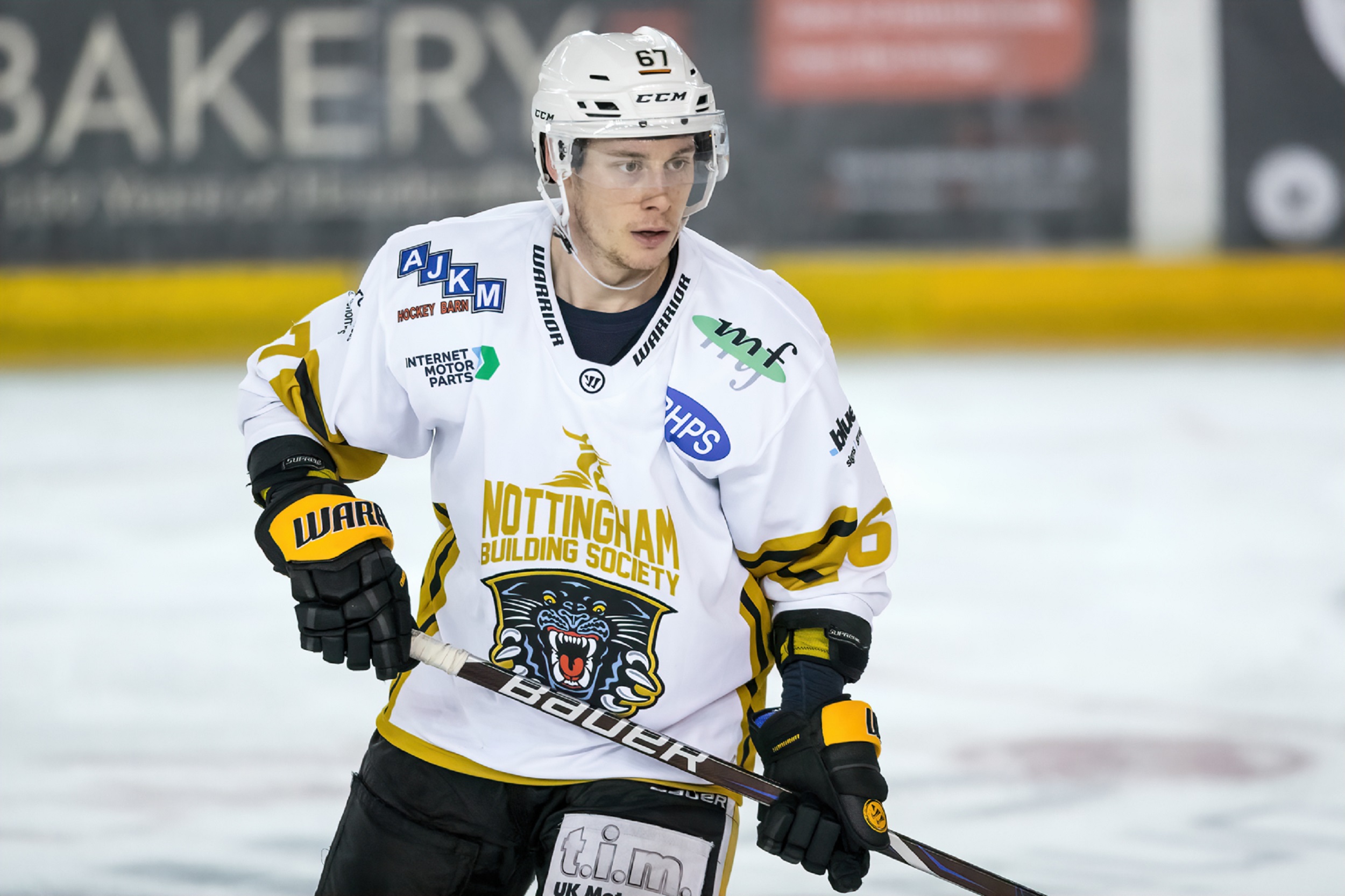 PanthersTV, with the GMB, caught up with Dylan Richard before team left for Scotland yesterday to look ahead to the weekend's PredictorBet Playoff Quarter-Final against the Fife Flyers.
Dylan had some playoff experience during his time in Norway but, with the Elite League Playoffs being a maximum of four games, says he's not experienced anything like this before and he's excited to get started.
The forward has found himself on the second powerplay unit as of late and is grateful of the opportunity given to him by Head Coach Rick Strachan to do so.
Dylan also talks about how the fans can play a huge role in the second leg, Sunday April 7th with face-off at 4.00pm, of the Quarter-Final match up against the Flyers and push the team on to the Final Four weekend.
See the interview only on PanthersTV, with the GMB, below.
You can see The Nottingham Panthers in home-ice action for the final time this season when they take on the Fife Flyers THIS SUNDAY, April 7th at 4.00pm, in the second leg of the PredictorBet Playoff Quarter-Finals. Book your seats by visiting the Motorpoint Arena, calling 0843 373 3000 or clicking here to buy online.