Rissling on Panthers Radio | 06/04/19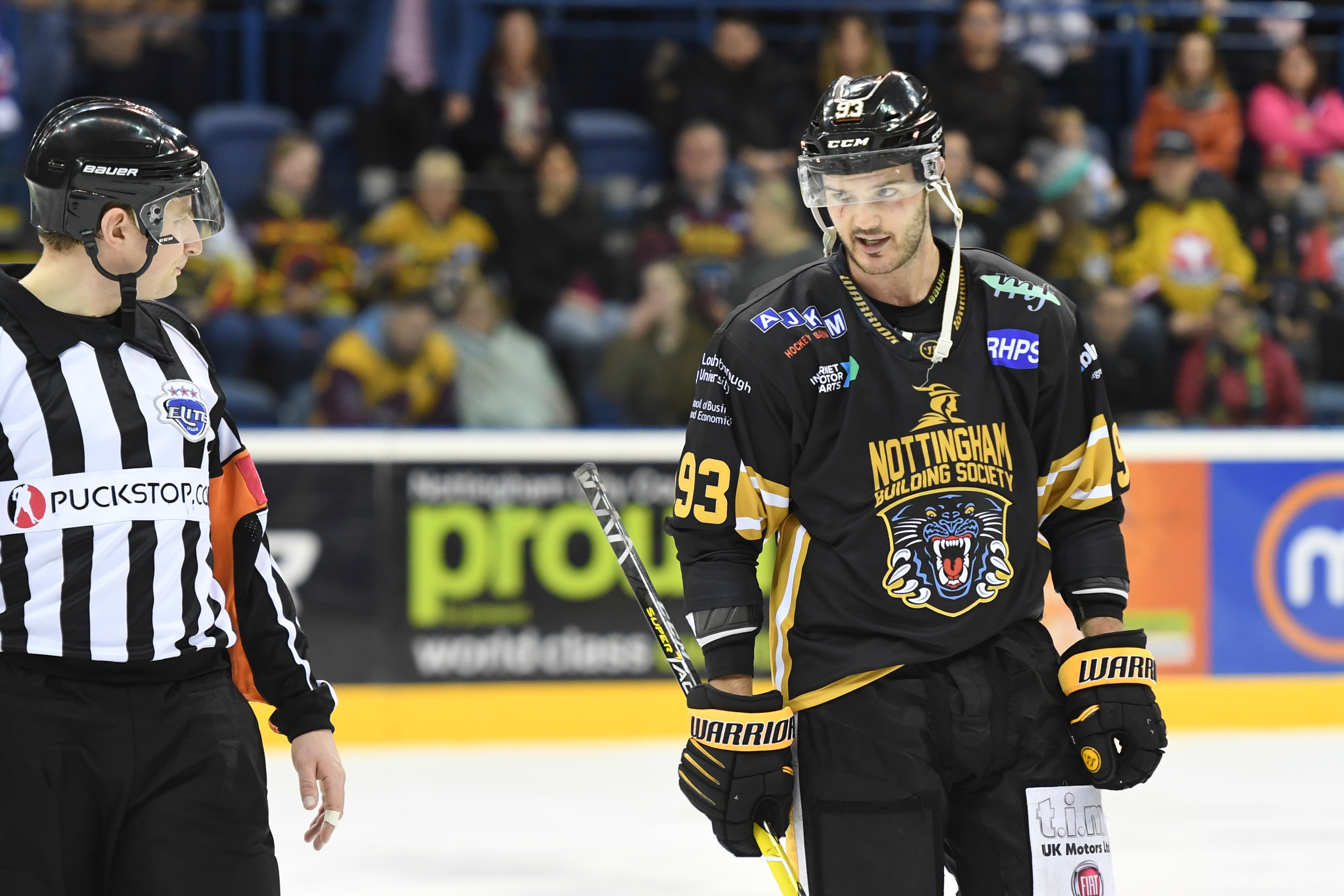 "Being at home we'll have our fans, they've been really good this year in terms of bringing an atmosphere to the rink that makes it exciting."
Jaynen Rissling spoke to Panthers Radio, with Xynomix, after the team left for Scotland yesterday to look ahead to Sunday's home game against the Fife Flyers.
The defenceman misses the first game of the fixture, serving the second game of a two game suspension, but returns to the Panthers' line-up in tomorrow's vital second leg.
He's hoping the team can bring home a lead and that the home crowd can push them over the line and onto the PredictorBet Playoff Finals Weekend.
Hear him through the link in the Radio Buzz section.
You can see The Nottingham Panthers in home-ice action for the final time this season when they take on the Fife Flyers THIS SUNDAY, April 7th at 4.00pm, in the second leg of the PredictorBet Playoff Quarter-Finals. Book your seats by visiting the Motorpoint Arena, calling 0843 373 3000 or clicking here to buy online.