Rissling on Panthers TV | 13/03/19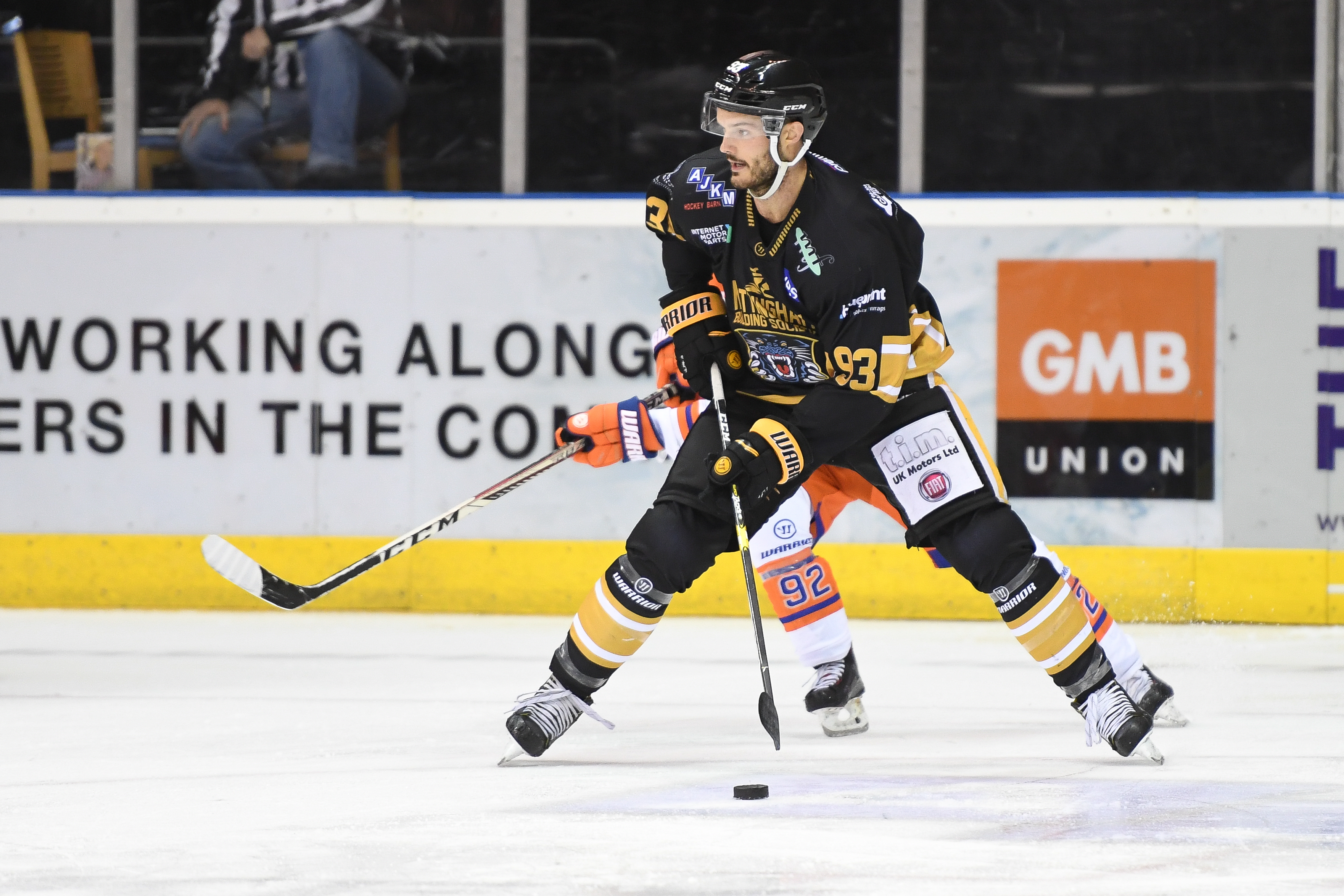 "It's exciting times here coming up to the playoffs, Manchester's fighting for a spot right now so we know they're going to be coming hard."
Jaynen Rissling spoke to PanthersTV, with the GMB, after the conclusion of practice this afternoon to look ahead to the weekend's home double header.
Last Saturday's home win over the Stars moved the Panthers to within a cat's whisker of cementing their place in the PredictorBet Playoffs, and Jaynen says the team are looking to pick up the points they need as quickly as possible.
The first chance to do just that comes on Saturday night when the Manchester Storm, who currently sit in the eighth and final playoff spot, visit the Motorpoint Arena and the defenceman is expecting another physical encounter with the EIHL's self-professed 'bad boys' when the puck drops at 7.00pm.
Hear him only on PanthersTV, with the GMB, below.
You can book your seats for both of the weekend's games, Saturday March 16th against Manchester at 7.00pm, and Sunday March 17th against Dundee at 4.00pm, by visiting the Motorpoint Arena box office, calling 0843 373 3000 or clicking here to buy online.