Roster in numbers update AND another youngster joins Panthers' set-up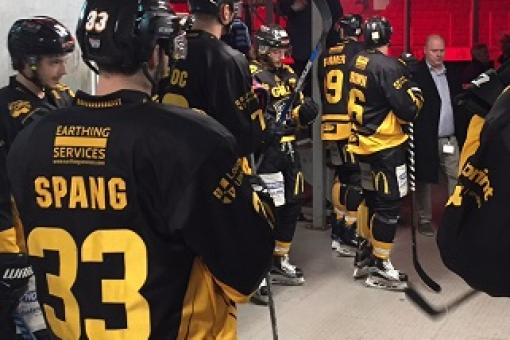 Raphael Bussieres will wear shirt number 91 when he skates out with the GMB Nottingham Panthers in the upcoming campaign.
Panthers' action starts with an Aladdin Cup clash with Cardiff on August 12th as they play four games (three at home) ahead of the Champions Hockey League campaign. Tickets for the home games on August 12th, 19th (Krefeld) and 20th (Braehead) will go on sale around a month ahead of the fixtures.
Meanwhile, head coach Corey Neilson has lined up another youngster to work closely with the squad. Defenceman sixteen-year-old Jospeh Hazeldine has come through the Nottingham programme and the five feet eleven inch blueliner has already represented the Midlands, England and Great Britain at junior level.
Said Neilson today: "He's very much a top prospect and like Tetlow and Kelsall will hopefully benefit from regular training alongside the Panthers and whenever possible we will be giving these young stars of the future a chance to experience being a Panther too."
Neilson continues to work on the recruitment front and is currently awaiting responses for offers that will then determine his next moves. So far the roster looks like this:
34 GARNETT
31 GOSPEL
88 ZAKHARCHENKO
25 TETLOW
29 LINDHAGEN
33 SPANG
45 LEE
54 BILLINGSLEY
5 CLARKE
7 LACHOWICZ
14 KELSALL
16 BROWN
17 MOKSHANTSEV
19 FARMER
74 BETTERIDGE
91 BUSSIERES