SALTBOX AND SOUTHBANK BACK ON BOARD WITH THE PANTHERS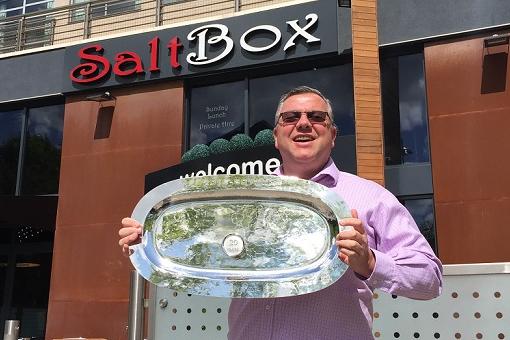 The GMB Nottingham Panthers are pleased to announce an extension of their sponsorship deal with Great Northern Inns which includes Saltbox next to the arena and Southbank on Friar Lane in the city centre.
The deal will see the return of the sell-out quiz nights at Southbank in the upcoming season and the return of the hugely successful selfie-hour at the same venue when the players will be present for fans to grab their own personal snaps.
There will be three more events at Saltbox which will start with a VIP meet-and-greet event for sponsors with the new roster of players which will also be opened up by way of a competition on social media nearer the time with winning fans getting the chance to rub shoulders with the new squad too.
And chairman Neil Black will be at Saltbox twice through the season for question and answer sessions as well.
A club spokeswoman said: "Great Northern Inns are great supporters of the club. They know their sport and they help us put on some fantastic events where the fans get to meet the players up close and personal. The quiz nights all sold out last season – again! The Q&A with the chairman last year was well received so we're putting on two of them during the coming year and the selfie-hour gives everyone a chance to just come along and wish the returning players and the new guys a good season ahead.
"There will be meal deals and other offers along the way from the G N I venues too. It'll be wins all round and we're thrilled to have them back on board for another season."
Dates for all the events at Saltbox and Southbank will be announced nearer the time.
Picture: Great Northern Inns Director Dave Willans helps celebrate last season's historic European success in the Continental Cup.