Saturday Night Showdown Returns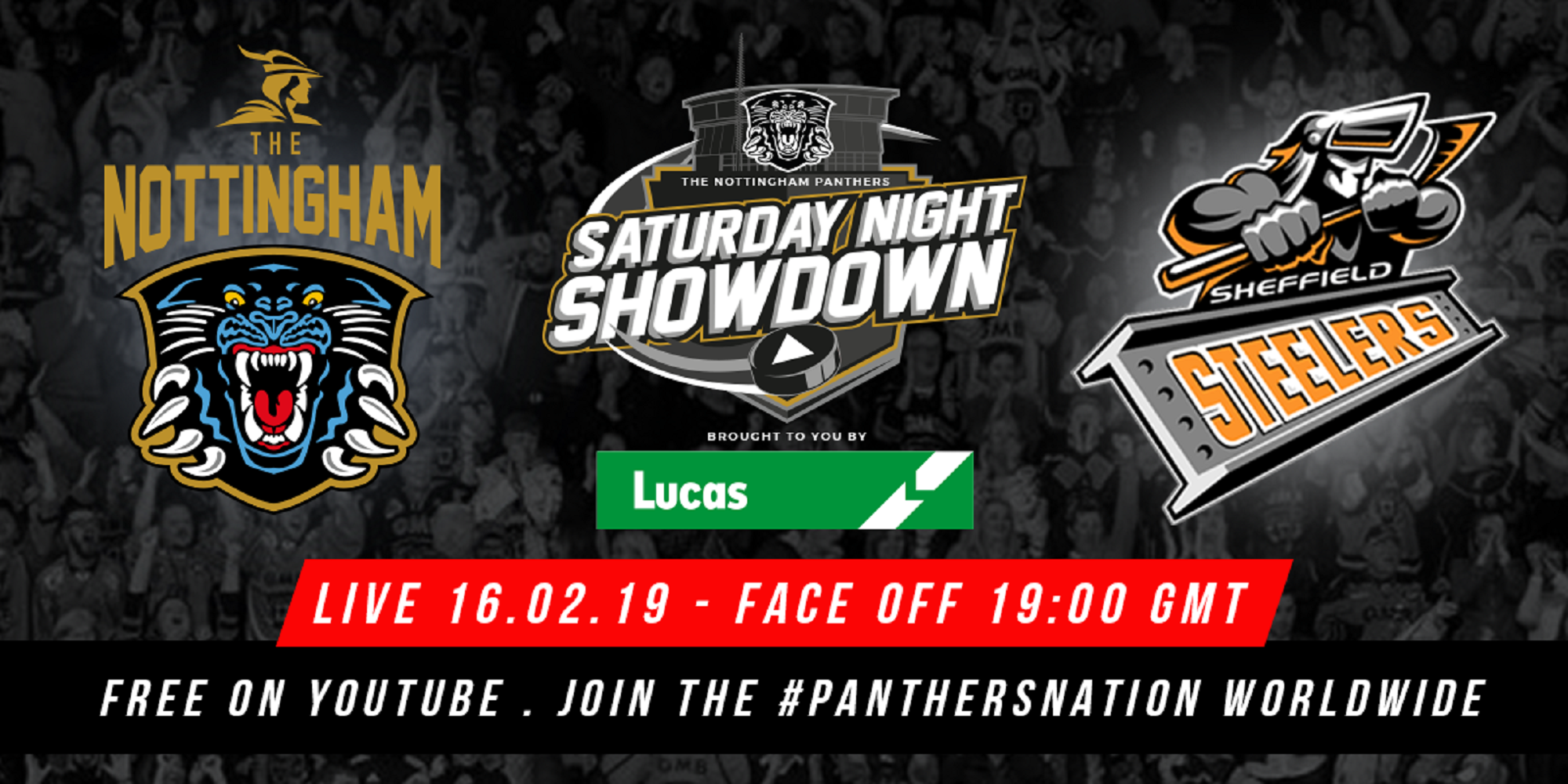 With Saturday's game Vs the Sheffield Steelers heading to a sellout with less than 50 tickets available, THE NOTTINGHAM Panthers are delighted to announce the return of Saturday Night Showdown, brought to you by Lucas, live, free and global on YouTube.
The initial, game-changing, broadcast was watched by over 4000 people live concurrently and currently has been viewed more than 25,000 times on Panthers TV with the GMB.
The debut broadcast saw the Panthers run out 2-1 winners over the Cardiff Devils in a thrilling game featuring all the hallmarks of a great game of EIHL hockey.
This time, you'll be able to tune in to see the biggest rivalry in the Elite League, as the Panthers take on the Sheffield Steelers for the last time in the 18-19 regular season.
Once again, Lucas is on board to help bring British Ice Hockey to an international audience, and to a screen near you.
The first broadcast went global with The Nottingham Panthers, Cardiff Devils and Elite League brand spread around the world as ice hockey fans tuned in from: Canada, the USA, Finland, Germany, Sweden, France, Spain, the Czech Republic, Australia, Poland, Belgium, the Netherlands, New Zealand, Russia, Ukraine, Portugal, Ireland, Italy, Peru and Singapore.