Second round NHL draft pick signs for the GMB Panthers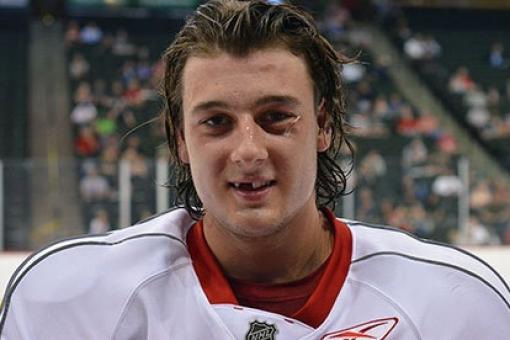 The GMB Nottingham Panthers have added six feet two inch forward Raphael Bussieres to the line-up for the coming season.
The Canadian forward was with Ljubljana in the predominantly Austrian EBEL league last season. He was drafted by the Minnesota Wild, 46th overall, in 2012 and had 75 AHL games on his resume plus another fifty-plus in the ECHL before he headed to Europe last year to play out of Slovenia.
Panthers' head coach Corey Neilson believes the 23-year-old will be another key piece in the line-up for the coming campaign which starts with Aladdin Cup action on August 12th at home to Cardiff.
Panthers also face Krefeld from Germany a week later (August 19) and then Braehead on Sunday August 20 before embarking on Champions Hockey League action. Tickets for the pre-season action will go on sale a month in advance of the games.
Meanwhile, coach Neilson told Panthers Radio with Xynomix his latest recruit has good size and competes every night. Hear the coach's full run-down on the left-shooting forward by clicking the link on the right.
"I think he's going to be good," said Neilson.
At the time he was drafted just five years ago, one scouting report described Panthers' latest signing as : "A rough and tumble power forward who has shown great offensive instincts....he plays hard along the boards and is not afraid to go to the dirty areas of the ice. He has good speed, nice hands and plays a smart, very effective North and South game."
Pic: NHL.com