Sell-out beckons - extras on sale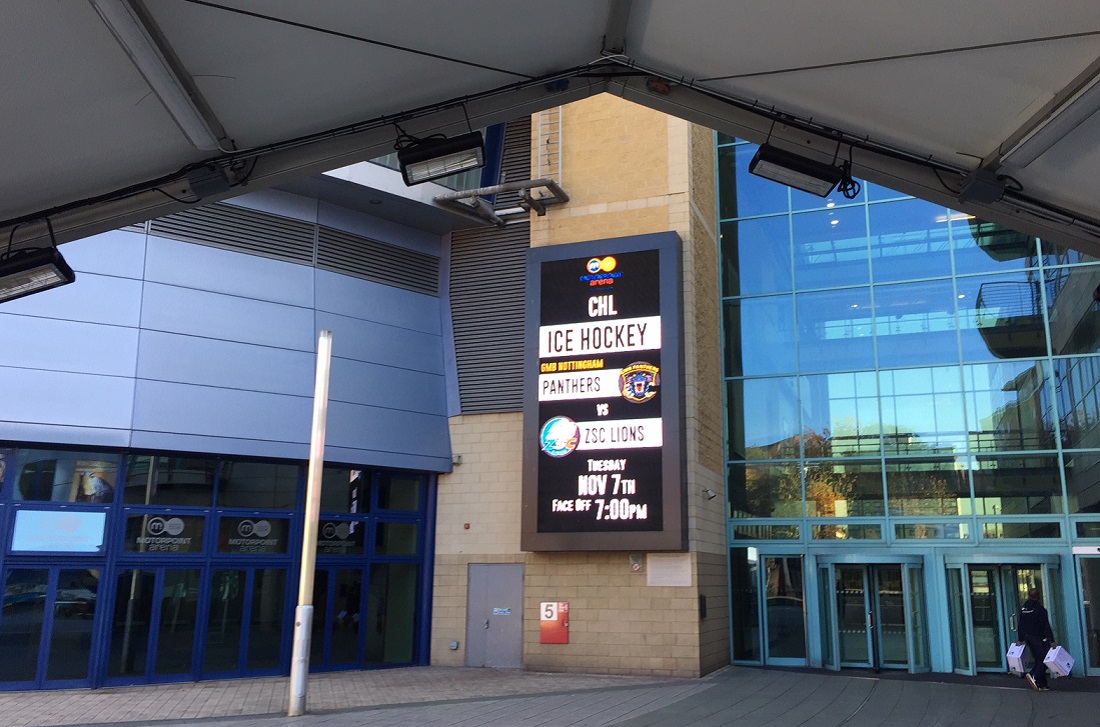 It's been hectic at the box office today as the arena and club worked hard to try to meet demand for the huge Champions League game tomorrow (Tuesday) night.
At the start of play there were 200 seats left in the Nottingham sections.
A hundred of those seats were snapped up by lunchtime and we were - by then - able to release a hundred so-called sponsors' returns. This took us back to the start of the day in terms of availability but demand has continued at a fast pace.
This afternoon we've re-jigged the away section and this has released a further 80 seats for sale to home fans.
A club spokeswoman said today: "TUESDAY IS BELIEVE DAY has certainly captured everyone's imagination. It's as good as sold out and that's another record for the CHL this year for the Panthers!"
A CHL spokeswoman said today: "This is great news, we haven't had a sell-out at all this season in the Champions Hockey League, it will be another first for the Panthers. In fact we've had very few sell-outs in the competition's recent revived history."
GMB Panthers take on European super-club Zurich Lions at seven o'clock tomorrow (Tuesday) in the second leg of their Round of Sixteen knock-out tie with a place in the quarter-finals awaiting the winners.
Panthers have broken record after record for Britain so far in the competition. Panthers qualified by winning last season's Continental Cup and became the first British team ever to lift a European crown when they did so. Since then they have created history time upon time in this year's CHL. Meanwhile, you can re-live how Panthers qualified for the CHL with the last few behind the scenes books now halved in price, telling the full and hilarious at times story of that Continental Cup triumph. Now available from the shop - PANTHERS' ITALIAN JOB - JOB DONE - can be snapped up for just £5 at tomorrow's game.
PANTHERS versus ZURICH
TUESDAY IS NBELIEVE DAY!
SEE YOU THERE! THE LOUDER THE ROAR - THE BIGGER THE EURO-SCORE!