She won!!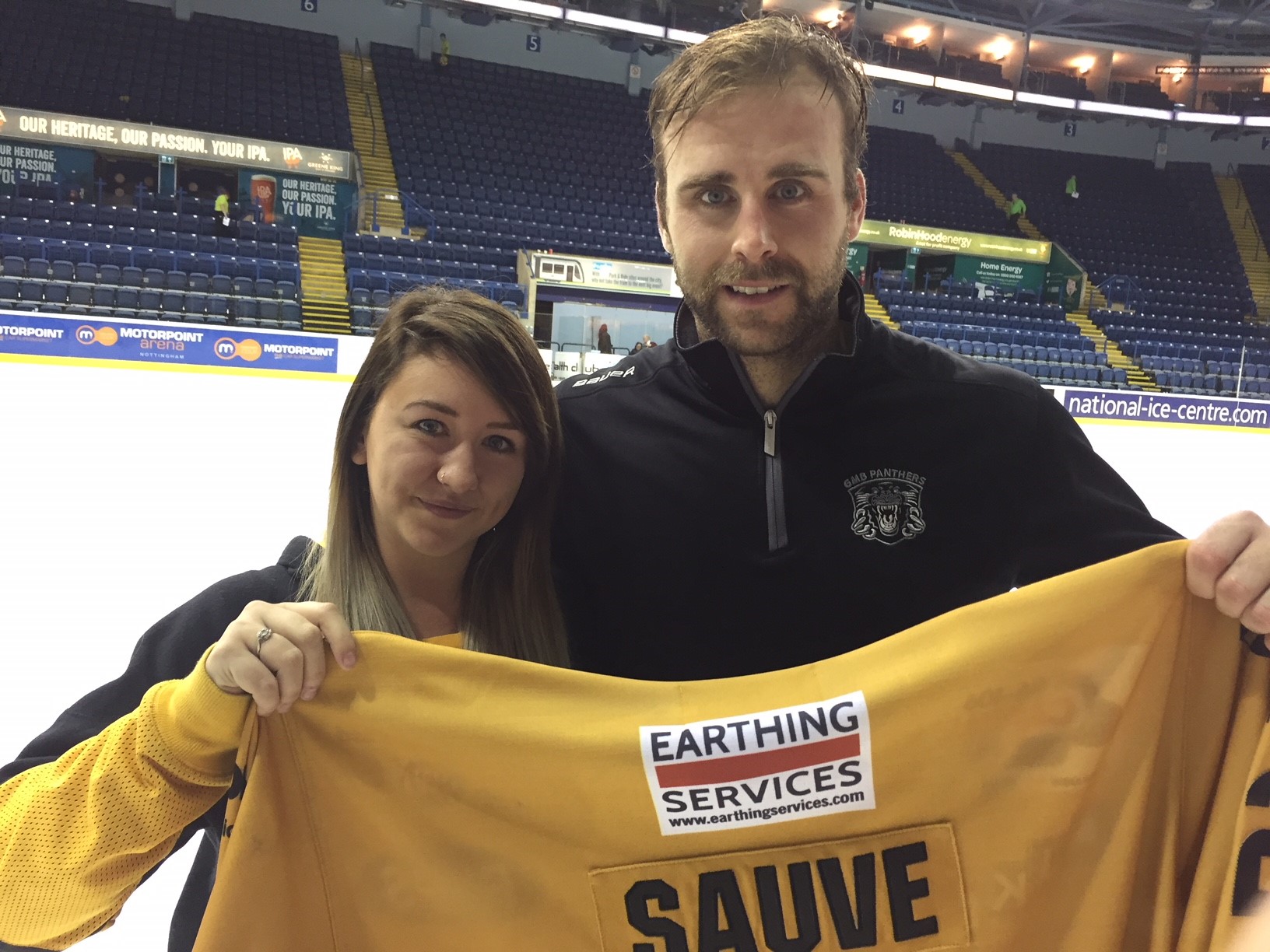 Shelby Jermyn is in her second season as a Panthers' fan.
In a bid to win the shirt off Yann Sauve's back, at the home game against Cardiff, she bought 56 tickets.
And when Shelby from Newark checked the winning number she had it!
Yann presented the shirt after the game.