Shirt off his back double winning family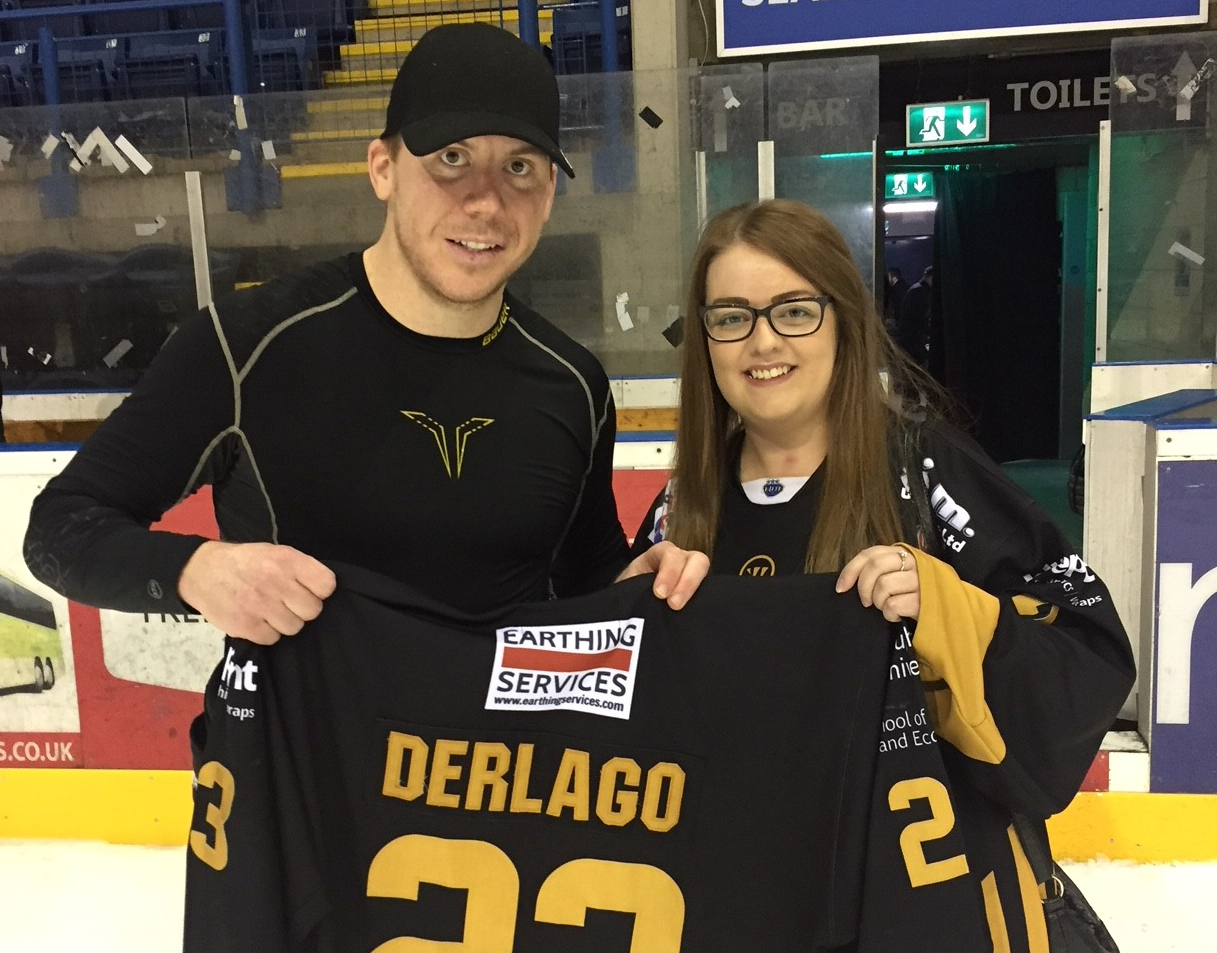 Linsey Redfern from Mansfield Woodhouse came to Sunday's match against Braehead proudly wearing Evan Mosey's shirt, which her six-year-old son had won in the shirt off his back raffle in October.
Now she has two game-worn shirts to choose from, after she scooped Mark Derlago's shirt in the latest draw.
There'll be another prize up for grabs when the Panthers take on Dundee in their next home game on Friday March 2nd.
Tickets for the game are now on sale.