Shirt off his back winner!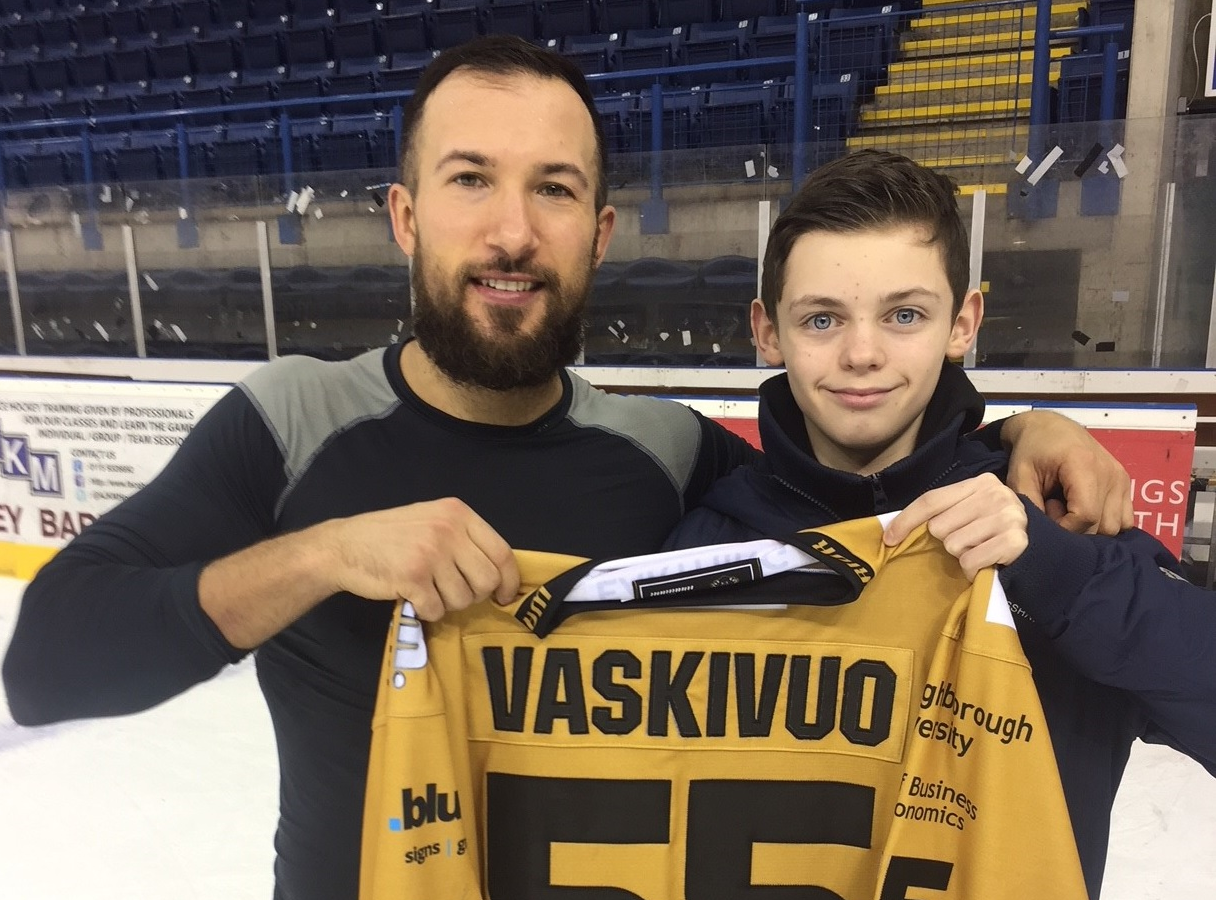 Fourteen-year-old Jordan Murphy from Carlton got the chance to meet Mike Vaskivuo after his home debut, after winning the shirt off his back draw on Saturday night.
Jordan used some of his pocket money to buy the winning ticket.
He's been a fan for about five years after his auntie brought him to a game.
Jordan decided he wanted to see more matches and his mum, who been a fan in years gone by, was roped in and is now a regular visitor to matches with her son.
There'll be more chances to win next weekend when Panthers host Cardiff on Saturday and Braehead on Sunday.