Shorts sponsors HOPWELLS back on board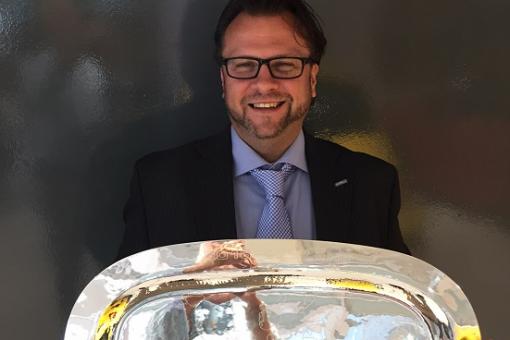 Shorts sponsors Hopwells are back on board with the GMB Panthers for another season.
Hopwells is one of the UKs largest independent frozen food distributors to the catering industry and serves all sectors of this varied market. The family-owned company was established in 1975 and employs in excess of 250 people.
A club spokeswoman said today: "We're delighted to welcome Hopwells back on board. Their tagline is 'the caterers' choice' but they're also the Panthers' choice. Solid sponsors in all areas and we're very happy to have them emblazoned on our shorts once more."
Pictured : Tristan Hopwell, Managing director with the Continental Cup trophy from last season.