Shut-out Mike on the cover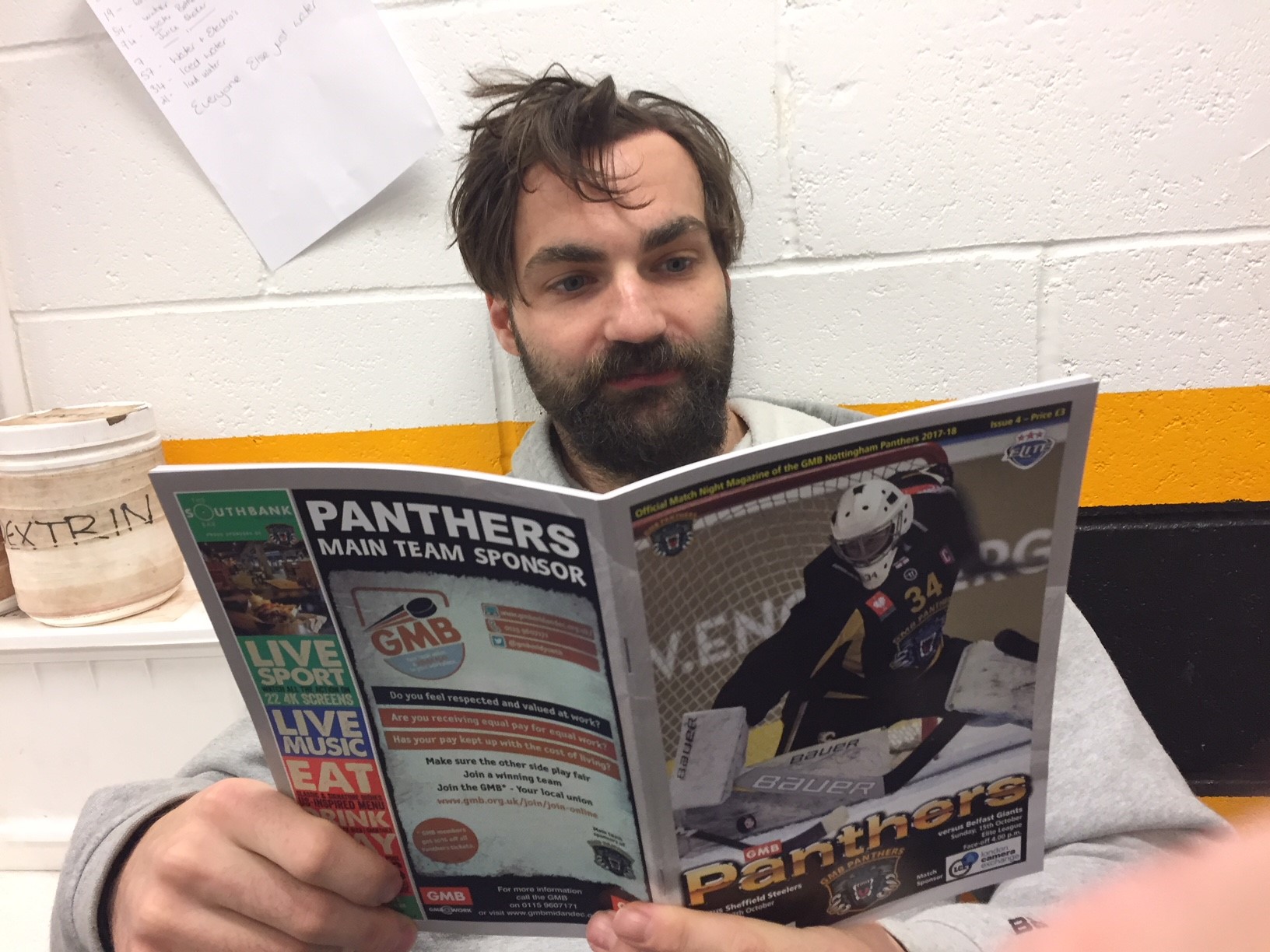 Shut-out hero Mike Garnet is on the cover of the latest match night magazine which goes on sale at the game against Sheffield (Saturday at seven o'clock).
The magazine, as ever, is full of stuff you can't get anywhere else and the latest edition has a look back on Tuesday's phenomenal win in the Champions Hockey League, the latest from coach Neilson, a big interview with Tim Billingsley, domestic match action stats and photos, and GM explains why one Nottingham deer ended up having the edge of some two thousand in Finland!
Welcome to the Jungle has Jeff Brown admitting a phobia about lifts, there's a Zack Phillips poster, Mike Garnett reveals in 'Getting To Know You' who his movie star crush is, and Sam Gospel in his 'My Favourite Things' reveals his favourite TV show when he was growing up was…….get the magazine to find out.
Just three quid and on sale all around the arena on match nights.