SOHB Prize - 05/01/19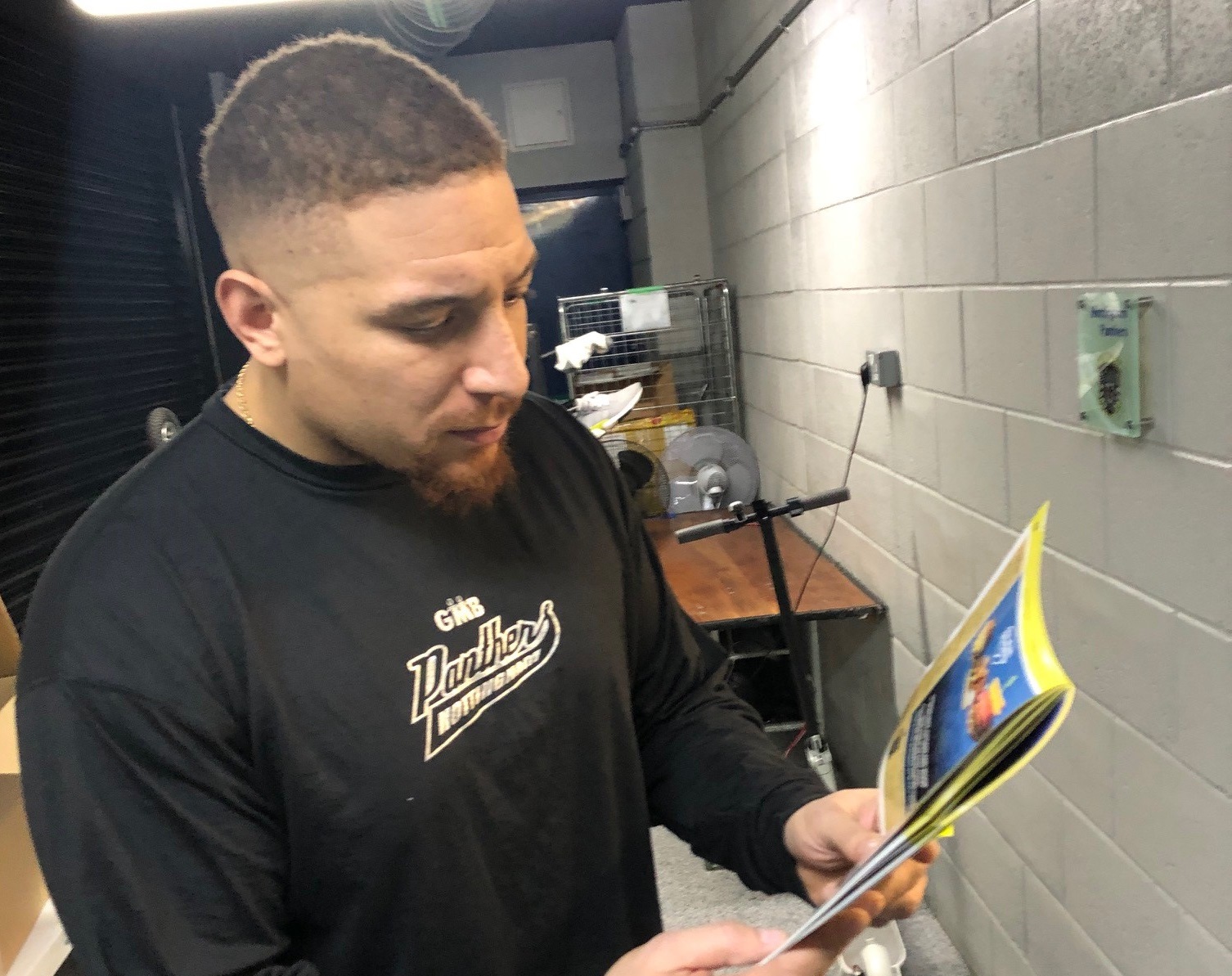 New forward Chris Stewart, who was in the NHL just last season, makes his debut for THE NOTTINGHAM Panthers tonight and fans have a chance to win the shirt off his back in the prize draw.
Grab a ticket for just a quid from the sellers all around the arena tonight in the PINK bibs.
Meanwhile, Chris is pictured catching up on his arrival in Nottingham in the new match magazine which goes on sale tonight. There are retro play-off jerseys to win and loads of stuff you can't get anywhere else inside the covers including an interview with Ollie Betteridge, a poster with Dylan Richard and you can find out which player's spirit animal is 'plankton', whose guilty secret is 'tiramisu' and who rates 'Seinfeld' as a telly top pick.
The magazine is still just £3.
Match ticket sales are strong for a Saturday night game but you will be able to pay on the door if you don't grab a ticket from 0843 373 3000, or by visiting the box office during the daytime or by clicking on the link to buy on line.